IEPs and Homeschooled Children: How to Develop an IEP and Use It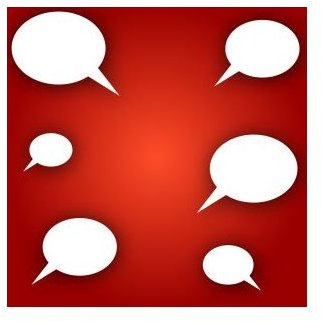 IDEA, the Laws Governing IEPs
When it comes to IEPs and homeschooled children, the waters are extremely muddy. The concept behind IEP's ensures the proper education of
special needs children in traditional school settings. The Individuals with Disabilities Education Act (IDEA,) reauthorized in 2004, provides the basis for public or private school supports, services and accommodations for children with disabilities. A child with a physical, mental, or developmental disability has the right, under IDEA to receive a proper education in the least restrictive environment.
Any school, public or private, receiving federal funds as outlined in IDEA must comply with regulations regarding Individualized Education Programs (IEPs.) IDEA is a loose set of rules governing the education of special needs children, leaving much room for individual states to develop their own regulations and programs while maintaining compliance. IDEA states no specific reference to IEPs and homeschooled children. In fact, private schools are only covered if they receive federal funding under certain IDEA provisions.
The Goals of an IEP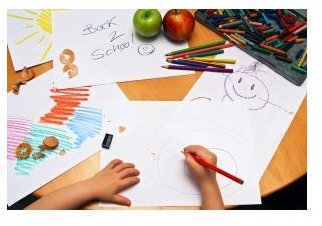 In a public school setting, IEPs provide accommodations, supports, therapeutic services, and transportation for children who qualify. The goal of an IEP is to address the individual needs of the student, to ensure they can receive a quality, free public education in the least restrictive environment possible. What a child's IEP includes varies, depending on the severity of the child's disability. Various testing and evaluations are performed at the school's expense to determine what each child needs in terms of individualized plans.
Accommodations can be simple classroom, testing or schedule modifications. For example, a child on the autism spectrum with sensory issues may have an accommodation allowing them to leave class five minutes early to avoid crowds in the hallways. Services in an IEP might include speech, occupational or physical therapy, or fittings for and use of adaptive technologies so the child can participate and gain the most benefit from mainstream classroom time.
Specifications for Homeschoolers
Homeschooling, by its very nature, is an individualized educational program designed to meet the needs of a specific child or family. Parents can make any accommodations necessary to help their child learn. From customized educational schedules to curriculum and testing, from progress expectations to assignment parameters, parents build an educational environment based on their child. It is for this reason that few states place much emphasis on providing IEP services to homeschooled children. For a few parents, however, the question of what to do if their child truly needs additional services and testing can be difficult.
IEPs versus SEPs
While IEPs are used in traditional school settings, in a homeschooled environment, parents are usually more familiar with Specialized Educational Programs (SEPs.) Such programs are offered by a variety of homeschool organizations, such as the Home School Legal Defense Association and other large homeschool support groups. However, these programs are not compulsory, nor does state or federal law require these programs.
SEPs seek to fill a need not otherwise addressed for homeschoolers. In some cases, these programs help parents secure funding for adaptive equipment, testing, and educational consultants. In other cases, these programs help parents find resources for their child in the private sector. Not all homeschool organizations offer SEP services.
Addressing the Need for Services and Evaluations
For homeschooled children, the accommodations and specialized educational approaches often outlined in an IEP are already addressed by the parent. Services such as transportation are not required, since the child does not need to leave home. However, therapeutic services, adaptive equipment, evaluations, and testing offered free to public school children under IDEA and an IEP are not often available to homeschooling families.
In some states, if a child is homeschooled under private school laws, they may still be eligible for services through the public school system. In other states, lawmakers have made provisions to include homeschool students in IEP regulations and services. These laws vary greatly between states. Most states assume parents will access therapies and other services through the private sector, with insurance or the parents covering the cost. Unfortunately, many homeschool parents find that while their public school counterparts have organized, government regulated access to services and supports, they themselves must piece together services for their special needs children.
Designing Your Own IEP at Home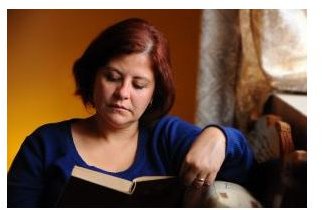 Aside from customizing educational environments, parents of special needs children can develop their own version of an IEP. Talk with your child's doctors, therapists, and medical personnel about recommendations for your child in terms of adaptive or assisted learning equipment, additional therapies, or other needs. Consider using the services of an educational consultant in your state to help you navigate the system and learn your rights, as well as to make recommendations for services. Request an informal, informational meeting with your local school system's Special Education Department. Ask questions about what services are available through your local school that meet your child's needs.
Once you have thoroughly educated yourself on your state's particulars regarding IEPs and homeschooled children, develop a plan. Incorporate recommendations and suggestions from medical personnel, educational consultants, and your school system's Special Ed staff. Make a list of what services your child needs and options for obtaining those services. Be sure to research all possibilities, including services offered by state or county mental health or developmental disabilities agencies, private nonprofit groups, and national organizations.
If you live in a state where IEP services are offered to homeschoolers, be sure you understand exactly how to initiate the process and your responsibilities. Document any and all conversations, meetings, recommendations, and referrals, as well as follow-ups. The parent of a homeschooled child with special needs must learn to become their child's biggest advocate. That means taking on the role of teacher, special education director, services coordinator, and IEP developer.
References and Resources
IDEA, Individualized Education Program, at ED.gov.
HSLDA.org Special Education Provisions by State.
Images courtesy of stock.xchng https://www.sxc.hu/photo/1239803 & https://www.sxc.hu/photo/1207951