A Guide for the New Teacher: Collection of Teaching Tips & Resources for the First Year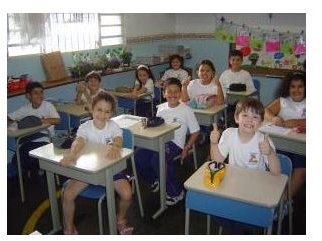 After all the hard work you've landed your first teaching job. Congratulations! However, now comes the hard part.
You ask yourself, can I really do this? Are the students going to like me? What if they don't listen to me? These are all questions most new teachers ask themselves and these questions are perfectly normal.
Gearing up for the first day of school can be exciting but nerve-racking at the same time. We have created this guide to give you the information and resources you need so that you feel ready and confident for your first independent classroom experience. We have assembled the best of the best articles written by our experienced teachers and educators so think of this guide as your teaching Bible and use it throughout your first year or even your career.
Here you will find tips and strategies for managing your classroom, students and time, talking to parents, writing lesson plans, setting up your room, finding resources as well as getting ready for the first day of school. Use these ideas to help educate yourself and your students.
Not only will you acquire the knowledge to help you succeed throughout the school year but your students learn better as well. When a teacher is well-organized and has a firm control of his or her classroom, the students respect that authority and benefit more from the instructional time.
First Day Prep
Getting ready for the first day of school can be very nerve-racking for teachers and students. You've anticipated this day from the beginning of college, and you probably feel like there is just so much to do. Just take a deep breath and relax.
By using the information we've provided in this first section, you'll learn about how to guide your students through all the activities and instruction as well as how to prepare for the first day with a helpful list.
Use these tips, strategies and checklists to help you get prepared for the big day.
Set Up Your Classroom
You finally have a class and classroom of your own, and now it's time for all the hard work to begin. As a new teacher, a big challenge is setting up your classroom. No matter how long you have in the summer to set up your room, it may still seem like there isn't enough time in the day to get everything just the way you want it.
For instance, what is the best way to arrange your classroom or decorate your door? How will you mark the student's desks or arrange that part of the room? Learn how to transform your class into a positive environment with these teacher-tested tips and ideas.
Back to School and Icebreaker Activities
Are you looking for ice breakers, back to school activities or ways to engage your students throughout the year? Use these articles to learn how to make your students feel welcome and comfortable in their classroom.
Back to school activities are a great way to get to know your students and they give you quick insight into who they are and what they like. A successful year starts with designing a classroom that is fun and continues by maintaining an environment where students feel comfortable and encouraged to participate. Learn about what activities are the best to use for back to school and throughout the year:
Classroom Management
One of the most difficult challenges new teachers face is how to control classroom behaviors. Dealing with students' negative behaviors often leaves new teachers feeling frustrated and looking for new solutions.
Learn the steps and the strategies you'll need to create an environment where students feel encouraged to learn and the behaviors are not interrupting valuable instructional time. Incorporate these effective tips and strategies into your classroom and you can turn around any negative behavior.
Design Effective Lessons
You've practiced writing lessons for what probably seemed like millions of times while you were in school, but now it's the real deal. It's hard to be prepared to know exactly how many lessons and what format your school will use. No matter what the scenario in which you find yourself, you still have to be ready.
Prepare for lesson planning with these tried and true tips from experienced educators. Learn everything you need to know from how to write lesson plans to how to modify them. All these ideas will help create lessons that will keep your students engaged.
Organization and Time Management Tips
Clutter in the classroom means less instructional time for the students, and more time scrambling to find lost or misplaced items. When you learn how to manage your time and you maintain a well-organized classroom, you find that you have gained more valuable instructional time.
Learn how to avoid the clutter and keep a well-organized classroom with these books, tips, strategies and checklists from experienced teachers.
Share Your Thoughts and Experiences
The articles we've include in this guide for the new teacher are written by experienced teachers and educators. Use this remarkable tool for your first year of teaching or whenever you need a new idea or fresh inspiration. Do you have a question or comment? Please feel free to provide a suggestion or make a comment on any of the above articles to start a discussion. We're always glad to hear from you.
References