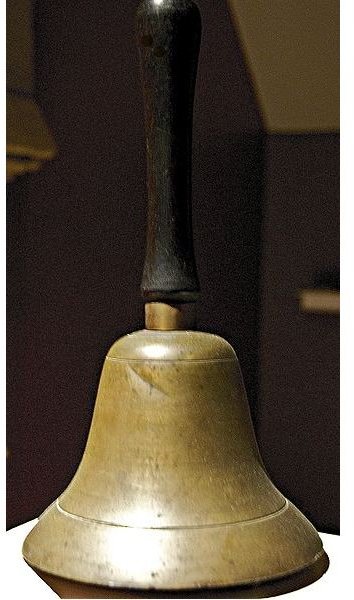 Teachers understand that every minute spent teaching is precious. Part of being a teacher is being able to handle the other tasks as well, such as signing passes, taking attendance, sending students to the nurse, sharing grades, in addition to dozens of other responsibilities your college education teacher never told you about. This is where classroom bell ringer activities come in handy. With one of these activities on the board or projected on the screen, students understand it is time to work without a lot of guidance.
Here are several suggestions for classroom bell ringer activities:
Vocabulary of the Day— The best way to improve student test scores is through vocabulary acquisition. Use a list of words from your textbook or from another vocabulary collection, such as Vocabulary Cartoons: SAT Word Power, to improve vocabulary acquisition. Create a Word Wall with your vocabulary collection and refer to it throughout the term or the entire year. Ask students to identify synonyms, antonyms, and use their vocabulary in their assignments. Like the old saying goes, if you don't use it, you lose it.
A Poem a Day—Build analytical skills by having students read a poem a day. Before asking students to complete this task, make sure they are aware of the elements of poetry. Each time you offer a new poem, ask students to read and analyze the poem for two or three of these elements, such as diction, imagery, and figurative language. Another possibility would be to analyze the poem on one day, note the writing patterns on a second day, and then have students imitate the poem's structure in their own writing on a third day. For more ideas on this type of activity, Sharon Creech's fiction novel, Love That Dog, is an example of how to use poetry to improve writing skills.
Journal Writing—Once students get into the habit of journal writing, they learn to enjoy expressing themselves. Journal writing offers an opportunity for students to release stress or lose themselves in a creative setting. You will find that the time limit you set for this activity will often not be sufficient for students to finish their thoughts. Don't be surprised if you notice students practicing this activity willingly on their own. Some suggestions for journal writing bell ringer activities include a free write to music, using an inspiring or relevant quote, posting a recent news event, or using creative or personal writing prompts. Teacher stores offer a great variety of journal prompt books. Spruce up this activity by challenging students to focus on a certain type of sentence structure, a type of grammar error, or using the vocabulary they've learned from their lessons.
Silent Reading—Check out a class set of novels from your school library or have students read from their novel of choice.

Either way, silent reading practice is not practiced enough. Students are more and more distracted by technology and are less interested in reading for any length at a time. State exams and college entrance exams both require students to read silently at length. By mandating silent reading time as a bell ringer activity, students will have an opportunity to relax with a good book and improve their reading stamina.

Math Skills—Any level of math class can always use practice with basic skills or challenging concepts. Use this bell ringer activity to have students work on word problems, equations, or practice using formulas.
Grammar Skills—Like math skills, grammar skills can always use sharpening. Daily language lessons can focus on a particular skill, such as usage or mechanics, or can incorporate grammar as a whole so that students must search for errors.
Riddle Me This—If your students are already seated in groups, riddles are an opportunity for thinking aloud, comparing strategies, and building problem-solving skills. Don't just ask for the answer; ask for the steps they used to find a solution, too.
Get your students into a great working routine by having them complete one of these bell ringer activities for your classroom every day. Students will learn new skills, practice and review old skills, and give you two spare minutes to take attendance and attend to other necessary teacher tasks before you give your students your full attention.
More Classroom Bell Ringer Activities Suggestions
Analyze Art—Search your local library for art books, select an appropriate piece, and project the work onto the screen. Students can begin by listing details in the picture and forming their own conclusions. Or model a type of sentence structure and ask students to practice explaining the events in the artwork by utilizing only one type of sentence structure. Harry Noden explains this activity in greater depth in his book Image Grammar: Using Grammatical Structures to Teach Writing. Another possibility is to free write a story based on the artwork.

Geometry Jigsaws—Precut jigsaw pieces into geometric shapes. Ask students to work in groups to create a desired shape. Collaborative learning and problem solving will earn a nod from any visiting administrators.
Creative Thinking Challenges—Sudoku, Boggle, and other puzzles and games that make students decipher and analyze are excellent bell ringer activities for your classroom. Search through a variety of creative thinking challenge collections at your local book store to find one games and puzzles appropriate for your grade level.
Word Parts—Provide students with a prefix, root word, and suffix each day. Challenge them to list words utilizing those word parts. This would also work with flash cards in peer groups.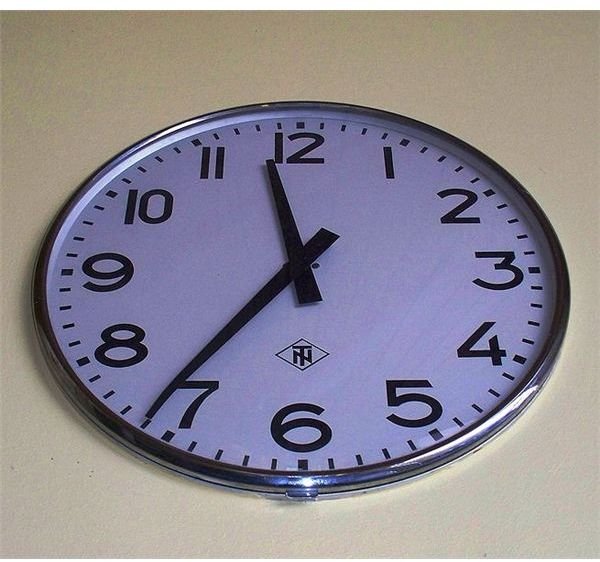 With a little training, you can establish the habit of using bell ringer activities for your classroom. Students will appreciate the routine and teachers will be happy to find two seconds to complete a few of the dozens of tasks we must complete each day. A little practice with any of these bell ringer activities will go a long way to stabilizing your classroom environment.
Article Resources
Noden, Harry. Image Grammar: Using Grammatical Structures to Teach Writing. Heinemann: Portsmouth, 1999.
Creech, Sharon. Love That Dog. Scholastic: New York, 2001.
Burchers, Sam. Vocabulary Cartoons: SAT Word Power. New Monic Books, Inc.: Punta Gorda, 1997.
Image Sources
https://commons.wikimedia.org/wiki/File:School_bell.jpg
https://commons.wikimedia.org/wiki/File:Clock_from_the_1960s.jpg
https://commons.wikimedia.org/wiki/File:Young_boy_reading_manga.jpg
https://commons.wikimedia.org/wiki/File:The_Gulf_Stream.jpg