Keep Preschool Learning Fun During the Summer: Games, Lessons & Learning Resources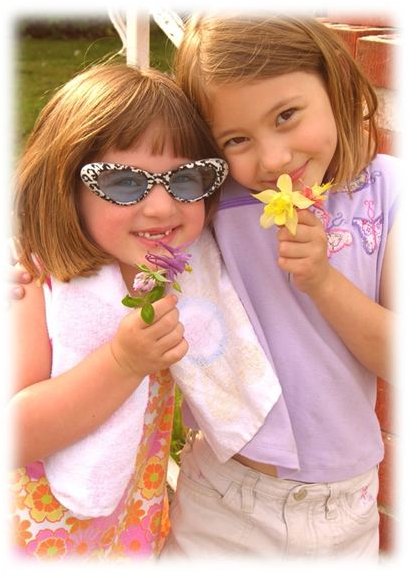 The Heat is On
Ah, summer! In early childhood summer programs, your days are not as structured and there are many opportunities for outdoor exploration and quiet contemplation. This season should be full of hands-on learning. This guide is full of ideas to make summer learning special. Try to plan outdoor activities so the children can let loose, but alternate with quiet activities so the preschoolers do not get too tired or overstimulated.
Teach less and facilitate more! Prepare the environment for creative fun and learning, but let the kids take the lead. Encourage preschoolers to experiment with the wonders of nature. Help them explore and discover on their own. There are many themes to engage the children during the summer months. Let's get started with some terrfic activities for indoors and out.
Water, Water Everywhere
For as long as people have walked on Earth, they have been fascinated with water. Preschoolers love water as it engages them in fun activities and cools them off as well. There are many questions about water and a variety of ways to explain and express how water is part of our lives. Think about the fact that all living things need water, water helps things float, water goes into the air and water can change forms reversibly. These articles by our Bright Hub Education writers not only explain some of these questions but also present activities that will teach and amuse preschool children.
In and Around the Sea
What's more fun than talking about the beach and its inhabitants? These articles develop children's awareness of the sea as the home for many types of creatures, including fish and other sea life. Integrate sand into this learning unit whether at the beach or sand table in the preschool classroom. Here is a list of articles that will help in planning your lessons on the ocean and its surroundings.
Summer Games Outdoors and Inside
Preschool children love to play and playing games is the best way to learn the necessary skills in the emotional, social, intellectual and physical areas of development. A summer program is not an exception to the vast learning a child can receive through games. Take the opportunity to get outdoors in the sunshine for fun games and when the weather is just too hot, bring the fun indoors. Use games to teach summer themes and our Bright Hub writers have just the information you may need for your lesson planning.
Miscellaneous Summer Activities
Beating the summer blahs can be a real challenge for many teachers. Don't entice your students with television, movies and computers. Get them involved in summer themes that will take them away from the regular routine and give them a chance to work and play together as a team during your summer camp session at school. Here are a few ideas to start.
And to Sum it Up…
Summer is a congenial season as well as a time for relaxing and slowing down the pace. With a little time for brainstorming, you'll find the learning will just happen - stopping it may be a problem!
References