Three Summer Theme Ideas for Preschoolers: Fun in the Sun for Everyone!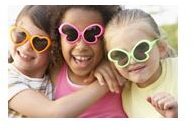 Are you in search of fun summer time themes for preschoolers? Here are three fun filled ideas. For each theme you will be provided with ideas for the classroom environment and for daily activities.
Yummy Watermelons
Watermelon is a popular summertime fruit and creating a summertime theme on watermelon is a great way to juice up the fun in your preschool program. Here are some watermelon theme ideas for preschoolers:
Art Activity. Make some watermelon play dough. You will need a pack of watermelon Kool-aid, 3 cups of flour, 1 cup of water, ¼ cup of oil and 1 teaspoon of salt mixed all together.
Science Area- Add packages of watermelon seeds and a large watermelon to touch and explore. Also the children can plant watermelon seeds in soil.
Music- Play watermelon hokey pokey! Ahead of time create some watermelon shapes and have the children to add the seed with black paint. When the watermelon cut-outs dry, use them during hokey pokey time.
Literacy- Read watermelon stories daily and water melon story starters such as; if I were a watermelon……. Write down the child's response.
**Vacationing
**
Many families travel in the summer and a travel theme is fun way to provide the preschoolers with a firsthand experience in the world of travel. Here are some summer theme ideas for the Vacation Theme:
Dramatic Play- Create a Tiny Tot Travel Station. Add travel magazines, create travel deal signs, and add fake money and old credit cards. Encourage the children to role play being the travel agent and/or customers. Also, provide the children with luggage bags to pack with clothes.
Math area- Provide travel size toothpaste, lotion, mouth wash for the preschoolers to sort and match. Be sure to monitor closely and remind the children not to open the containers.
Literacy- Add books about travel and/or family vacation. Encourage the children to talk about their family vacations.
Other items to add includes, maps for the children to color, travel section of the newspaper for the children to explore or cut-out pictures of travel destinations.
**Camping Theme
**
Camping is another popular thing that families do in the summer. Turning your preschool program or classroom into a camping trip will be a time the preschoolers will never forget. Here are some summer theme ideas for the Camping theme:
Dramatic Play- Set up a tent, add back packs, flash lights and pretend food.
Cooking- Making s'mores! You will need graham crackers, chocolate bars, marshmallows and a microwave. Allow the children to place the chocolate and marshmallows in between the graham crackers and place in the microwave for 30 seconds to 1 minute and enjoy.
Block area- Encourage the children to use tall blocks with paper towels sheets to create tent.
Literacy- Read stories about camping and invite the children to tell camping stories.
Have a fun and safe Summer!