Creative Ideas for a Preschool Luau or Hawaiian Theme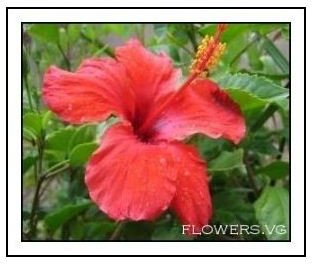 Learning Hawaiian Culture
Teachers can introduce the culture of Hawaii to children in the 3 to 5 age group by planning a luau day. This theme ties in well for summer, as it incorporates all elements of outdoor fun such as playing in the sand and pool, eating tropical foods, making luau-style crafts, and dancing to lively music, but can be used at any time of the year.
Preparing for an Outdoor Luau
Plan an outdoor preschool luau theme party as an official way to say hello or goodbye to summer. Ask parents to provide bathing suits for the children to change into before the luau begins, as they will be playing in both water and sand.
Fill a large plastic wading pool with water (if permissible by the safety rules at your school) and/or set up some sprinklers for the preschoolers to walk through.

Fill a plastic sandbox with sand, beach toys, and decorative seashells. Make pretend "Tiki torches" out of cardboard paper towel inserts stuffed with orange tissue paper, and stick them in the sand.

Supply an assortment of beach towels, and set up beach umbrellas to provide shade.
Crafts: Leis, Palm Trees, Pineapples and Grass Skirts
These simple luau crafts are fun for preschoolers to make.
Tissue Paper Leis
Children will look festive in these multicolored leis. Be sure to check the length of the yarn so the leis hang loosely around the children's necks.
Materials needed:
Yarn (any light color)
Tissue paper (bright colors such as pink, orange, and yellow)
Pattern of a leis flower, which is available from firstpalette.com
Hole punch
Scissors
Straws cut into 1" pieces.
Steps:
Cut flower shapes from the pieces of tissue paper. Punch a hole in the center of each paper flower.

Give each child a piece of yarn and do a quick math activity where students choose 6 straws and 12 flowers each.

Instruct the group to string their tissue paper flowers onto the yarn. Knot the ends of each string together to form leis.

Have students alternate between two flowers and straw pattern (an AAB pattern) when stringing the necklace.
Plastic Grass Skirts
Materials needed:
Green plastic drawstring garbage bags

Scissors- teachers will need to use a large pair of scissors when cutting slits in the plastic skirts.
Steps:
Cut off the bottom of each garbage bag to form a "skirt". Have each preschooler step into a skirt and pull the drawstring to fit around the waist.
Cut long thin slits into each plastic skirt.
An alternative idea is to cut open the bag on the seam and tape this homemade plastic skirt around the edge of a table.
Miniature Palm Trees
Collect paper towel rolls

Have student's paint a paper towel roll in brown paint- set to dry
Have student's tear green crepe paper in strips and glue them inside of the dried paper towel roll.

If desired, have the student's take brown paper coconuts to glue onto the crepe paper (must be small pieces).
Scented Pineapples
Mix pineapple flavored Jell-O with water and have the students paint a pineapple. This is great for an indoor activity, just in case the scent attracts bees. Download a pineapple printable from the Bright Hub media gallery for this craft. Do not use printer ink with water as the ink will run. Copy the pineapple on a copier.
Meanwhile, teach students that pineapples are the symbol of hospitality or being friendly to others.
Luau Music, Games and Book: The Hula Dance
Add some Hawaiian culture to the preschool luau theme by playing samples of island music. Show the children how to do some simple hula dance moves:
Wave arms above the head while moving hips in a clockwise direction to the beat of the music.

Move arms in a circular motion in front of the waist while taking two steps to the right, then two steps to the left.
Delve more into the history of Hawaii with authentic Hawaiian songs for kids through HawaiiKids.net, but you have to purchase the music. Scroll down to hear a clip of the song.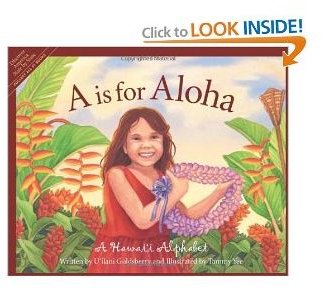 Read a book called, A is for Aloha: A Hawaii Alphabet, by Goldsberry and Yee is a great book to teach Hawaiian words from A-Z with this age group.
The book jacket photo is courtesy of Amazon.com.
Luau Foods: Tropical Fruit Salad, Pineapple Punch, and Snacks
A preschool luau theme would not be complete without a buffet of tasty summertime snacks. Set up a long table outdoors, cover it with a tropical flower patterned tablecloth, and display colorful bowls of luau-style punch and foods for the preschoolers to enjoy.
Luau Finger Foods
Macadamia nuts, mango slices, papaya slices, pineapple and ham kabobs (with pineapple chunks and cubes of ham)
Tropical Fruit Salad Recipe
Ingredients:
Bite-size pineapple chunks
Bite-size pieces of orange (can also use canned mandarin orange bits)
Kiwi chunks
Vanilla yogurt
Coconut shavings
Combine the first four ingredients (amounts will vary depending on class size) and mix well, including the extra juices from the fruits. Top with coconut shavings and keep chilled until serving time.
Pineapple Punch Recipe
Ingredients:
8 cups water
Puree of crushed pineapple and juice (about 5 large cans' worth)
Fresh juice from 6 lemons
Stir well and serve chilled. Add maraschino cherries to the punch if desired.
For dessert, serve each preschooler a slice of coconut or pineapple upside-down cake.
Aloha Teachers
This preschool luau theme that involves craft projects, lively music and dance, and easy tropical recipes is the perfect way to celebrate the start or finish of summertime. Preschoolers will love playing and relaxing with their friends in the sun, sand, and water. Aloha!
Reference Section
Laurie Patsalides, M.S.Ed. is an educator with experience teaching preschoolers.
Find more interesting facts about the pineapple.
_Red Hibiscus image, https://www.flowers.vg/flowers/hibiscus-red-bright.htm_
This post is part of the series: Beach, Water or Luau Parties in Preschool
Read for more ideas from Laurie Patsalides for fun summer preschool ideas and parties.