Three Dozen Exciting Activities and Lesson Plans for Teaching the Alphabet From A to Z
**
Alphabet Lesson Plans
Learning all 26 letters in the alphabet is vital for reading success and can be difficult for young children. Before a child can learn to read they must have phonological awareness and memory, be able to rapidly name the letters in the alphabet and recognize the letters and the sounds they make. The best way to teach children the alphabet is to immerse them with books, games, activities and lessons that not only create phonetic awareness but are fun and exciting.
Always make learning fun! We would like to inspire early educators with fun games, activities, lessons and crafts that are sure to be a hit with your students. These crafts and activities could also be used as supplemental activities to your favorite alphabet lesson plans.
Tired of spending hours thinking up and preparing lessons and activities to teach your toddler or preschooler? Now you don't have to. Bright Hub has some of the best alphabet lessons and activities on the planet. Little tots will learn the alphabet and letter sounds with creepy, crawling bugs, and gorgeous butterflies. Who ever thought a shoe rack could be used to teach phonics? That's right our professional educators here at Bright Hub!
Let Dr. Seuss Teach Phonics or Create and Design a Classroom Alphabet Book
This year bring the popular Dr. Seuss into your preschool classroom to teach letter recognition and phonics. The Dr. Seuss ABC book will be a hit with all the kids in the classroom. Children also like hands-on activities. Let each child create their own sensory alphabet book from tactile materials, or create a factual bear book using all the letters in the alphabet. It's all right here at Bright Hub!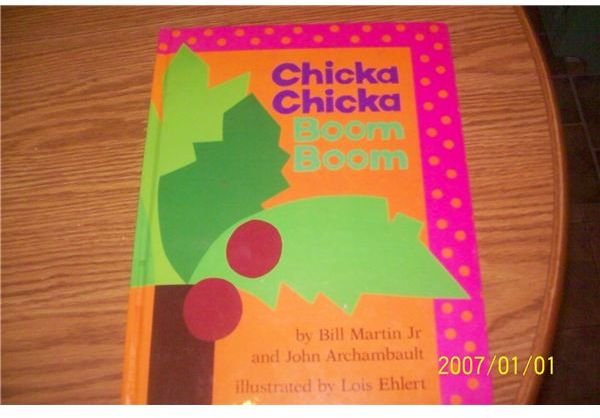 Fun, Interactive, Activities that Teach Letters and Sounds
Prepare preschoolers for kindergarten by familiarizing them with how words are formed using individual letters and how to pronounce these words along with the sounds they make. Now your students can learn about zebras, and science while learning what words start with the letter z, all at the same time.
Fun ABC Games and Crafts
There are several ways to teach kids about the alphabet. Most children would agree that games and crafts are probably their favorite ways to learn. Phonics games teach children with different learning styles. They are perfect for the tactile, visual, and kinesthetic learner in your classroom. All of these awesome games and crafts will enhance your lesson plans, by making learning phonics and letters A to Z incredibly fun and exciting for your students.
In addition to all of these wonderful resources for helping students learn the alphabet there are several more available. The internet is a great place to find interactive, alphabet games for toddlers and preschoolers. Using rhymes and songs is of course a wonderful way to teach letters and sounds as well. We have several nursery rhyme activities, crafts, lessons and games to assist you. And best of all you don't have to pay a dime for them!
References
All ideas published here are from the authors years of teaching experience.

Photos by Lisa King