Letter C Activities for Preschoolers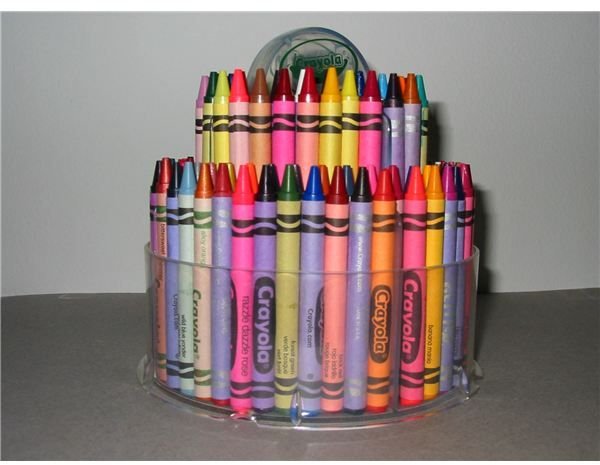 Children need to know the alphabet in order to build words and sentences that are needed to communicate and convey their ideas, feelings, and thoughts. Young children need to begin recognizing letters, however most important is the letter sounds, which is the basic skill to reading. Teachers should teach to all the senses using a variety of media and manipulative materials. As you participate in these preschool activities for the letter C, emphasize the sound of the letter as you repeat the words for the C projects.
Make a Tactile Letter
This activity can be use with all letters of the alphabet. To make the letter C, the teacher can draw a large C (making sure there is space inside the letter to glue objects) on a sheet of construction paper. Older children may wish to trace around a tag board stencil that the teacher has made.
Repeat the letter and the letter sound with the children. Talk about what could be glued inside that represents this letter. A few examples are cotton, cereal, swatches of corduroy fabric, and cat stickers.
Create a "C" Collage
Provide materials such as magazines, coloring books, and catalogs for children to find pictures that start with the letter C sound (very young children may need help in their search). Invite the children to cut out these pictures and glue them onto construction paper or cardboard. Let them glue the pictures in a collage form, overlapping some and in any fashion they choose. For texture, why not glue on some cotton,crayon pieces or swatches of corduroy?
Time for Counting
Counting is a "C" word and this is a good time to check and see how far each child can count. Review some counting songs, see if your group can count backward, and let's not forget a 'countdown' to a holiday or special event.
Here is a traditional counting song kids love:
Five little speckled frogs,
Sitting on a speckled log,
Eating the most delicious bugs, yum, yum.
One jumped into the pool
Where it was nice and cool.
Then there were four speckled frogs.
Continue this verse counting down until only one frog is left.
One little speckled frog.
Sitting on a speckled log.
Eating the most delicious bugs, yum, yum.
He jumped into the pool
Where it was nice and cool.
Now, there are no speckled frogs.
(Traditional verse, author unknown)
C is for Cookie
Do a little baking if kitchen facilities are available. Children love cookies, so bring in the ingredients to make your favorite cookies or store bought cookies can be decorated with frosting and sprinkles when an oven is not available.
Cookie cutters make great tools for learning. They can be used to make impressions in play dough or also dipped in paint to make cookie cutter prints on paper.
Vocabulary Development
Make time to talk about "C" words during circle time. Ask the children to think about all the vegetables they eat that start with the "C" sound, like corn, cucumbers, carrots, cauliflower, and cabbage.
Other common "C" words to discuss. Do the children know these objects? Bring in a sample or picture to show to the class and emphasize the "C" word.
car
cat
candle
candy
comb
cartoon
cake
cap
coat
cage
cards
crayons
Evaluation
After you have completed doing these preschool activities for the letter C, here are a few questions that can be used for an evaluation.
Identify the letter C on paper
Count to 10 (20)
Name a "C" animal you might find on a farm
Name something you might find in a sweet shop that starts with the letter C
Name something in this room that starts with the letter C
Brainstorm with your students or other teachers a variety of preschool activities for the letter C to include in your early childhood lesson plans. Visualizing and hearing the letter, along with repetition is the way young children learn alphabet letters.
Suggested Books
Caps for Sale by Esphyr Slobodkina
The Carrot Seed by Ruth Krauss
Cookie Monster and the Cookie Tree by David Korr
Chicka, Chicka, Boom Boom by Bill Martin Jr.
Sources
Activities are from personal experience
Photo by Tania Cowling, all rights reserved