Preschool A to Z Books: Ones to Read and Some to Make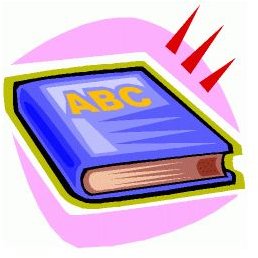 There are a multitude of ABC books. Pick a topic and someone has probably written an alphabet book using it as a focus. From living creatures, to toys, sea life and fruits and vegetables, these are just a sampling of what's available. Below are suggested titles that can be found in libraries, bookstores and online.
26 Letters and 99 Cents by Tana Hoban
Bright shiny letters jump from the pages of the alphabet part of this book. Hoban mostly uses everyday objects to illustrate each letter. The book lends itself to developing left to right directionality. Flip the book over and it is a math book using coins to show each number.
ABC I Like Me by Nancy Carlson
Ms. Carlson's colorful characters gleefully populate this book starting with "I am awesome" to "I love to giggle" to "I try to eat all my vegetables." Use it as a model to help children create their own alphabet book of what they like about themselves.
The Yucky Reptile Alphabet Book by Jerry Pollotta
This is but one of Mr. Pollotta's ABC books jammed with clear illustrations and lots of information. As the children view the pictures, they will realize that reptiles aren't that yucky, some are truly exotic and interesting creatures. Other books include: The Icky Bug Alphabet Book, The Bird Alphabet Book and The Frog Alphabet Book.
Eating the Alphabet: Fruits & Vegetables from A to Z by Lois Ehlert
Nothing teaches nutrition better than this book with a variety of fruits and vegetables. The author has also arranged them alphabetically so children can associate their favorite foods with a letter and sound. An excerpt starts the book, "Apple to Zucchini, / come take a look. / Start eating your way / through this alphabet book." The colorful watercolor drawings will surely capture the attention of your youngest students and possible entice their appetites for this produce. The book contains common foods as well as some exotic ones.
Navajo ABC - A Dine Alphabet Book by Luci Tapahonso and Eleanor Schick
This book provides a peek into the world of T'aa Dine ("The People") also called the Navajo. From pictures of an arroyo to necklace (made from silver and turquoise) to zas (snow), we learn about Navajo culture and history. A glossary at the end provides background information to more fully understand each entry.
Crazy Alphabet by Lynn Cox
This book is a cumulative alphabet learning experience starting with an apple and ending with a "Yowie" (an unusual monster) who eats everything and bursts, leaving zero. Each page starts with a letter in upper and lowercase and an example of such. For an example of the unique text, "M is for monkey / that jumped at the lightning / that struck the kite / tied to the jar / that trapped the insect. . . ." The unusual way this author portrays each letter gets the children into giggles.
The A to Z Book by Glenn G. Gauthier
This book teaches the children the alphabet letters with a whimsical flair but with objects they are familiar with. The rhymes on each page coupled with comical drawings are sure to entertain the children. An example from the text includes "a Martian landing on a marshmallow and a Vacuum gobbling up vitamins."
Dinosaur A to Z by Roger Priddy
At the preschool age, most children just adore dinosaurs. This book captures 26 one-of-a-kind dinosaur models from Allosaurus to Zephyrosaurus. The author and other experts give vital information to capture the attention of the students and teachers. Each page has a realistic picture of the dinosaur, a little diagram on the dinosaur next to a person to show the child how big the dinosaur was, plus facts about the dinosaur. The facts may be useful for the older child, but the pictures from A to Z will even amuse the younger preschoolers.
Making Your Own A to Z Books in the Classroom
After reading and visualizing pictures of objects from A to Z, invite the children to create their own book using these craft ideas.
Construction Paper A to Z Booklet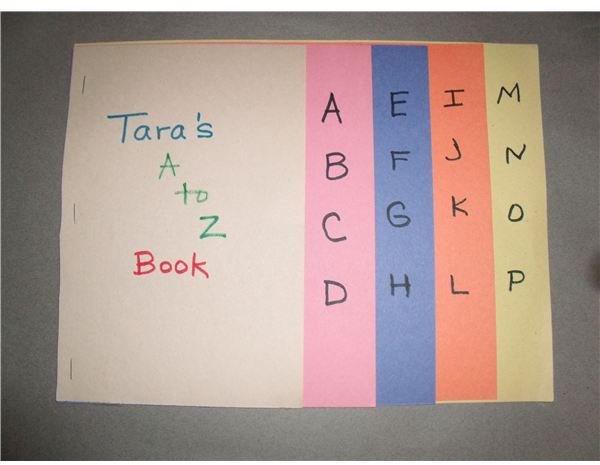 Construct a booklet for each child using several sheets of colored paper in varied widths. Staple the pages from smallest to largest widths to form the booklet. On each tab, write several alphabet letters down the page. You can make this booklet to cover the entire alphabet or just a few letters that you are learning. This booklet can be added to as you study more letters. On the coordinating page, either draw pictures or cut photos from magazines of objects that match the letter. Use glue to adhere the magazine photos. Personalize the front cover and let the children decorate it as they wish.
Tactile Letters from A to Z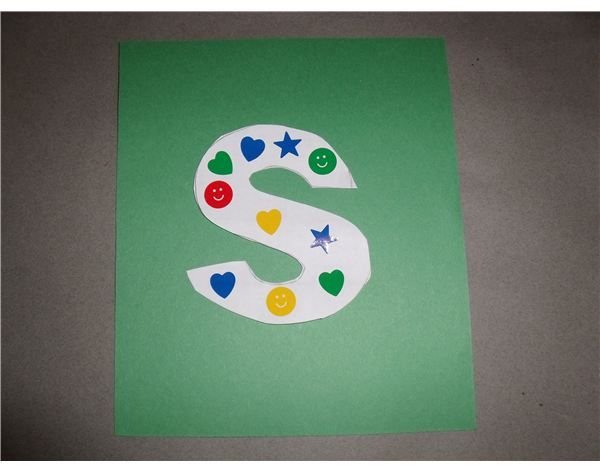 Teachers can draw and cut out large block letters of the alphabet, one for each child. There are books with block letters to trace and some can be found online. After each child has received their "letter of the day," think about what can be glued onto the shape that corresponds with the letter and sound. For example, buttons can be glued on the letter B, yarn pieces on Y, O-shaped cereal on the letter O, stickers on S and so on. If you want to present this craft as a book, then glue the block letter down on a larger sheet of construction paper before adding the decorative pieces. Otherwise, each letter that is made can be stored in a dress box with the child's name on it. This will be their own alphabet box. Whether you choose the book form or box, continue to add new letters until you complete the entire alphabet. Send this project home at the end of the year as a way for parents to review the alphabet with their child.
From reading to creating, preschool A to Z books are a favorite amongst young children. Keep stock of some of these titles in your book corner of the classroom. Preschoolers learn through repetition and having available materials on hand will make this learning process easier.
Sources
Crafts are from the author's own experience
Photos by Tania Cowling, all rights reserved
Suggested book titles:
Hoban, Tana; 26 Letters and 99 Cents [Greenwillow, 1995]
Carlson, Nancy; ABC I Like Me [Puffin, 1999]
Pollotta, Jerry; The Yucky Reptile Alphabet Book [Charlesbridge, 1989]
Ehlert, Lois; Eating the Alphabet: Fruits & Vegetables from A to Z [Sandpiper, 1994]
Tapahonso, Luci; Navajo ABC - A Dine Alphabet Book [Aladdin, 1999]
Cox, Lynn; Crazy Alphabet [Orchard, 1992]
Gauthier, Glenn G. The A to Z Book [Book Publishers Network, 2006]
Priddy, Roger Dinosaur A to Z [Priddy Books, 2004]