A Teacher's Guide to Kindergarten Lesson Plans for the Whole Year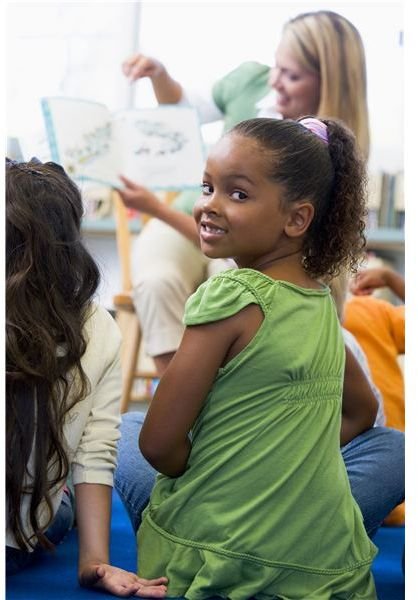 Kindergarten Lesson Plans for the Whole Year!
It seems like there's never enough time to do everything you need to do when you are a teacher. Wouldn't it be great if you could find lots of age-appropriate lessons all in one place so you don't have to spend lots of time searching for them? Look no further! Here you'll find kindergarten lesson plans to help your year get off to a smooth start, as well as many ideas for language arts, math and science. There are also lots of lesson plan ideas for popular themes, like animals or transportation, and seasonal and holiday topics, too. [caption id="attachment_130464" align="aligncenter" width="640"]
The below lesson plans cover all subjects![/caption]
Starting the School Year
The beginning of the year is so important in helping children learn routines and establishing a classroom community. The lessons you teach the first few weeks of school will set the tone for the rest of the year, so you'll want to choose your back to school activities and books carefully. Use some of these ideas to help get your year off to a great start!
Language Arts
There are many components involved in teaching young children to read. Phonics and phonological awareness skills, concepts about print, sight word recognition and one-to-one correspondence are just a few of the topics that kindergarten teachers focus on as part of their language arts curriculum. Word walls, shared reading and interactive writing are some effective ways to teach kindergartners early literacy skills. Here you'll find literacy lesson plans that will help your students build a strong foundation for reading and writing.
Math
Numbers are all around us. The math skills that children learn in kindergarten will build the foundation for more complex skills they will learn as they get older. Lots of hands-on, concrete games and activities will help children have strong math skills. Counting, comparing and ordering numbers, as well as problem solving are a few of the topics covered in kindergarten math. Children also work on sorting, patterns and shapes. Add some of these kindergarten math lessons to your plans this year.
Animal Theme Ideas
Animals are always a favorite topic with young children. Animal-themed lesson plans are a great way to teach kindergartners a variety of things in many areas of the curriculum, including math, science and even social studies. You can plan a unit about one specific type of animal, like monkeys, or a group of them, like insects or ocean animals. Try adding some of these fun animal lesson plans for kindergarten children to your yearly plans.
Transportation Theme
Kids love reading about trains, boats, jets and other forms of transportation. They can learn lots of things with a transportation theme. As they study the ways we travel, by land, sea and air, they can work on math, science and literacy skills. These transportation-themed lessons and activities will be terrific additions to your unit about things that go.
Fall Lesson Plans
Autumn brings us many fun theme ideas for kindergarten. Apple and pumpkin themes are perfect for teaching about the science of plants as well as practicing math skills, like measuring, sorting and graphing. The songs, poems and books related to the fall holidays are great for reinforcing literacy skills. Be inspired by the fall season with these autumn-themed plans.
Winter Lesson Plans
As the weather turns colder, the approaching winter holidays may distract young children. Turn these distractions into learning time with some fun winter themes about the holidays, snow and other cold-weather topics. Holidays around the world provide the opportunity for some multicultural social studies lessons, while lessons about snow and ice make for some great science explorations. You'll find many winter-themed ideas across the curriculum with these lesson plans.
Science
These kindergarten lesson plans teach about weather, the five senses and living and nonliving things. You'll also find some science project ideas, which are great for introducing students to the scientific method and other science skills, like observing and predicting. These ideas for teaching science are sure to make it a favorite subject with your students.
Planning a whole school year of kindergarten lesson plans can seem like an overwhelming task to begin with, but with these lesson plans and accompanying activities, you'll feel much more in control. All the best! Image by Omar Medina Films from Pixabay