Two Dozen Ways to Explore the Five Senses in Preschool: Activities & Lessons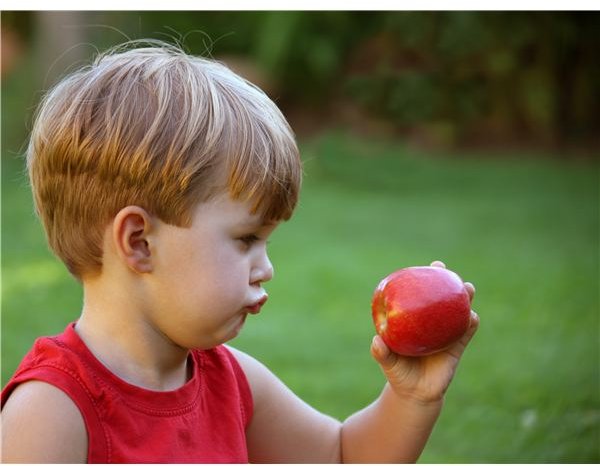 Introductory Lesson Plans
Teach your students all about how they can use their senses of sight, smell, taste, hearing and touch to make observations and learn
new things. Because we use our senses to learn about the world around us, a theme planned around the five senses is a great way to introduce your students to science early in the school year. Becoming familiar with the world around them–the world in which they are the central figure–is the easiest way to begin science education for youngsters.
Use these ideas to introduce your preschoolers to the world around them. The lessons you find here will help your children learn the names of the five senses using songs, books and simple activities. They'll also learn which body parts we use for each of the senses. These activities are perfect to use during the first days of your five senses theme.
Sight and Hearing
Preschoolers will love learning about the senses of sight and hearing with these lessons. Find ideas for teaching about the eyes and ears, as well as some fun games to play using the senses, like Sound Bingo and What's Missing? Add some children's literature to your plans with ideas for teaching about sight using the book Brown Bear, Brown Bear What Do You See? by Bill Martin, Jr. and Eric Carle. Also included are crafts and large and small group activities for teaching about sound.
Touch & Sensory Activities
These lessons will help your students take a closer look at the senses of small, taste and touch. Included are ideas for using your sensory table, sensory play ideas and craft projects using textures. You'll also find some science, language and sorting lessons.
Food and the Senses
Cooking and tasting activities are a fun way to let children use their senses in the classroom. Bring in a variety of foods, like fruits or dairy products, for the children to taste. Encourage then to use their senses to explore the foods by providing questions for them to think about.
What colors and shapes do you see?
How does the food smell?
Touch the food. Is it sticky, rough, wet, etc.?
Does it make a sound? Is it crunchy to eat or quiet?
The experience of cooking also provides children with the opportunity to use their senses. Let them small new spices that you use in your recipes. Point out the sound of popping popcorn. Observe how cookie dough changes when it is baked.
You can add some cooking activities to your five sense theme, but seasonal and thematic cooking experiences throughout the year will allow children to continue to learn about their senses.
Sensory Lessons for Autistic Children
These articles will help you plan or modify your sensory lessons, when teaching autistic children. Find ideas for sensory art projects to do with students with autism, as well as an overview of how autism may affect the senses of your students.
We have an entire guide if you're involved with students who are visually impaired. Whether it's seeing the world through their eyes or something simple like using a page magnifier, you'll find important resources here.
More Lessons
Here are a few more lessons you'll want to include in your senses unit. Students will use their senses to explore nature and wildlife and to observe a sunflower. You'll also find some ideas for adding some math and art to your unit. You can even end your unit with a five senses-themed mystery science night, where your students can show off all they've learned. And we have one last recommendation, another article that contains a whole catalog of resources:
Use some of these lessons, projects and activities and your young students will be on their way to becoming experts on the subject! Leave any additional ideas you have in the comments.
References
author's personal experience