A Hands-on Recycling Lesson Plan for Kindergarten Through Third Grade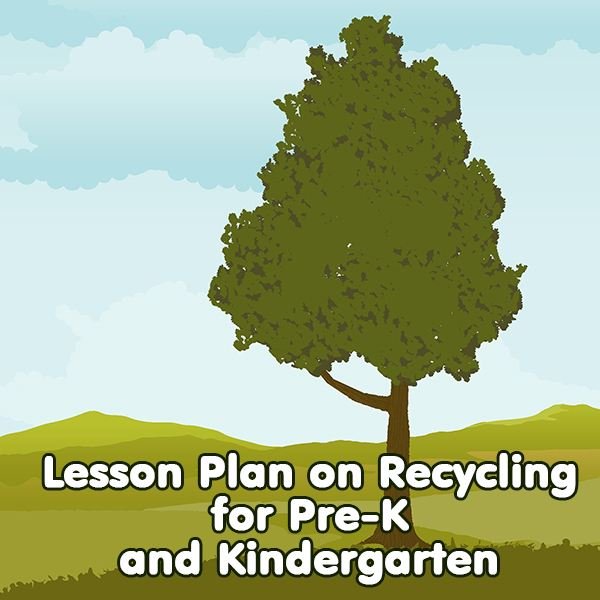 What Happens to Trash?
Even young students should learn the reason why we recycle. Through this hands-on science experiment and celebration activities they will learn the value of recycling and caring for the environment. There are even ideas on how your kindergarten class can get the whole school involved!
Materials:
Collect some garbage to bury (an apple core, an egg shell, a piece of lettuce, a piece of a candy wrapper, a piece of Styrofoam and a piece of small newspaper)
Create garden tags from a sheet of paper and a craft stick. Draw a picture of the object that you will bury on the tag laminate the tags and staple to the sticks.
Small hand shovel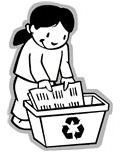 Prepare tree journals (this is done by stapling a few sheets of folded paper together) and label them with the title, "What Happens to Trash". If you have been following along in this series of articles, you will already have journals prepared.
Prior Knowledge:
Who has seen trash on the side of the roadways or streets? What happens to trash that is discarded in this manner? Today we will start a science experiment with trash. We will learn why it is important to recycle and what happens to our trash.
Teach:
We need trees. Trees help us in many ways. Each time we use paper we are using a tree. Trees take a long time to grow. The number of trees cut down every year worldwide for paper is nearly 4 billion. Each person in the United States uses 749 pounds of paper every year. Ask who knows what recycling is? Define (to process and refine to make use again for human use) and post vocabulary.
Procedure:
Get permission from the grounds keeper and principal at your school to do this science experiment.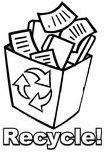 Show the class the trash that they will be burying. Ask the students to predict what will happen to the items. Chart this information.
Find an inconspicuous place outside the classroom to do this project. Make sure that is a place that will not be disturbed by traffic (walking).
Go outside with the class.
Dig six small holes in the ground.
Bury each item in a separate hole, cover with dirt, and mark each spot with the tags you have created prior to the lesson.
Mark your calendar for four weeks from today. In four weeks dig up each item to see what happened. Have the students journal what happened (some objects are biodegradable and some are not). If we do not recycle, our trash sits in the garbage dump or landfill.
Assessment:
Journal: can the students display the information in picture form and label what happened? Is the journal entry complete? Is the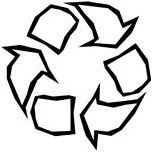 journal entry readable? Does the journal entry tell someone who picked up that journal what happened?
Celebrate:
Have students decorate a recycle crate for paper in the classroom. Use the picture below to decorate the crate. Reward each student with recycle badge or sticker in their journal when they use it.
Get your school involved in an earth day project where students "borrow" grocery bags, decorate them for earth day and return them to the store for use with fantastic program called Earth Day Bags.
If your school is not already involved in a paper recycling program, then please contact your local county offices. Your school can even earn money (prizes) by recycling through many programs!
References
Laurie Patsalides' has a passion to share her lesson ideas with other teachers.
Recycle Images Courtesty of PrimaryGames.com