Book Care Lesson Plans on the Concept of Print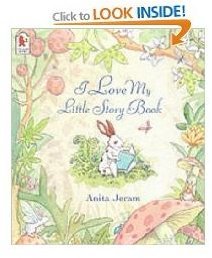 Teaching young students and children about book care is really easier than it may seem. Use this lesson plan about the concepts of print to help students learn to care for books.
Teach:
Read the book, I Love My Little Storybook, by Anita Jeram (Scholastic, 2002). On the first page, it reads:
"I love my little storybook. I love the way it looks. I love the way it feels. I love the places I can go to in my storybook."
Stop and talk to the students about this passage. Tell them that books can take us places that we may never otherwise go. Teach them about how the book looks. Find the cover, the cover page, the back of the book, the title and the author (concepts of print). Tell the students that books are to be read from left to right. Talk to them about proper book handling and how to turn the pages. Most pages of a book are thin (paper), unless they are a board book (show them the difference). Books are to be cared for and handled properly.
Read the rest of the story and then outline with the students the places that the rabbit (the character) was able to go in the book. Talk to the students about imagination and reading.
Procedure:
Tell the students that they are going to have a chance to practice finding the cover, the cover page, the author, the illustrator, and the back of the book. Tell them that they are going to practice turning the pages from left to right carefully. Tell the students that you expect them to care about books and treat them with respect. You may want to show students a book that has been torn in the past and explain how it made you feel. Some teachers even create a book bin for torn books called, The Book Hospital, and choose a student helper to help fix a torn book.
Pass out the books or put them on the student's tables to practice. This is a great lesson to use for classroom management and to refer to as often as necessary. Provide the students with positive feedback after they have read their books.
Optional:
This can be taught over two days. List the concepts of print on chart paper. List book care on another piece of chart paper.
Courtesy of amazon.com
References
Lesson created by the author's experience in teaching in the Kindergarten classroom.
This post is part of the series: Teaching Reading: A Series for the Kindergarten Teacher
Below is an outline of some of the reading lessons that I have prepared for this series. Come back and browse again, as more are likely to be added. I have many more in other reading series that I cannot include here. Click on my name to read more, if interested.