Spring Lesson Plans & Activity Ideas: 24 Resources For Your Grade School Classroom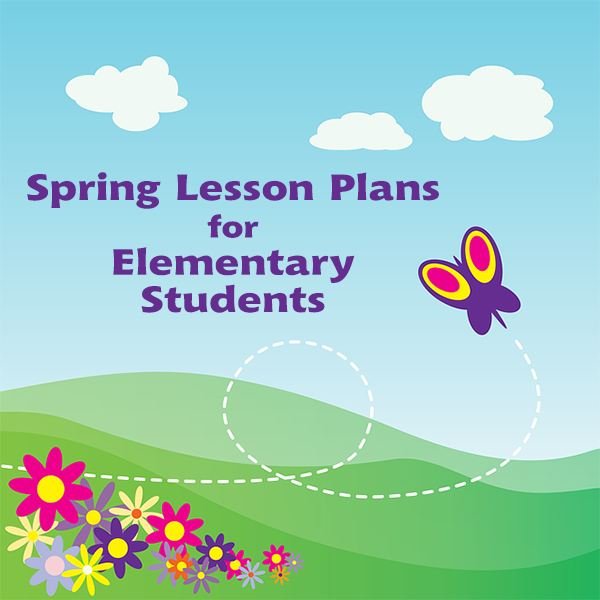 Winter has passed, the snow has melted, and the sun's warmth is beginning to awaken creatures great and small. Spring has sprung! Great grade school lesson plans for spring are just what you need to keep your students motivated and excited about learning.
The good news is that they are right here, at your fingertips. You will find math activities, art projects, read-alouds, science units and more in this comprehensive guide to everything spring. All of the lessons offered are intended as appropriate for students in grades preK-5. Whether you are looking for ideas to supplement your current curriculum, or are simply searching for extension activities that you can use to make learning fun, you are sure to find lessons which will enhance the learning in your classroom.
Math Investigations
Developing sorting and graphing skills are an essential part of the curriculum in the elementary grades. Here, we have two activities targeting both. Although they were originally designed for the lower grades, they can be easily adapted for any age or skill level. They can be further customized by simply changing what you are graphing and what you are sorting.
Looking for a little unconventional fun? How about a math lesson that incorporates the frenzy of March Madness? Basketball nuts and benchwarmers alike are sure to have their curiosity piqued…and sharpen their math skills in the process!
Language Arts Lessons
Above, we saw several math lessons perfect for the month of March. Did you know that April is National Poetry Month? First introduced in 1996 by the Academy of American Poets, the purpose of National Poetry Month is to increase awareness and the appreciation of all forms of poetry. When you finish with that, you can move on to a variety of Easter read-alouds, or a unit focusing on a famous bunny - none other than Peter Rabbit!
Science Fun
As spring begins to blossom, so can your science lessons. Spend time learning more about the life cycle of a butterfly, how grass grows, or what trees look like in the spring. Looking for a science lesson that will really grab students' attention? How about a science experiment designed to make an Easter egg get magically sucked into a bottle? With only a few key materials, it is indeed possible!
Celebrating the Holidays
Of course, there are a number of holidays which can be celebrated in the spring. St. Patrick's Day, Passover, Easter, May Day and Mother's Day are the major holidays celebrated in the United States. Included below are activities for each. These spring projects can be adapted for use with every grade level.
Art, Crafts and More
In addition to celebrating the holidays, you and your students can continue to celebrate spring, itself, through a variety of art and craft projects, culinary experiences, fingerplays, or related activities and lessons. Many of the projects offered below present an opportunity for cross-curricular work. With this in mind, you may wish to consider team teaching with an instructor from your school art department, or looking for guest presenters from your local art community. You may even have a classroom parent or grandparent who would be willing to lead the students in instruction, or at the very least provide a demonstration. As a culmination to your spring lessons, have an "art gallery" opening in the classroom or local library. Here, you can display examples of the many crafts, works of art, projects or lessons your students have completed. The theme? "Spring has Sprung!"
These activities, along with the lessons above, also present an opportunity for students to work with classroom buddies from another grade level. Pairing students with someone older or younger is a great way to build self-esteem and skills - both social and academic.
Do you have ideas for other lessons or activities to include in our list of great grade school lesson plans for spring? If so, be sure to visit our comments section below.
References