Bug Activities for the K-1 Classroom: Great Ideas for Springtime!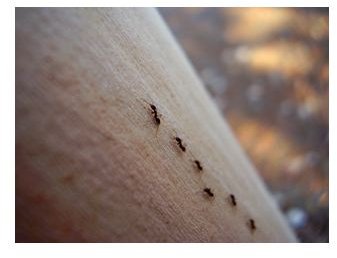 Spring is Here
As the snow melts in parts of the country and the birds start chirping again, take advantage of all that Spring has to offer. These Spring classroom activities will have your class celebrating all that is wonderful about Spring!
Poems and Fingerplays
Ant Hill
**
Once I saw an ant hill, (make a fist)
With no ants about.
So I asked, "Dear Little ants, (talk to "ants" in fist)
Won't you please come out?
Then, as if the little ants
Had heard my call.
One, two, three, four, five came out! (hold up fingers one by one)
Marching very tall. (march with hand)
Butterfly Song (tune of Farmer in the Dell)
The butterfly lays her eggs….
The caterpillar hatches out….
The caterpillar eats the leaves….
The caterpillar goes to sleep….
The caterpillar becomes a chrysalis……
The butterfly pops out….
The butterfly flies away…..

Three Little Ladybugs
One little ladybug with spots on its wings,
Landed right beside me as I played on the swings..
Two little ladybugs flew around a flower,
Then crawled beneath a leaf
To nap for half an hour.
Three little ladybugs did summersaults and flew.
High above the treetops, 'til the day was through.
Art Ideas
Ladybugs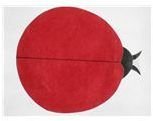 You can click on the ladybug to make a template for the children. Then, they can add spots using black paint and a cotton swab.
Egg Carton Ants
Materials:
Three sections of an egg container for each student
Black paint
Black pipe cleaner
White crayon or wiggly eyes
Have student pain the sections of their egg carton black. If you can keep the three sections attached, it will be easier. If not, the students will either need to glue them together, or will need assistance stapling them to form the body of the ant. Use the pipe cleaners to add legs and antennae. Use a white crayon to draw eyes, or glue on wiggly eyes.
Hand and Foot Butterflies
Materials:
Construction Paper
Help students to trace one foot and each hand onto construction paper. Then, they should cut the three items out. Their foot will become the body of their butterfly. They can add antennae or draw on the body to help it resemble a butterfly. If they would like, they can also add color to their hands, since these will be the butterfly's wings. Encourage them to help keep their butterfly symmetrical by coloring their hands to look identical. Glue the hands to each side of foot cutout, and they will make a butterfly.
You can add your butterflies and ladybugs to a bulletin board for a quick spring display. Have the students make flowers to complete the Spring scene.
Spring is such an exciting time of the year and opens up new possibilities in the classroom. Take advantage of the wonderful weather and changes going on outside your door to move out winter and welcome Spring!
This post is part of the series: Seasonal Classroom Activities for Grades K-1
Classroom activities for each season.