Homemade Easter & Passover Crafts for Kids: 3 Ideas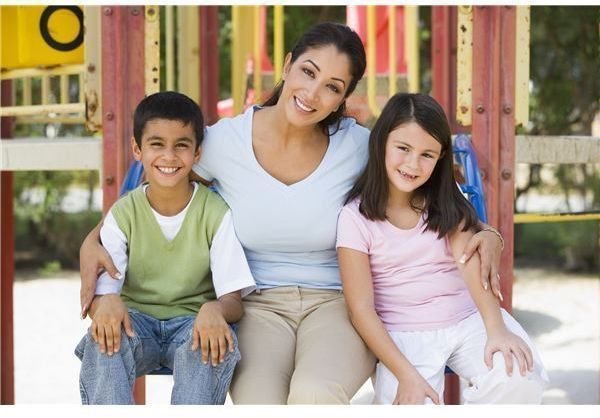 "Ready, set, go!" The kids have been anxiously awaiting the hunts of the season and now are scampering about looking for pastel eggs
(Easter) and the Afikomen (matzoh during Passover). Looking high, searching low for the many hiding places these symbolic pieces are hidden. This is the perfect time for you and your kids to plan and prepare homemade Easter and Passover crafts for these festive events; decorating eggs, making Easter baskets and Afikomen holders. After crafting, the events and activities are just an added bonus.
Crafting the Holiday Egg
There are many creative ways to decorate eggs; crayon resists, rubber band wraps, finger-painted, and stickered just to name a few. You can tie-dye hardboiled eggs by placing rubber bands around the shell in any pattern you wish. Together dip the egg in store-bought Easter egg dye or make your own with food coloring, warm water, and one teaspoon of white vinegar. Let dry and then remove the bands. Tie dying is very popular again and this method produces lovely Easter eggs.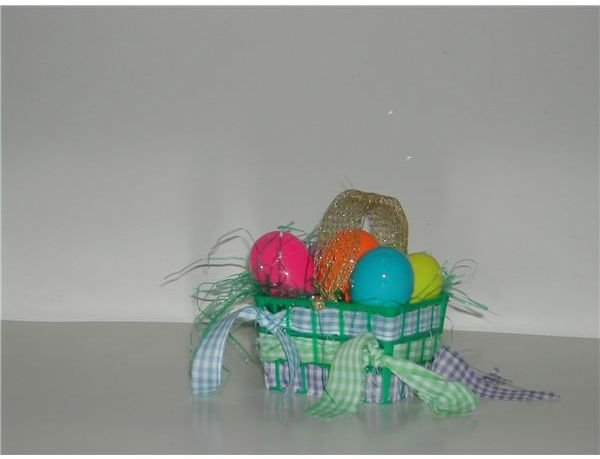 Now, try the tissue paper method. Cut squares of colorful tissue paper and lay one at a time onto an egg. Moisten it with a damp paper towel. As the paper adheres to the egg, some of its dye transfers to the shell. Continue decorating the egg with different colored papers. When the paper pieces have dried, remove them from the egg and admire the prints.
Think about making a simple egg holder from a plastic berry basket. Just weave some fabric strips "in and out" through the holes and attach a pipe cleaner handle. Then after the hunts are over and the eggs are eaten, egg shells make a good art medium. Eggshell mosaics are a classic for all ages. Just take the eggshell pieces and glue them to construction paper making unique and creative designs. Even if your egg is plain as the "roasted egg" in Passover, watercolor paints can brighten and turn a plain mosaic into a masterpiece.
Crafting With Matzoh for Passover
For Passover, let the children use broken pieces of matzoh and invite them to glue these pieces onto construction paper. Lots of very creative pictures emerge from this activity. Have them tell you about their design.
What's more fun than painting matzoh? Eating it! Melt white chocolate chips in a bowl (a microwave can be used). Separate the melted chocolate into several bowls. Add drops of food coloring to make a variety of edible paints. Using a clean paintbrush or cotton swabs, invite your child to paint designs and pictures on a square of matzoh. Note: you may have to keep reheating the chocolate to keep it liquid for painting. Chocolate hardens very quickly. Another variation is to use pre-made frosting in tubes that can be purchased in grocery stores. When finished, share the artwork and then enjoy the snack.
The Hunts of the Season
Celebrate Passover with a treasure hunt for the "Afikomen." The matzoh is placed in a holder and here is a simple one to make:
You will need:
Two sheets royal blue felt (9" x 12")
Silver glitter glue, decorating decors
Tacky glue
Simply glue the two sheets of felt together around the edges, leaving one side open for a piece of matzoh. You could also sew them together if you wish. Draw six-sided stars with glitter glue. You can also add decors like lace, sequins, or faux jewels with the tacky glue. Let dry completely and you are ready to place this work of art on the Seder table.
To hunt for the Afikomen, hide this piece of matzoh in the holder somewhere in the home. Present a few clues to lead the kids from the dining area to where the Afikomen is hidden. Whoever finds the matzoh wins a prize.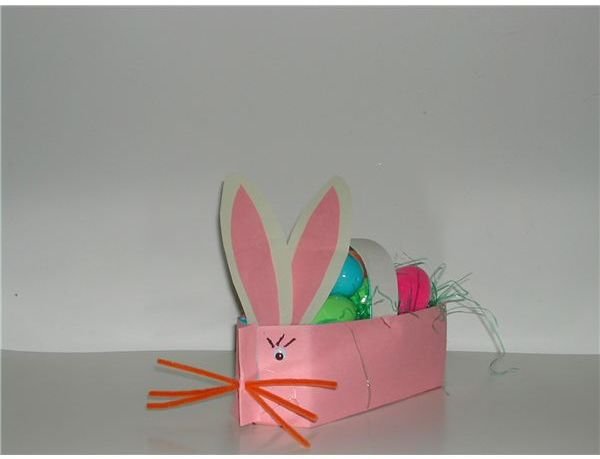 For Easter, create this cute bunny basket for your youngster to collect his "finds of the hunt." Take a half-gallon milk carton and remove one panel using safety scissors or a craft knife (adult use only). Save this panel to make a handle. Cover all sides of this carton with construction paper using glue or tape. Cut a strip from the saved panel and staple it on both sides to make a handle. Create a cute bunny face by gluing on googly eyes, stapling on bunny ears made from heavy paper, and lastly whiskers. If you punch a hole in the center of the top ridge; pipe cleaners can be inserted equal distance and bent slightly for bunny whiskers.
Making homemade Easter crafts and Passover crafts for kids are milestones and memories that you and your children will never forget. Enjoy this creative time together and the fun holiday festivities to follow!
Note: Use parental supervision and age appropriate art materials when making crafts with kids.
References
Personal experience with the kids at home and in the classroom
Photos courtesy of Tania Cowling, all rights reserved