St. Patrick's Day Lessons and Activities: Bring the Luck of the Irish to Your Students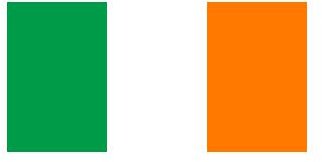 A Day For Everyone
These Ireland activities are great for St. Patrick's Day but can be used at anytime during the year. It seems that St. Patrick's Day is not only for the Irish anymore. It seems that when March 17 rolls around, everyone is wearing green and singing Irish tunes! So what can you do to help your students embrace this Irish holiday? A good way is to integrate the holiday into every lesson for the day. Here are some great ideas to bring St. Patrick's Day into the classroom.
Start off with discussing the history of St. Patrick's Day. St. Patrick was the patron saint of Ireland and his day is celebrated on March 17 because it is said that his death occurred on March 17, 461 A.D. St. Patrick was born in 385 A.D. and when he was only 16 years old he was sold into slavery. After six years of being a slave to a sheep farmer, St. Patrick escaped and went to live at a monastery. He lived there for many years before coming back to Ireland to be a Christian missionary.
Incorporating into the Lessons
Book Lists:
Daniel O'Rourke : An Irish Tale by Gerald McDermott

Jamie O'Rourke and the Big Potato by Tomie dePaola

Leprechaun Gold by Teresa Bateman, illustrated by Rosanne Litzinger

Patrick : Patron Saint of Ireland by Tomie De Paola
Math Activities:
How about having the children work on math worksheets which consist of a tad bit of Irish luck in them? Download worksheets from MathDrills.com to turn the day's math lesson into a fun one!
Geography:
Have a geography lesson about Ireland. While you are teaching the students about Ireland give each child a map which can be found from About.com here.
Have children color the map of Ireland using the colors of the Irish flag (Green, White, & Orange). Explain what each color means:
The green symbolizes the people of the south.
The orange symbolizes the people of the north.
White represents the peace that brings both parts of the country together in unity.
Arts & Crafts:
Have students make their own gold coins prior to St. Patrick's Day. They can cut circles from yellow colored construction paper and hand them into the teacher. The day of St. Patrick's Day, the teacher can give out special "gold coins" to students during various parts of the day. You can give coins for good behavior, the correct answer, etc. At the end of the day students can hand in coins for special prizes. (pencils, erasers, stickers, etc.)

Have students create their own four-leaf clovers. They can color, decorate, and cut as they wish. Explain what the four leaf clover is and how it is a symbol of good luck. What kind of good luck or good fortune do they want for the year? Have the students write these wishes on their clovers. Hang them all around the room or on a bulletin board!
These fun activities for Ireland can help you celebrate St. Patrick's Day and incorporate the necessary lessons into the class!