Use Springtime Poetry For ESL Activities and Lesson Plans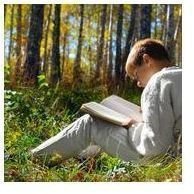 Wordsworth's Daffodils
_
I Wandered Lonely as a Cloud, also known as Daffodils, is a classic spring poem and an integral component of many English Literature courses. Its message of hope is ideal for use in varying levels of ESL classroom activities that can be designed around a spring theme.
Written in iambic tetrameter by English Romantic poet William Wordsworth **(**April 7, 1770 – April 1850), I Wandered Lonely as a Cloud is one of the most widely known English poems around the world. It conveys both romantic and sentimental elements that are very adaptable for analysis by ESL students of varying ages and with varying language skills.
I wandered lonely as a cloud
That floats on high o'er vales and hills,
When all at once . . .
Points of discussion that can be used to inspire students to discuss their analysis of the poem can include the following questions. . .
How do Wordsworth's word choices like "breeze" affect the mood of the poem?
What emotions does the poem evoke?
What personal, mythical, or culturally diverse associations does the poem trigger in relationship to Daffodils or perhaps another spring flower?
How does the sonnet structure of the poem influence the reader's response?
How does Wordsworth use the symbolism of the daffodil to convey the beauty of nature in general?
A Sampling of Additional Spring-Themed Poetry
Classic
April, by American lyrical poet, Sara Teasdale (August 8, 1184 – January 29, 1933

April and May, by American essayist, philosopher, and poet Ralph Waldo Emerson (May 25, 1803 – April 27, 1882)

The Rainy Day, by American educator and poet, Henry Wadsworth Longfellow ( February 27, 1807 – March 24, 1882)

The Voice of Spring, by English poet and author, Mary Howitt (March 12, 1799 – January 1888)
Contemporary
First Crocus, by Christine Klocek-lim

The Flower Garden, by Canadian poet, Wayne Jarus
International
Los Sonetos de mi Vidal – a rich collection of Spanish sonnets.

A Spring View (c. 750) – by Tu Fu, translated by Witter Pynner
Additional On-Line ESL Resources for Spring Activities and Lesson Plans
A great seasonal collection of worksheets for planning spring activities and lessons can be found at Lantern Fish ESL –a rich on-line gallery of printable teaching resources for language arts, TESOL, TEFL, and ESL that is maintained by a group of North American and Asian ESL teachers that provide a wide variety of printable teaching resources for language arts.

Seasonal Poetry for ESL Classes is a very useful Bright Hub Education Article.