An Educational Guide to October Preschool Themes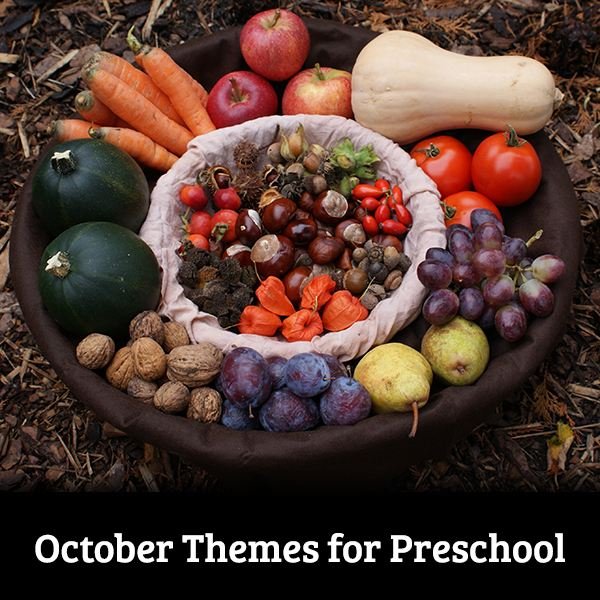 October is a month that provides plenty of opportunities for developing fun themes. Of course, there is candy-lover's favorite holiday: Halloween. There is also inspiration provided by pumpkins, weather and leaves, Columbus day, Fire Prevention Month and Community Helpers Month. In fact, the Community Helpers theme is a great extension for Fire Prevention Month because preschoolers are just starting to learn about their surroundings and the people who are role models in their community.
In this guide you will discover subjects geared toward specific topics such as how to arrange community helpers to visit the class, how to create a fire safety escape plan, and how to create a Halloween bulletin board. Resource articles about spooky pumpkin songs and puppets, a unique wind experiment, and how to create an edible boat for Columbus Day will also add some fun to October lesson plans.
Firefighters
October is Fire Prevention Month. Teach your students about fire safety and firefighters by using a variety of activities. Learn a new song and fingerplay or find out what books are the best to use with this theme. Become skilled in the kitchen by learning how to make fire dog cookies, and learn how to prepare an escape plan in case of an emergency
Community Helpers
Community helpers are people who preschoolers look up to as role models in their community. In this section you will learn how to arrange for a community helper to visit the classroom, and where to take a field trip to get hands on experience. You will also become skilled on how to teach preschoolers to help out in their community by making donations and performing charity work.
Columbus Day
October 12 is Columbus Day. This may be the first time students are learning about this holiday, so in this section you will find out how to introduce Christopher Columbus and other related themes by using a variety of simple activities. Discover how to create an edible boat, a Columbus day song, how to make a three ships craft and celebrate Columbus day with an exciting salt water experiment.
Leaves and Weather
October is the time of year when leaves begin to change colors and fall off the trees; the weather changes as well. Help your students explore fall by teaching them songs and poems about leaves and have them create a leaf chart.
Learn how to create leave and weather activities that will cover a wide range of developmental areas to accommodate the different learning styles. Learn a wind experiment and unique ways to teach the seasons.
Pumpkins
Fall is a perfect time to learn about pumpkins. You can easily transition the pumpkin theme into the Halloween theme. In this section you will learn which books are the best to teach about pumpkins and how to make pumpkin pudding. Discover how to make crafts such as, glow in the dark pumpkins or paper bag pumpkins. Explore unique activities that will get your students using their fine motor skills like, sequencing, using pumpkin seeds to create a project and a science activity. Learn pumpkin songs and how to create simple puppets your preschoolers will love.
Halloween
Halloween is in October and it is one of the favorite holidays of the year for most children. Your students will enjoy making these fun, creative projects. In this section you will discover how to introduce Halloween by asking questions and reading books, how to create crafts such as paper bag Jack O'Lanterns, paper cup black cats, cotton ball ghosts, plastic bag ghosts and balloon spiders and much more.
Learn how to turn traditional games such as Bingo or an egg hunt into fun Halloween-themed ones such as a Pumpkin Hunt. Get ideas on how to make a bulletin board for Halloween and gain knowledge on new activities such as stuff a scarecrow and glue ghosts.
References