Preschool Lesson on Firefighters for October: Fire Prevention Month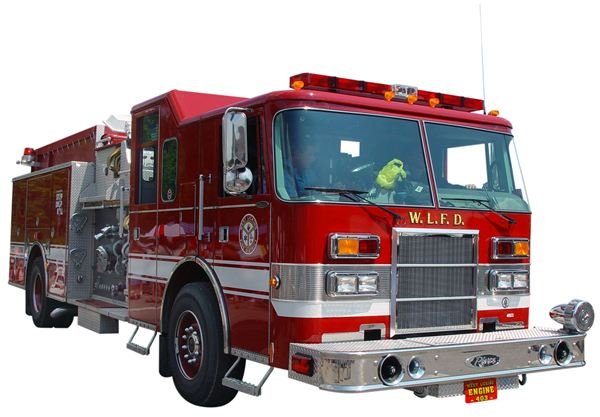 Circle Time Discussions
Learning about community helpers is a popular theme in early childhood education, and Fire Prevention Month in October is a great time to teach about firefighters. Most important is that children know that firefighters are workers and friends that help to keep people safe from the harm of fire. This lesson will help you accomplish just that; not only in October but also throughout the year.
During circle time discussions encourage the children to share their own feelings about firefighters and listen for fire-related concerns or fears that you will want to address. Ask questions like:
What does a firefighter do?

How does a firefighter help people?

What do firefighters wear?

What things do they have at the station?

Would you like to become a firefighter someday?"
Start With a Song and Fingerplay
There are many tools of the trade that firefighters use in their occupation. As you sing and do fingerplays, it gives the children an understanding about how a firefighter does his/her job.
Sing to the tune, "Down By the Station"
Down by the station early in the morning,
See the great big fire trucks all in a row.
Hear the jangly fire bell sound a loud alarm now–
Chug chug, clang clang, off we go!
Fingerplay
Have the children act out the motions as you recite this poem.
Ten brave firefighters (ten fingers straight up)
Sleeping in a row (fingers are out flat)
Ding goes the bell (clap hands)
Down the pole they go (hands go down imaginary pole),
Jumping on the engine (make driving motions)
Putting out the fire (pretend to hold hose)
Drive home–go slow (driving motion–slow)
Back to bed again (hands form pillow)
All in a row. (fingers are out flat)
(Authors Unknown)
Pretend to Be a Firefighter
A fun, on-going activity to compliment your fire station lesson plans is to set up a dramatic play area with firefighter's clothing such as hats, boots, and coats for the children to wear. Ask your local station for donations or to borrow the items for Fire Prevention Month. Provide a bell for the children to ring and a length of a garden hose to represent hoses used on fire trucks. Invite the children to role-play with these materials.
As a math activity, cut a garden hose into various lengths. Invite the children to sequence the pieces from shortest to longest and vice versa.
Lead the children in a firefighters workout, as these community helpers need to stay fit for their jobs. Do exercises together like running in place, jumping jacks, and knee bends. It might be fun to set up an obstacle course in the classroom or outdoors (weather permitting) where the children can walk around chairs and crawl under tables. A small ladder on the ground is fun to jump in and out of the rungs.
Ask children to become fire inspectors and take a walk around the building looking for fire extinguishers, emergency fire alarm boxes and exit signs.
Invite children to make firefighters' hats while participating in this pretend play.
Suggested Books to Read
Curious George and the Firefighters, by H.A. Rey [Houghton Mifflin, 2004]
_Flashing Fire Engines,_by Tony Mitton [Kingfisher, 2000]
Richard Scarry's A Day at the Fire Station, by Richard Scarry [Random House, 2003]
Within this lesson you will find plenty of ideas for helping children learn about one of our most important community helpers, the firefighter, in appropriate ways–through group-time discussions, children's books, and open-ended play.
Sources
Creative Resources for the Early Childhood Classroom by Judy Herr and Yvonne Libby [Delmar Publishers, 1990]
Fireman's hat craft - https://www.dltk-kids.com/crafts/miscellaneous/mfiremanhat.htm
Photo credit: by click https://www.morguefile.com/archive/display/81758