A Guide to Homeschool Curriculum Reviews: What Should You Choose?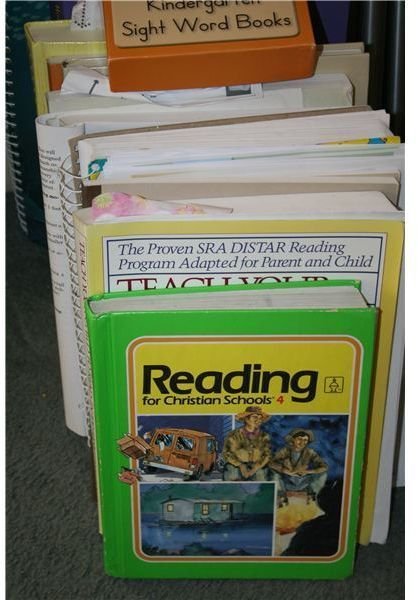 Get The Inside Scoop
Visit your local homeschool convention or curriculum fair, and you'll discover that there is a vast array of choices available. Choosing a curriculum that works for you and your child is where your challenges begin. Every curriculum company has an overview of goals touting benefits. When you get the curriculum home and open up the box, you may discover that the practical use falls short of what you had hoped. Getting the recommendation of a friend, who has actually used the curriculum, would be quite helpful. It could save you time and money, otherwise wasted.
Wouldn't it be nice to have a resource of several available curriculum packages right at your fingertips? We've put together a one-stop guide to homeschool curriculum reviews, found on Bright Hub Education, that will get you off to the right start.
Homeschool curricula come in various forms and cover complete packages or individual subjects. Our guide is here to help you take the mystery out of shopping. After reading these reviews, you will have a clearer picture as to whether or not a specific curriculum will work for you.
Complete Packages
One curriculum option is to choose a complete package that covers all of the core subjects. Explore a comprehensive review of some of the most popular complete curriculum packages. Learn the pros and cons of what each has to offer. Does your child work best with workbooks, or would a software or virtual school better suit your needs? Is the program accredited? Does the package offer everything it advertises? How easy is it to use in your day-to-day homeschooling?
Many well-known homeschool curriculum companies write their lessons from a Christian perspective. Because of this, you'll want to make sure the underlying religious beliefs that are written into a curriculum package meets what your family believes. Get honest, first-hand recommendations from parents who have used the following curriculum.
Arithmetic
Some kids are going to moan and groan when it's time to break open the math book. Yet math is a core skill you need to teach. Getting your child started on this foundational subject is important. Math is a subject that can be exciting or grueling.
There are curriculum packages that claim to make it easy. There are those who use a visual method that has been proven to work with autistic and other special needs learners. There are traditional textbooks and workbooks. Here's a list of helpful reviews from parents who have paved the road, to teaching and learning math, and discovered what works and what does not.
Language Arts
Teaching your child to read is one of the most important learning tools you will hand your child. Does your child know how to read, but is not remembering it? When she finishes a story, do her eyes glaze over when she's asked simple questions about what she just read? Are you the parent of a child with a language-based learning disability? Does your child struggle with spelling?
It's time to breathe a sigh of relief! Get your child off on the right foot, with these helpful reviews on some of the best language arts programs.
History
Which package delivers the past into the present in a format your child will understand? Does teaching history in chronological order work best? Is it better to use literature in teaching historical facts? How can you integrate a Christian-based curriculum into your Classical education? Does the K-12 curriculum meet the needs of your high-level learners? Perhaps you want to learn history through an entire picture, including biographies of famous people as well as the history of horses or inventions. What history curriculum fits best with your style of teaching?
This list will help you discover the pros and cons of each method. They will help you unlock the history curriculum that works best for you.
Science and Handling Dissection at Home
Studying an animal through dissection is part of an enriched science curriculum. Are you worried about how you will do this in your home? Don't despair. There are now digital dissection software curriculum available. It sounds enticing; certainly less messy. Before diving in and exposing your child to experiments with simulated animals, find out how it works. Is it worth your money?
Electives
Incorporating electives, such as foreign languages or art, into your homeschool enriches your child's learning. Exposing students to foreign languages and art gives them a view of the world through new eyes. However, not every parent knows a foreign language well enough to teach it. And art can be one of the messiest subjects to teach. Find out how you can homeschool electives in these helpful reviews.
References