Reading and Writing in Homeschool: List of 19 Resource Articles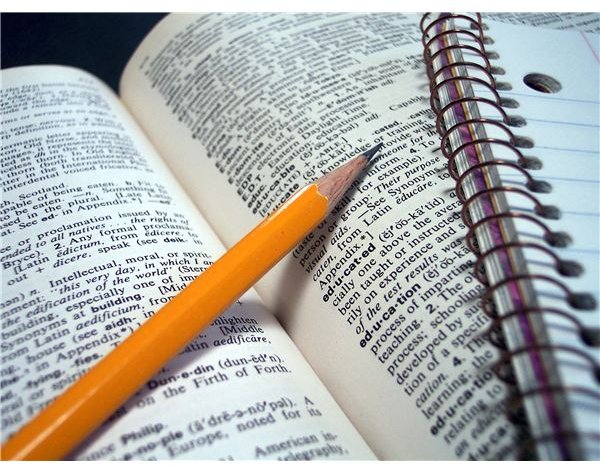 Foundations of Learning
Teaching your child strong reading and writing skills is one of the most important tasks you have as a homeschooling parent. Use this list of helpful resources to build strong foundational skills. Turn to the articles below as often as you need throughout your school year. Within the list, you will find:
Reading:
Which reading curriculum is best? Should you choose phonics or whole word teaching methods? Find helpful reading tips for the student with disabilities or challenges. You will also discover suggested reading lists, phonics games, and reading assessments.
Writing:
Find out how to choose a writing curriculum and how to get the most out of a writing course. Is cursive still necessary? Discover how to use art in teaching handwriting, along with bookmaking and journal writing. You'll find resources for teaching grammar. Gain tips on using dictionaries and other reference books. Discover writing contests open to homeschoolers.
What is the Best Homeschool Reading Program?
Should your child learn to read by sounding out letters (phonics) or by pictures and whole words? Examine where to find reading instruction books for the beginning reader. The article also includes ideas on finding appropriate resources for your fluent reader.
A Review of Teach Your Child to Read in 100 Easy Lessons
When you announce you are teaching your child to read, you may receive plenty of advice from well-meaning friends. One suggestion will be to use the book Teach Your Child to Read in 100 Easy Lessons. Discover whether the book is worth your time and money. This review of the book also examines how effective it is in teaching your child to read.
An Essential Understanding of Phonemic Awareness and Phonics
Can your child sound out letters? Knowing what sound a letter makes is essential to unlocking the code to reading. In this article, you will learn the difference between phonics and phonemic awareness. Select from a variety of activities provided in the article to teach letter sounds.
About the Basal Reader Program for Homeschoolers
The Dick and Jane books and The McGuffey Reader are two examples of basal readers. This style of book has been used successfully for many years. This in-depth report discusses the history of this kind of reading program. Find out if basal readers are beneficial for your homeschooler.
Simple Phonics Games for Preschoolers
Art can be a fun way to teach your preschooler the basics of phonics. Learn more creative ways to add to your phonics learning fun. Knowing how to use your library is just the beginning of tapping into resources for teaching your preschooler phonics. We've included some outside games to play as well. Here are some helpful tips for easy reading games that won't break your bank.
Phonics and Alternatives for Students with Disabilities
Do you have a child with dyslexia or other learning challenges? Learning to read is challenging enough without having a disability. Using phonics can cause unnecessary struggles. This article offers helpful tips for achieving success with your challenged reader.
Homeschool Reading Assessments: How Do I Know If My Child is On Track?
What is the purpose of a reading assessment? Are homeschoolers required to conduct reading assessments? What does a reading assessment test? Find out where to find quality testing for your budding or experienced reader. You will also learn tips on how to help the struggling reader.
A Collection of Homeschool Reading Lists from Pre-K Through High School
It is always enjoyable to sit back in a comfy chair and spend the day reading a good book. Wait! Where do you find a good book for your child to read? This article directs you to five sites where you can find reading lists for every grade level from preschoolers through higher-level readers.
Type of Literature and Composition Curriculum for Homeschooled Students
Learning to write well involves a student completing writing lessons. A good writing program also includes a teacher who knows how to instruct. Discover courses that teach you how to help your student get the most out of his writing curriculum. Use this article as a guide to the best teaching resources available for achieving writing success.
First Grade Writing Curriculum for First Grade Students
The way you teach your early writer could affect how he or she approaches all future writing. This article discusses what your first grader needs to know about writing. Should you focus on handwriting skills or jump into teaching sentence structure and writing stories? Find out what your curriculum options are for your first grader.
Saxon Grammar and Writing for Homeschoolers: Grade 5-8
Some homeschooling families believe that Saxon provides one of the best and most comprehensive curriculum choices for teaching grammar and writing skills. Find out if the Saxon grammar and writing curriculum is best for your family's needs by reading this comprehensive review of the program.
Online Writing Classes & Resources for Homeschoolers
The internet can be your one-stop shop to homeschooling. Within this article, you will find out where you can find online resources for teaching writing. Some are free or offer a free trial period to make it easy for you to discover which one works best for you.
Tools to Help Your Child Succeed in a Homeschool Writing Course
Becoming fluent in writing is a highly desirable skill that is useful at the college level and throughout a professional lifetime. Higher level writing courses teach the student to dig deeper into his or her writing ability. This article explains how to use writing rubrics. You will also find out what is expected of the writing student in this style of course.
Resources to Teach Printing and Cursive in Homeschool
Is cursive important? Some mainstream teaching techniques are moving away from the importance of cursive. Discover how you can keep handwriting fun and exciting. The article offers tips such as: writing with shaving cream, pudding phonics, and using traditional resources. Learn helpful tips on teaching handwriting.
Want to Get Your Child Writing? Bookmaking Lesson Plan for Homeschool
Do you have a hands-on learner with a creative bent? Your child will have fun enhancing her writing skills as she creates her own book. This article offers several easy and affordable bookmaking ideas that you can use to enhance your child's writing skills.
Getting it Down: Helping Homeschoolers to Journal Their Ideas
Journal writing is one of the best ways to get your child writing. Getting thoughts out of your head and onto paper can release creativity and encourage your child to write more. In this article, you will learn practical ways to get your child penning his or her way to successful writing. This helpful tutorial may leave you inspired to pick up a journal and begin writing as well.
Finding Grammar Help in Homeschool
Why is writing with the proper grammar important? Find out more about incorrect punctuation and awkward sentence structure such as "Don't eat Grandma" and other common grammar mistakes. You'll learn where to find excellent resources to improve your child's writing skills. The information is broken down into easy-to-follow sections discussing grammar tips and resources for the elementary, middle and high school level.
Best Dictionary Resources for the Homeschooled Student
Do you prefer a Webster's, Collegiate or New World dictionary? The article offers tips on using research and study reference books such as a dictionary, a thesaurus, an encyclopedia and more. Find out which are best for your student's needs.
Writing Contests Available to Homeschool Students
Adding a touch of competition is an inspirational teaching tool for spurring on children to improve their writing skills. Some writing contests even offer valuable prizes such as a college scholarship. This article will help you locate some writing contests that are open to homeschool students.
References
The writer is an experienced homeschooling mother.