The Birth of Basal Readers: McGuffey Readers
Basal readers made their first appearance in the 1830s with the introduction of McGuffey readers. Some modern programs still use the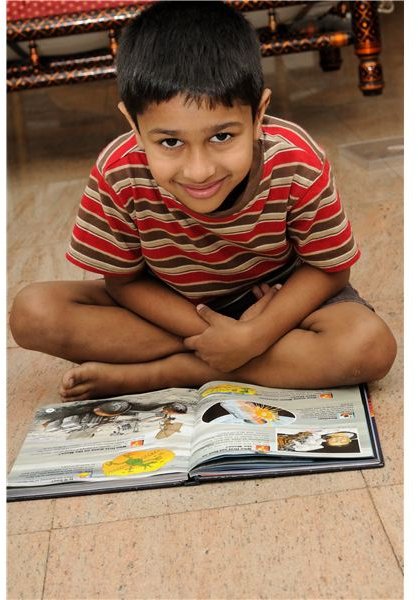 textbooks designed by William H. McGuffey, reprinted in modern bindings. Experts estimate sales from 1836 to 1960 at more than 120 million copies of the McGuffey readers. The books are still available in print, selling an estimated 30,000 copies per year to both school systems and homeschoolers.
The concept first introduced by McGuffey provided an organized, progressive program using phonetics, word repetition, slate work, and memorization. Children learned new words through reading memorable stories of natural interest to children. As their skills developed, old words were reinforced through stories with new words introduced gradually. Questions listed at the end of each story, suggestions for teachers to read aloud, and vocabulary words encouraged learning of both written words and the concepts the words expressed.
The Famous Dick and Jane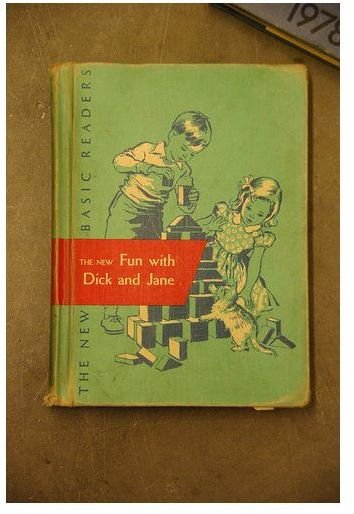 In the 1930s, Scott Foresman Publishing introduced the famous Dick and Jane readers. These books focused less on phonetics and more on the "look-say" approach. That is, children learned to read whole words by sight. While the approach differed from McGuffey readers by focusing on sight words over phonetics, the highly organized approach appealed to contemporary educators. Dick and Jane readers maintained the basal reader approach to organization, sequential lessons to build skills, and memorization.
With the Dick and Jane readers, the stories had more simple language and illustrations with which modern children easily identified. Additionally, the moralized and heavily religious stories common to McGuffey readers were absent from the Dick and Jane series. The writers, illustrators, and publisher sought to develop readers that would capture the attention and imagination of children. Illustrations and repetitive, rhythmic sentences helped children predict words. Additional lesson supplements reinforced word recognition through spelling, copy work and vocabulary.
Basal vs. Whole Language
Teachers and educational experts have argued the benefits and drawbacks of basal readers, whole language instruction, and using trade books since the 1970s. In the 1980s, the debate reached a pinnacle, with many public school systems converting to whole language instruction and phonetic approaches. Homeschoolers, on the other hand, have a multitude of choices for basal reader packages, whole language curriculums, and other reading programs.
While many public school systems moved to the whole language approach to teaching children to read, basal reading for homeschoolers grew in popularity. The highly structured and guided approach of basal reader programs, coupled with the use of sight words, appeals to parents who often have little professional training in teaching. A growing number of publishers offer both approaches, allowing parents to choose which method they prefer.
Homeschooling Programs
For parents who have never taught a child to read, basal reader programs provide a clear, systematic approach with readers, teacher editions, workbooks, and suggestions for extended lessons. Programs use the same rhythmic, repetitive language as traditional basal readers to help the child predict words based on pictures and past reading. A parent can devise their own basal reader homeschooling program, using nothing more than sight word books and reading aloud. A pre-packaged curriculum is not necessary, although new homeschoolers often prefer the guidance offered as their child's skills develop.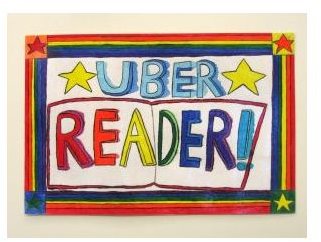 Reading aloud while the child views the book is the first step. Whether as part of a packaged curriculum or simply individual basal readers, parents read while the child observes the pictures and listens to the rhythm of sentences. As the child gains experience and exposure, they recognize words based on pictures and text structure. As they learn to recognize certain words and repeated sentence structures, their ability to recognize additional words grows. Building skills means readers increase in sentence complexity and vocabulary as the child's skills mature. Advanced readers rely less on pictures and more on the child's ability to decipher words based on the context of the sentence.
Choosing the Right Program
The hallmark of a basal reader is the ability for a child to predict words based on pictures, repetition, and rhythmic sentences. Basal readers are available as single books or a curriculum package based on reading level (known as graded or leveled readers.) Several publishers such as Pathway, Newmark Learning, and Candlepress print modern basal readers and reading programs designed to focus on building reading skills through child-friendly sight word methods.
The best basal readers, just as with whole language programs, are "just right" books that are neither too hard nor too easy. The only way to truly know the best approach for your child is to try what feels most comfortable and engages the child. Any program or approach that captures a child's attention and encourages a love of reading is a good program. Many publishers offer online reading assessments and other tests to help determine a child's reading level and abilities. These tools provide a wealth of information and suggestions for choosing the right reading program at the right level.
References
Rare Book Exhibitions, Dick and Jane Books
Images courtesy of stock.xchng http://www.sxc.hu/photo/394886 and flickr creative commons http://www.flickr.com/photos/bjornmeansbear/2915445462/