Starting the Year in Preschool: A Teacher Resource Guide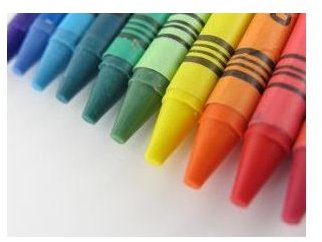 Beginning the school year can be very exciting for teachers and students. This is probably your students' first learning experience, so you need to be ready for anything.
The more organized you are the better. Set up your classroom so everything is labeled and has a place. Provide pictures that accompany each word so preschoolers can have a visual of what it is. Place photographs of the children on each individual cubby so they know where to place their items. Set class rules with your students the first day of school.
In addition to getting your classroom organized and setting rules, it's important to make the students feel comfortable. Establishing a routine right away allows the students to know what comes next for the rest of the school year. This will provide them with security when they know what to expect every day. Follow these tips and it will help your first few days run smoothly.
Starting the Year
Creating a positive environment from the first day of school will lead you to a year of success. Students are not the only ones who get nervous the first day. There are so many things to do from setting up your classroom to providing lesson plans and activities that will keep your preschoolers' attention. Here are a few tips to keep your students engaged:
Use technology where appropriate.
Provide group lessons & activities.
Limit lectures to small groups.
Let students stand during an activity.
Provide hands-on lessons.
Teachers always need inspiration and who better to get that from than your fellow educators. They always have the best suggestions on topics from classroom management to how to devise a yearlong curriculum. Use these resources to help you make your school year successful.
Lessons
Lesson plans are developed by teachers to guide students in their classroom instruction. Each lesson a teacher creates usually correlates with his or her educational philosophy and relates to the student's individual needs and interests. The purpose for creating lesson plans is for the teacher to have a guide to follow so they can give their students the best foundation for educational success.
Here are a few of the best lessons from Bright Hub's top educators. These lessons will give you guidance during the beginning of the school and throughout the year. Learn ideas for creating an environment in which your class will feel safe and loved.
Activities
Planning activities for back to school is a fun way to engage your students, while they will be developing critical learning skills in the process. Here are some skills the students will learn:
Hand-eye coordination
Fine motor skills
Imagination
Creativity
Language skills
Using activities to teach preschoolers will encourage cognitive development and help build important connections and language and social skills. All of these are important components in their development. When students are given hands-on activities they will be less distracted and more engaged in the lesson. Use these valuable resources below to help you plan activities your students will love.
Arts & Crafts
In this section of our guide you will find fun back to school arts and crafts activities. These projects are designed to be quick and require minimal classroom supplies.
Here are some of the crafts you will read about:
Paper nameplate craft
Classroom wall art
Birthday Reminders cake board
Bus collage
Autumn leaves are falling
Art projects are a fun way for students to learn while being creative. They develop their hand-eye coordination and use their fine motor skills while manipulating crafts. Art projects require basic oral directions and observation skills. These skills are important to reinforce in preschoolers because they will need these skills in all aspects of their education.
Preschoolers love to show off their work so make sure you take the time to display their projects around the room or in the hallway. A fun and unique way to display their work is by using wire coat hangers to hang their projects from the ceiling. Discover easy arts and crafts activities in the following articles.
Share Your Thoughts
The articles that have been included in this starting the year in preschool guide are written by experienced educators. Use this remarkable tool to help you during the first month of preschool or whenever you need some inspiration. Do you have a question or comment you would like to add? Please feel free to provide a suggestion or comment in the comment section below. We always love to hear from you.
References