Books, Games and Activities to Get to Know Your Preschool Children: Ideas for Back to School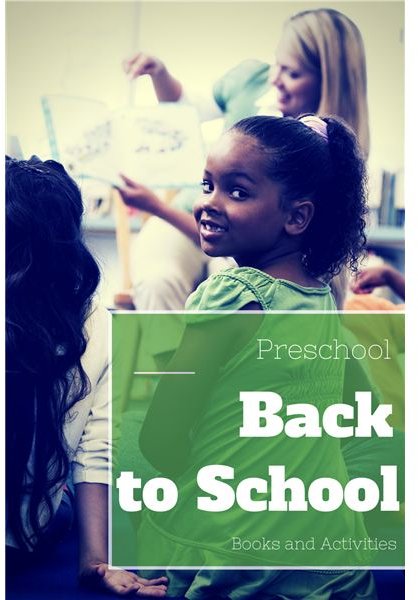 These activities include a game and graphing activity to get to know your preschool children. They are sure to help students get to know each other and feel less nervous about starting preschool.
Name Puzzles
Try this fun idea to help students learn to spell their names and later their friends' names. Write each student's name on a sentence strip or large, unlined index card. Give each student his name to decorate with crayons. Laminate the cards and then cut them apart letter by letter. Place each name puzzle into an envelope with the name written on it. The students can practice spelling their names by putting their puzzles together. Later in the year, you can put all of the puzzles into a center and let the students work each other's puzzles.
Book and Activities
Share these two great books with your preschoolers and follow up with fun projects.
Maisy Goes to Preschool by Lucy Cousins
This cute book shows students what to expect in a typical day of preschool. Maisy spends a day at preschool that includes snack time, painting, music, recess and even bathroom breaks. Share this book before going over your daily schedule with the class. Make a large chart with pictures of the things you will do each day and discuss it with the class. Display where everyone can see it and refer to it during the first weeks of school as everyone learns the schedule. Picture cards in a pocket chart work great too and then you can change your add things on the days when your schedule is a little different. Your students will feel more at ease when they know what to expect.
Wemberly Worried by Kevin Henkes
Kevin Henkes seems to know just how kids feel. Your preschool students will really be able to relate this story about Wemberly who seems to worry about everything, especially going to school. Read it and discuss what your students were worried about when they started school. Give each student a piece of paper and let them draw pictures of something they were worried about.
Who's in Our Class? Graph
This graphing activity will give students a head start at learning each other's names and faces. On the first day of school, take pictures of all of your students. Print the pictures and mount them on construction paper with enough of a border at the bottom to write the students' names under them.
Use the pictures to make graphs about the students. The first day that you make one, start with something easy such as boys and girls. Discuss the results and leave the graph displayed for a day or two before changing it.
Use the pictures for graphing activities all year long, but at the first of the year choose things to help your students get to know each other better. For instance, you will probably want to start with simple two column graphs. Try yes and no questions such as, "Do you have a dog?" or "Do you like chocolate?" Later, you can graph other things like eye color and number of people in your family.
Your class will have fun doing these activities as they start the new school year and you will also have fun getting to know your preschool children.