Preschoolers are at the age where they are learning about their place in the world. A great way to encourage this self-awareness in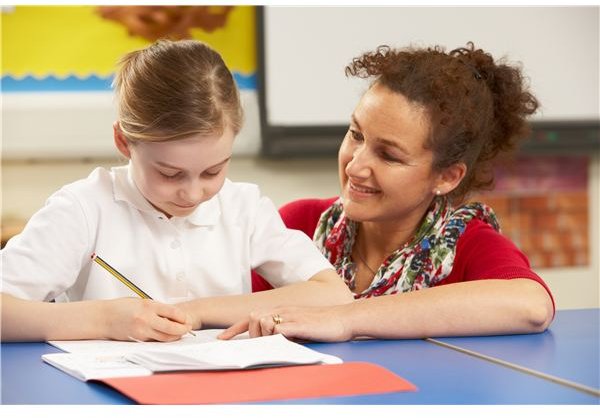 your kids, is with a cross-curriculum All About Me project. At the end of this unit, preschoolers will have created a scrapbook about themselves that they can share with others.
All About Me Bulletin Board – Before beginning the unit, ask parents to send in a baby and a current picture of their preschooler. Randomly place pictures on a bulletin board. Preschoolers, parents, and class visitors will have fun trying to match the pictures. Before placing pictures to the bulletin board, make copies and keep for scrapbook.
Math – Measure and record height and weight of each preschooler.
You can create all types of charts for this lesson – hair color, eye color, and number of siblings are a few ideas.
Writing – Write a story about their family.
Create a vital statistics page for their All About Me theme scrapbook. This is a good way for them to practice their address, phone number, parents' names, and birthday.
Create a bio page for their scrapbook. They can write about their favorite and least favorite things, best friends, pets, siblings, etc.
Careers/Community Helpers – Preschoolers can talk about what kind of work their parents do and what they want to be when they grow up.
Art – Draw, color or paint a picture of their family.
Create an illustration of what they want to be when they grow up.
Design and decorate the All About Me theme scrapbook cover and pages.
Geography – Send a survey home asking where parents, grandparents, and great-grandparents came from. Has the family lived in any other state? Display a map and identify each location with colored push pins.
Parent Project – At the beginning of this All About Me project, ask parents to write a short letter to their child. They could write about what their child was like as a baby, how much they have grown, what their first word was, or tell a funny or sweet story. Have them end with something special about their child. Make a copy of this letter for the scrapbook and return the original. Read these letters during circle time.
Take-home All About Me Scrapbook – Collect all pictures, surveys, vital statistics, bio pages,and letter from parents. Create a small scrapbook for each child to keep. Preschoolers and parents may appreciate a little note from you in the back of the book as well.