Preschool Birthday Theme: Six Ideas to Celebrate Birthdays in the Classroom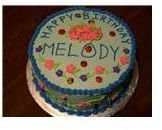 Planning
Celebrating birthdays in the classroom is a fun activity; however, do children really know what a birthday is all about? The passing of a year - discoveries, adventures, friendships, and growth - is a triumph to be celebrated among peers and loved ones. It's up to the child care provider to decide how birthdays will be handled in the classroom. He or she can choose to hold individual celebrations or combined recognitions of birthday children per month.
Use this preschool birthday theme as a guide. In planning, remember to include children with summer birthdays (who may not attend during the summer months) in your monthly celebration before school ends. Most preschools are in session year 'round so this issue may not arise.
Circle Time Discussions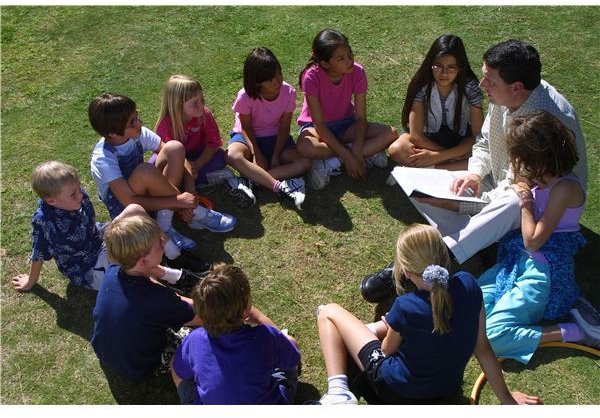 Teachers can talk to the children about birthday traditions, starting with how they celebrate their own birthday at home. Ask the preschoolers how they celebrate with their family and friends. Discuss growth and how the children have changed from year to year. Here are some questions to begin your discussion:
What is a birthday? How old are you? Do you know the month and day of your birthday?
Do you have a birthday cake? How many candles do you put on? What does each candle mean?
What special foods/activities do you have at your birthday celebration?
Are there things you can do now that you couldn't do when you were a baby?
What do you plan to do when you grow up? Can you do those things now?
Charts, Banners, and Crowns
Bulletin Board - Create a preschool birthday theme bulletin board for the classroom called Birthday Babies. For each child, take a sheet of colored construction paper and glue on a baby photo next to a current photo (ask parents to send pictures to you). Write the child's birthday date on the paper and place it on the bulletin board along with other symbolic pictures and cutouts about birthdays. During circle time, invite children to step up to the board and point to their pictures. Let them share thoughts about their birthday celebrations.
Growth Chart - Draw a large candle on cardboard. Make this a growth chart and record the height of each child. Display this on the wall.
Birthday Chart - Make a chart sectioned with the months of the year and invite children to place a sticker on the appropriate month that corresponds with their birthday. Use stickers where the child's name and birth date can be written on them.
Birthday Crown - Make a paper crown for the birthday child(ren) out of construction paper and decorate them with faux gems glued on, using the type found at craft stores. Preschool children love to wear crowns that make them feel special. Other party hats can be easily made for the rest of the class by rolling construction paper into a cone and stapled closed. Attach string or yarn to both sides for a chin strap.
Activities to Promote the Birthday Theme
Gift Wrap Collage - Provide an assortment of birthday gift wrapping paper along with ribbons and bows. These items may need to be cut down to size. Invite children to glue a variety of these materials to a sheet of construction paper. Label this artwork My Gift Wrap Collage.
Make a Cake - As a dramatic play idea, give children paper muffin cups, play dough, and a birthday candle. Challenge the children to make a birthday cup cake from the dough and insert the candle. Have a group sing-a-long using the traditional Happy Birthday song. It might be fun to sing it a few times and insert each child's name into the verse.
Make a preschool birthday theme part of the yearly curriculum. It's a wonderful way for children to discuss and bond with this memorable milestone.
Photo Credit: Tina Jessee www.flickr.com/photos/jessee-family/954107940/sizes/1/