A Resource Guide to Sixth Grade Lesson Plans: 36 Great Ideas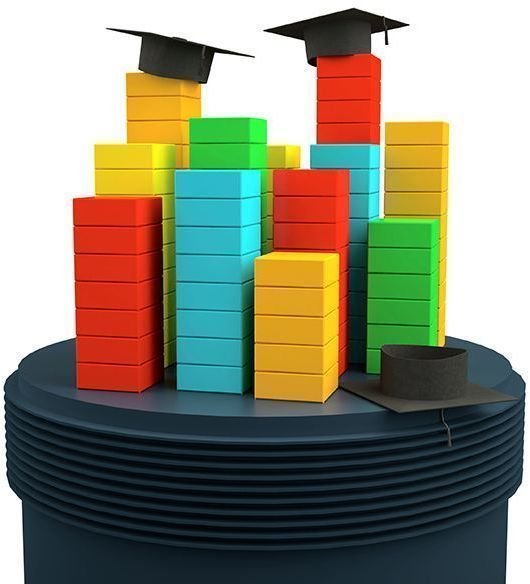 Sixth grade is a time when students are leaving their toys behind and preparing for the teenage years. The expectations teachers have of sixth graders are much higher than before. To meet your teaching objectives, we have gathered the best articles from experienced Bright Hub Education educators and compiled a guide to help you create the best curriculum for your students.
This resource provides you with a wide range of knowledge on lessons, activities, projects and books that go across the curriculum. Both you and your students will benefit from this guide.
You will learn about lessons and activities that encourage your students to participate more in the class. You will also find a variety of activities and lessons that provide your students with hands on experience. This guide is organized into categories for easy access: English, Science, Math, History and Helpful Teacher Resources.
Ideas for English
Expectations of students in sixth grade English are high. English teachers tend to focus strongly on this subject because reading and writing is important for success in all subjects and throughout the student's educational career. Here are important lessons and activities for grammar, story elements, reading and writing.
Use the following tips to keep your student's attention during instruction:
Create group learning activities
Make eye contact while giving lectures
incorporate technology to increase student interest
By using these key strategies you maintain your students' attention, and they stay focused and ready to learn. Use these ideas to help create English lessons that will engage your students and keep them on-task.
Science Lesson Plans & Projects
Projects and experiments are a huge component of sixth grade science. Students are expected to learn how to keep records, record data, describe and compare their findings, and observe materials and processes. All of these components will have students using their critical thinking skills and allow them to gain hands-on experience while learning essential science concepts.
Learn tips, techniques, lessons and projects to teach your sixth grade science class:
Teaching Math
By the time they reach sixth grade, students should have all the basic math foundations down and be ready to dive into harder concepts. Many schools begin to cover basic algebra so by the time the students reach seventh and eighth grade they will be ready for the real deal.
Some of the concepts and skills sixth graders learn in math are:
Understanding the number system
Statistics and probability
Geometry
Writing and solving equations
Measurement
Proportional relationships
Pre-algebra
All of these concepts vary by location and school but are a standard in sixth grade math skills. If you're looking to find activities, lessons and projects about basic algebra, probability, graphs, measurement and much more, these resources will help you. Use these ideas to help you make your math class a fun learning experience.
Discovering History
Students will be learning about the ancient world and various civilizations. Although there are a few expectations, most schools follow the same guidelines. We'll provide you with exceptional ideas and lessons about ancient Egypt, Rome and Greece, China and Western civilizations.
Some key concepts and skills your students will be learning are:
Aspects of culture and history
Awareness of self and others
Civic awareness
Value of the common good
How to improve lives and lives in society
Social studies instruction is intended for students to learn about the world and help them develop civic competence. Learning about the history and geography of the world around them helps them make informed decisions for the future.
Use these ideas to help form a fun social studies unit for your sixth grade students:
Electives
Art and music education are usually the first classes to get cut when there is a budget crisis. So, why is it important to keep these classes? Music and art help students be creative. Studies have shown that these classes give students the confidence they need to be successful in the world. It is essential that these programs stay funded and remain part of the students' curriculum.
Here are a few ideas to help your sixth graders use their creativity, imaginations and talent:
Helpful Teacher Tips and Resources
For some schools sixth grade is the beginning of middle school. This is a time when students are prone to peer pressure and bullying. To help protect your students from any bullying in their classroom, it's best to provide them with activities and a lot of information on the subject.
This section below contains helpful resources for sixth grade teachers:
Share Your Thoughts and Experiences
Did you try any of these lesson plans? We would love to hear how they worked out for you. Leave a comment on any of the above articles or this guide to start a discussion.
References