Simile Poems Sixth Grade Teachers will Love to Teach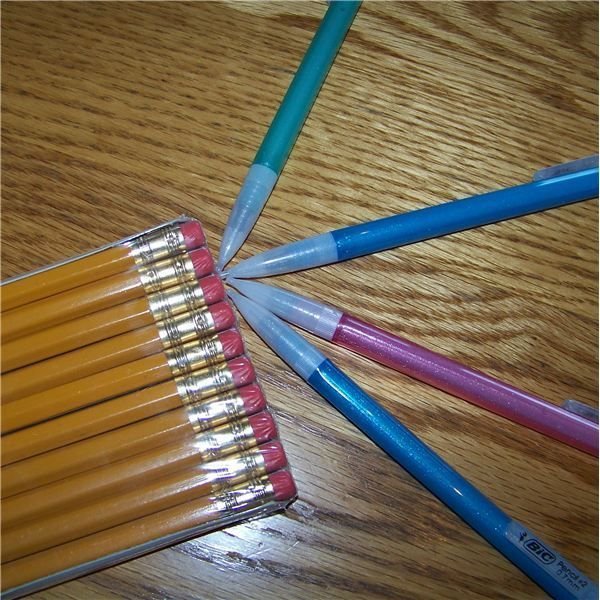 Teaching Similes
Teaching simile poems to sixth grade students can be fun. In addition, many achievement tests ask students to identify or explain similes.
It is great if this simile lesson is part of a larger unit on poetry techniques or devices. The simile is just one poetry element that sixth grade students need to learn.
Simile Identification Lesson Steps
**
Materials needed: a large selection of poetry books (each student should be able to have one), notebook paper, and a pencil
Step 1: Teach or review what the definition of a simile.
Definition review: A simile is a comparison of two things using like or as.
Step 2: Share some easy examples with the students.
Examples:
The puppy wiggled like a worm.
A puppy and worm are compared by the way they move.
The lake was as clear as glass.
The lake and glass are compared by the clearness.
Step 3: Have students select a poetry book from a grouping of books set up in the classroom. A list of poetry books is included in this lesson.
To find poetry to share with students without purchasing a large group of books, you can use poems that can be found in the Public Domain or poems where the author died at least 100 years ago. However, the language is sometimes difficult for students.
For example, the poem "Oh, My Love is Like a Red, Red Rose" written by Robert Burns is one such poem. The following two lines from Burn's poem are an example of a simile:
My love is like the melody
That's sweetly played in tune.
Love is compared to a beautiful song that is played perfectly.
Step 4: Once each student has found a book, he or she needs to select a poem that has a simile in it.
Step 5: On notebook paper, each student needs to write the following:
Title of poem
Author
Simile
Explanation of what the simile means
Step 6: The students need to use their poem to write down information for the poem. If there is time, students can find another poem and identify and explain another poem.
Once sixth grade students have mastered identifying similes in poetry of their choosing, they should be able to identify them in poetry on achievement tests.
List of Poetry Books for 6th Grade
When teaching similes, it is great to have a large grouping of poetry books available for students to peruse and look to as models. The following books are in many middle school and elementary libraries and can add to the simile lesson. This list has a variety of topics and types of poems.
Many of these poetry books are ones that my students keep picking up year after year. However, this is just the beginning to the great poetry books that are available for sixth grade students.
Good Sports : Rhymes about Running, Jumping, Throwing, and More 1st ed.
Prelutsky, Jack.
New York : Knopf, c2007.
Runny Babbit : A Billy Sook 1st ed.
Silverstein, Shel.
[New York] : HarperCollins, c2005
Once Upon Ice and Other Frozen Poems 1st ed.
Yolen, Jane.
Honsedale, Pa. : Wordsong, 1997.
A Kick in the Head : An Everyday Guide to Poetic Forms 1st ed.
Janeczko, Paul B.
Cambridge, MA : Candlewick Press, 2005.
William Carlos Williams
Williams, William Carlos, 1883-1963.
New York : Sterling, c2004.
If I Were in Charge the Rules Would Be Different 1st ed.
Proimos, James.
New York : Scholastic Press, 2002.
Swimming Upstream : Middle School Poems
George, Kristine O'Connell.
New York : Clarion Books, c2002.
A Light in the Attic
Silverstein, Shel.
New York : HarperCollins, c1981.
Edward Lear
Lear, Edward, 1812-1888.
New York : Sterling Pub., c2001.
Way to Go! : Sports Poems 1st ed.
Morrison, Lillian.
Honesdale, Pa. : Wordsong/Boyds Mills Press, 2001.
Dirty Laundry Pile : Poems in Different Voices 1st ed.
Janeczko, Paul B.
[New York] : HarperCollins, c2001.
The Best Poems Ever : A Collection of Poetry's Greatest Voices
Mesmer, Edric S.
New York : Scholastic, c2001.
The Raven and Other Poems
Poe, Edgar Allan, 1809-1849.
New York : Scholastic Inc., c2000.
It's Raining Pigs & Noodles : Poems 1st ed.
Prelutsky, Jack.
New York : Greenwillow Books, c2000.
That Sweet Diamond : Baseball Poems 1st ed.
Janeczko, Paul B.
New York : Atheneum Books for Young Readers, c1998.
Walking on the Boundaries of Change : Poems of Transition 1st ed.
Holbrook, Sara.
Honesdale, Pa. : Boyds Mills Press, 1998.
Robert Frost
Frost, Robert, 1874-1963.
New York : Sterling, c1994.
Extra Innings : Baseball Poems 1st ed.
Hopkins, Lee Bennett.
San Diego : Harcourt Brace Jovanovich, Publishers, c1993.
If I Were in Charge of the World and Other Worries : Poems for Children and Their Parents 1st ed.
Viorst, Judith.
New York : Atheneum, 1981.
Where the Sidewalk Ends / The Poems & Drawings of Shel Silverstein
Silverstein, Shel.
New York : HarperCollins, c1974.
References/resources:
A Simile and Metaphor Sample Lesson Plan for Teaching Similes and Metaphors, https://volweb.utk.edu/Schools/bedford/harrisms/2poe.htm
Similes Background and Activities, https://www.brainpopjr.com/readingandwriting/sentence/similes/grownups.weml
Photo credit: Kellie Hayden