Tips for Motivating Middle School Writers with Creative Ideas & Games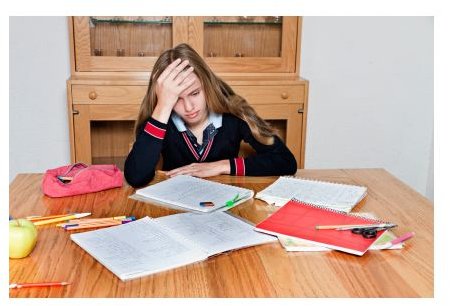 The Challenge
According to the National Council of Teachers of English and the International Reading Association, middle school students (grades 6-8) have quite a few writing tasks to master. The NCTE/IRA Standards for the English Language Arts include effective written communication for a range of audiences and purposes, consistently correct application of spelling, grammar and mechanics concepts, and solid grasp of the nuances of language such as figurative speech, variation among genre and language structure.
In short, they are to be developing the ability to harness language to their own purposes including demonstration of knowledge, persuasion, entertainment, critique and learning. The lessons from the elementary grades give way to application exercises. The teacher's job becomes one of guide and provider of encouragement as well as grammar policeman. The best young writers are the motivated ones, so teachers need to develop a bag of tricks that will further the educational standards in ways that young students find challenging and fun.
Practicing with Game Activities
Students must have good command of written language in order to apply their writing skills at the level expected in secondary school. Games that review basic skills, such as spelling, vocabulary, grammar and figurative speech serve most students very well as they transition between school-assignment writer and author.
Bluff is a vocabulary game that appeals to students in this age group. Generate a vocabulary list containing unusual words that are beyond most of the students' knowledge. For each word, create one card with the word and its correct definition and three other cards that list the word and say "BLUFF!" on them. Divide the group into two teams. Give cards to one team and have those team members each give their definition. One will be real and the others phony. The opposing team must try to choose the correct definition.
Encourage students to proofread text by creating pieces with intentional errors embedded in them. Award "detective points" to students who find and correct the errors.
Try some Limerick Cut-Ups. Locate a number of limericks and write each line on a separate card. Mix the cards up and challenge the players to reassemble the limerick lines in the proper order.
Get Creative with Writing Assignments
Dress up writing assignments with unusual topics, changes to the audience, and creative genres.
Instead of a standard book report, allow students to create a newspaper that represents the story and all of its elements.
Choose an inanimate object and have students write a story from the item's perspective.
Assign writers to create a persuasive piece that defends the opposite position from what they truly believe.
Write letters to the editor (real or imaginary) that take a stand on an important issue.
Hold writing contests in various forms, ranging from writing rate increases (words per minute) to creativity challenges.
Create children's books, picture books or ABC books about science or social studies topics.
Explore various types of poetry and other less common writing genres, such as riddles.
Practice Makes Perfect
Experienced teachers know that the best way to practice writing skills is to actually write. All of the teaching in the world about mechanics or spelling won't help a student apply the learning as much as simply putting pencil to paper regularly will. Make writing a part of every class as often as possible. Try free writing, where students write without stopping for increasing amounts of time, and journaling, where students respond to prompts or write on specific subjects. Whatever form it takes, working with words will help students become proficient and motivated in their writing.
References