Using Art Activities to Improve Fine Motor Skills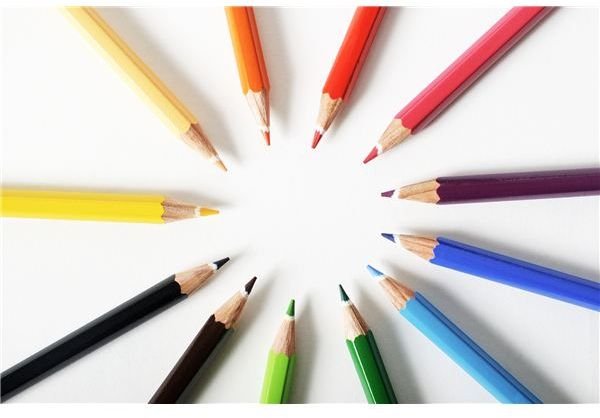 Why Practice Fine Motor Skills?
The development of fine motor skills helps children function in their daily lives. From buttoning a shirt to writing note, people use these
skills at home, school and work. Children need opportunities to practice these, just as they would their spelling words or multiplication tables. Arts and crafts are fun and easy way to practice fine motor skills. Here are some specific ideas for you to incorporate into your classroom.
Art Activities
Students who lack sufficient development of fine motor skills can benefit from art activities. The art teacher and special education teacher can use special education team teaching to focus students on their fine motor skills practice. Here are a few art activities to get students enthused–and they won't even realize they're developing skills:
Tracing: Students can use tracing paper or even dot-to-dot pictures to practice their fine motor skills. Using a pencil to trace lines or to connect dots helps students develop muscles in their fingers and their hand and eye coordination. When students are finished connecting dots, they can use a fine tip marker to trace the pencil lines. Choose pictures with small areas to color. Ask students to use crayons, colored pencils or even fine-tip markers to color neatly in the lines.

Another one of the fun activities to improve fine motor skills is creating clay sculptures. This activity is usually one of students' favorites. Students can make clay animals, bowls, pots or anything else they can think of. Molding and sculpting the clay helps develop fine motor skills. So does painting or glazing it afterwards.

Using different-sized crayons, pencils, markers, pastels, paintbrushes, chalks and sculpting tools allows students to manipulate objects, use them to create art, and work on their fine motor skills all at the same time.
Craft Activities
Craft activities will also improve fine motor skills. Some of those listed below require special materials, and so you may want to order materials at the beginning of the year with your classroom money. You can also ask parents to donate some of the materials. It is important to give students plenty of opportunities to engage in activities to improve fine motor skills without going over your budget.
Here are a few ideas:
Bead necklaces and bracelets: Students of all ages like to make bead necklaces and bracelets with beads and string. Making this jewelry is great fine motor skills practice, especially since students will need to manipulate and string the beads.

Melty beads are also popular with elementary students. Students use a type of peg board to make bead designs and shapes. Then teachers use an iron to melt the beads together. You can turn these into magnets, photo frames and other creative projects. Melty beads are available from many craft supply stores and can also be found online. You can also enlist the aid of room parents to help with the ironing.

Students will get plenty of practice with fine motor skills when they are using any type of needle and thread to create a craft project. Easy student projects include pillows, holiday ornaments and even aprons.
Be creative when coming up with activities to improve fine motor skills. Anything from practical, daily use, such as zipping a zipper to more creative uses like drawing a picture with a marker is helpful. Children won't even know they're practicing!
References