A Guide to Playgroup Crafts for Every Occasion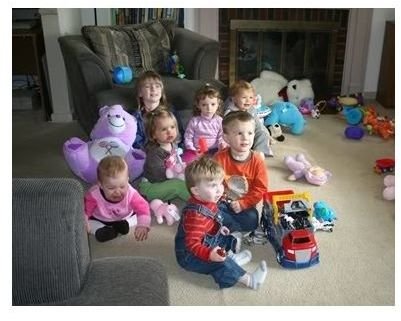 Sneak in a bit of learning as you get your students engaged in their crafts, by choosing a particular themed activity each occasion your group meets.
In this guide to playgroup crafts we have divided up our crafty activities according to what you want to concentrate on each time. We begin with some basics like making sure everyone is comfortable in their surroundings, and then looking at friendship and manners. From here we move on to "Brilliant Bodies," looking at how bodies work and how little ones can best look after them. We haven't forgotten the wider world, either, as we look at crafts inspired from around the globe, and of course we would never forget animal crafts – always a favorite. Food plays an important role in children's lives so we address that too, and also incorporate some learning about the seasons as well as holiday crafts.
Let the Fun Begin - Get Off on the Right Foot
Starting out with a playgroup activity can sometimes be daunting for both you and the young children – no one really knows what they are meant to be doing. So our first article here looks at how to start out right with any playgroup activity to make sure it goes without a hitch. Teaching preschool children manners is an absolute must, and emphasizing this message with crafts means they are more likely to remember. A playgroup setting is also likely to be the first place the children are socializing with other children to any great degree, so we take in some friendship crafts too.
Those Brilliant Little Bodies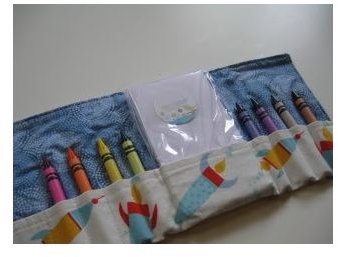 Preschoolers are just beginning to realize how brilliant their bodies are, and what they can achieve. Even though they haven't had their teeth for that long, for example, they know that brushing twice a day is part of their daily routine. In this section we have included two dental activities (one specifically looking at brushing), as well as general body matters like what each body part is called and learning about the five senses through crafts as well.
Discovering the World Around Us
No matter where you are in the world, children always find a volcano fascinating. Making your own volcano is something they will definitely need help with, but is not beyond the means of a preschooler especially if many items are premade for them. Learning about the world at large is always a good idea at an early age, as the sights are so much different seen from their own little eyes. We've included multicultural crafts, as well as specific crafts on Africa and China.
Food & Drink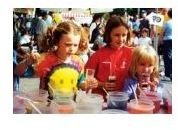 Incorporate crafts with a food theme and you are on to a sure-fire winner. You can use food crafts in your playgroup to teach the little guys about the importance of healthy eating, and introduce the food pyramid, or you can get messy with fun crafts involving food. The jellybean crafts are always a hit, as they try to sneak the odd one into their mouths when they think no one is watching – it pays to overbuy, but is still a relatively cheap craft idea.
Animal World
Nowhere is crafting more popular than when young children are looking at the animal kingdom. There is so much room for creativity here, that we probably could put together a guide just on animal crafts, but here is a good selection that are highly suitable for playgroups. Remember you can always take some of these ideas but change the animal to suit your needs – crocodiles can be made into dinosaurs without too much bother, and polar bears into grizzly bears for example. Our snake crafts even slither in some math patterns too.
Seasons, Holidays & Celebrations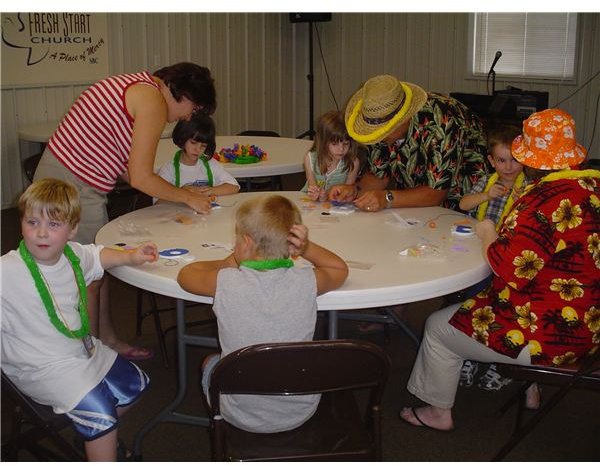 Whether you want to help your playgroup make something nice for a holiday to take home to mom, or you just want to do something reflective of the current season, there are lots of great ideas here. We take a look at crafts for each of the four seasons as well as some easy crafts to celebrate the Fourth of July.
Let us know how you get on with these crafts, or if there's an important area you think we've missed out of our guide by leaving a comment below.
References