Flower Crown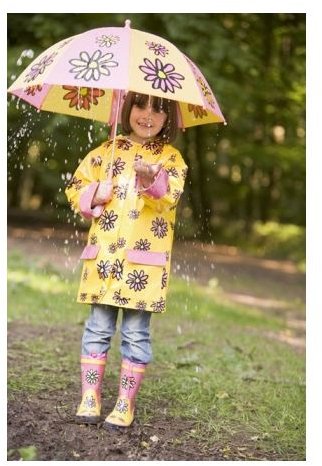 This simple craft makes a great spring costume as well. Give students various colors of tissue paper to crumple up and glue to the tops of Popsicle sticks to make multi-colored flowers. After the flowers have dried, provide them with green strips of construction paper, several inches thick, and have them glue the flowers to the construction paper. Then wrap the construction paper around their heads to make a flower crown for spring. Staple or glue the two sides of the crown together.
More complex variations of this craft:
The children the paint the Popsicle sticks green first, since they will be the stems of the flowers.
You can have students add glitter to the flowers to make them sparkle before adding them to the crown.
Butterfly Craft
Cut out shapes of butterfly wings and give two to each child. Give them each a strip of paper to place in the center of the butterfly wings, as the butterfly's body. Help them glue the wings to the body and let dry. (You can also do this preparation beforehand).
Provide children with appropriate art supplies, such as pompoms, glitter, large buttons, pieces of yarn and stickers and encourage them to decorate their spring butterflies. You can also show them how to draw smiles on the butterflies' faces.
If they'd like, they can use a hole punch to make a hole in the tails of their butterflies, thread a piece of yarn through the hole and hang their butterflies from the ceiling, the top of a bulletin board, or another high area. Alternatively, you can try one of these other butterfly crafts for preschoolers.
Finger Painting Springtime
Do your preschoolers love to finger paint? If so, this craft is the perfect way for them to welcome spring. Show them how to smear green paint over the bottom section of a piece of paper with their fingers. Have them wash their fingers and encourage them to dip each finger into a different color of paint and press them to the paper, several inches above where the green area ends.
After the paint dries, have them draw a line with a pen or marker to attach the colored dots to the green bottom, and your preschoolers will have a beautiful spring picture of grass and flowers to greet the new season.
What I Love About Spring
For this group craft for spring, give each child a piece of paper. Encourage the kids to draw their favorite things about spring. If you'd like, you can brainstorm different words and phrases that have to do with spring before they start drawing, such as "flowers," "green leaves," "butterflies," "warm weather," "no coats" or "rainy days."
Have each child dictate a short sentence describing what they have drawn and write the sentence beneath the picture. Collect the pictures and punch several holes down the sides. Make them into a class book about spring by adding a cover and binding them with loops of yarn.
Choose a simple spring craft for preschool from this article and help students welcome in the new season with joy and appreciation of its beauty.