Two Winter-Themed Preschool Crafts: Winter Collage & Make a Snowman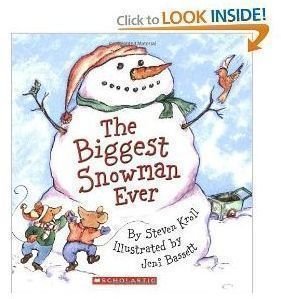 Warm Up to Winter
As the weather gets colder, a winter theme is a perfect idea for a preschool unit. Children will have fun learning about snow, snowmen and winter activities. Add a fun art component to your unit with these preschool crafts for a winter theme.
A Winter Picture
Preschoolers will enjoy making this fun winter collage using sponges and paint.
Materials
Sponges cut into winter shapes like boots, pine trees, snowflakes, mittens and stars
White tempera paint
Small bowls or pie pans
Dark blue construction paper
Procedure
Tell the class that they are going to make their own winter pictures. Show them the different sponge shapes and talk about what each one is. Then give each table a set of sponges and some white tempera paint poured into a shallow bowl or an aluminum pie pan. Give each child a piece of blue construction paper and show them how to dip the sponges in the paint and print the winter shapes onto the paper. Tell them they can use the different shapes to make their own winter designs.
You can also just set one table for this project and pull a few students at a time to make their winter pictures, while the others are working on something else.
Extend
Give the students white paper and several color paints to work with. Have them use the sponges to make patterns on their papers.
A Snowman Craft
These cute snowmen will make a great winter display on your bulletin board.
Materials
A book about a snowman

Large sheet of blue construction paper, one per child

Three white circle, small, medium and large, one set per child

Cotton balls

Buttons, small pieces of fabric or ribbon, wiggly eyes and other materials for decorating the snowmen

Glue
Prior knowledge
Make this snowman after reading a snowman book like Snowballs by Lois Ehlert or The Biggest Snowman Ever by Steven Kroll.
Procedure
Show the class an example of the finished snowman craft. Then give each student a sheet of blue paper and one set of white circles. Hold up one of the circles and ask what shape it is. Then ask them to find the biggest circle and show them how to glue it to the bottom of the paper. Then do the same with the medium and small circles to make a snowman shape.
Next give the students cotton balls to fill in their snowman shapes. To work on fine motor skills, you can put the cotton balls in a bowl and have the students take them out with small plastic tongs and then glue them onto the snowmen. Once the snowmen are filled in with the cotton balls, let the students decorate them with buttons, wiggly eyes and small scraps of fabric, ribbon or paper. They can add faces, hats, scarves, etc to make the snowmen their own.
Extend
For a math activity about shapes have the students make another snowman. Give them circles for the bodies and a variety of other shapes like triangles, rectangles and smaller circles to use for the faces. Go over each shape and when they are finished have them tell the different shapes they used.
These preschool crafts for a winter theme are sure to be a hit with your students. For more winter fun try these other crafts and activities.
This post is part of the series: All About Winter: Ideas for Preschool Students
Here is everything you need for a preschool winter theme. You'll find ideas for winter crafts, centers and literacy activities.