Let it Snow! 15 Fun Winter-Themed Preschool Activities and Crafts for Hands-On Learning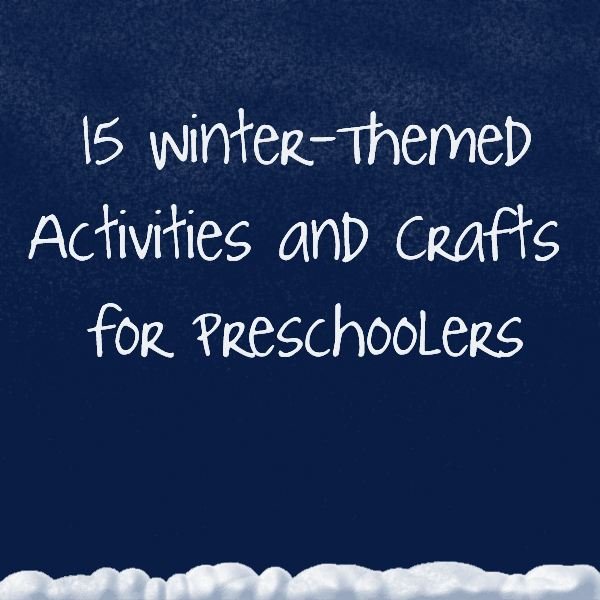 Projects and activities related to the seasons are ideal teaching tools because "they keep kids engaged and clearly explain natural phenomenon, such as weather and seasons. When kids actively participate in learning, they retain knowledge longer and become inspired to study more."1
These lesson plans are as fun to learn about as they are to teach. You can go all out and decorate your classroom to match the different activities, or you can choose one central winter theme and plan the activities around it. The possibilities are endless!
It doesn't matter if you live in a warm climate or one that's cold: If you teach about winter and snow, the kids will love it. Enjoy making a snowman banana treat, or play a game. Try Jack Frost (like hot potato), or collaborate on a class-written winter tale.
Winter Crafts: Animals and Hibernation
It's always fun to learn about animals, but even more interesting to find out what they do during the cold, winter months. Various classroom activities allow preschoolers to understand hibernation: Why do some animals sleep in caves during the winter? They can also create their own book on hibernation, where the students can draw pictures of their favorite animals sleeping.
A lesson or two about winter clothing is typically in order when the temperature drops and the snow begins to fall. Activities can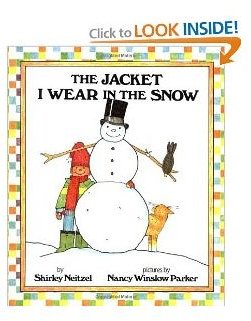 include playing dress up with various pieces of seasonal clothing and reading The Jacket I Wear in the Snow by Shirley Neitzel. The youngsters can also learn to "sew" a pair of mittens made of construction paper.
Preschool Lessons About the Winter Olympics
There is so much preschoolers can do with a Winter Olympics theme! Activities and crafts for this winter theme include learning about the flags of the more than 80 participating countries and even creating an edible "Olympic torch" out of a sugar ice cream cone. Your students can also have their own Winter Olympics by playing a variety of outdoor, snow-related games.
Art projects on winter aren't boring. To bide their time in the classroom during the cold and snowy weather, preschoolers can create a snowman out of old compact discs, make a snowflake mobile or even make a winter wonderland diorama in an old shoebox. Bring in some cotton balls and have the children glue them to a hand-drawn winter scene for that special 3D look.
Everyone knows preschoolers love penguins especially when they are part of the study of winter. Learn how to make cute penguins out felt pieces or out of construction paper and cotton balls. They can also create a 3D penguin out of modeling clay complete with googly eyes.
Making a Winter Book with Preschoolers
Help your preschoolers create lasting memories with their very own winter books. They can fill them with their favorite things: indoor and outdoor activities, things to wear and favorite winter holiday. The children can create their own illustrations as well.
These two crafts are simple enough for even the youngest of preschoolers to complete. They can create winter scenes with sponges and paints or build snowmen with paper circles and cotton balls. Both of these activities are great to help foster fine motor skills and creativity.
Let It Snow: Preschool Art Projects on Winter Days
When it's too cold or blustery outside to play, let your preschoolers spend some time indoors creating an array of crafts. They can create Popsicle stick snowflakes, decorated with glitter, or let them loose with shaving cream and a table top; watch what they can make! Finally, the youngsters can create a snow globe with their favorite winter scene.
Preschool Lessons About Snowflakes
While there is so much to learn about winter, most of it begins with a single snowflake. There's the science connection and the craft connection. There's also the book connection: Millions of Snowflakes illustrates the beauty of snowflakes.
Ezra Jack Keats' classic children's book The Snowy Day is the basis for several preschool activities. Have a snowball fight with cotton balls or create a snowball from yarn and glue. A demonstration in science skills, such as watching snow melt, is also a great way to learn about this season.
These snowman games are for indoor play, but have the look and feel of being outdoors. Instead of pinning a tail on a donkey, youngsters can place a carrot on a snowman with this easy-to-craft game. The preschoolers can even work on putting together a homemade snowman puzzle or play dress-up with Frosty drawn on a poster board. Kids will have fun choosing what paper clothes he will wear today.
Winter is the perfect time to teach young ones about ice. They can learn how water become ice in cold temperatures and how it transforms back into water when it warms up. A tasty and fun activity to go with this lesson is making homemade ice cream. It is easier than you think!
Preschool Lesson Plans on Snow
Winter-themed lesson plans include activities about snow. For a music and movement class, let the children pretend they are outside doing the fun things they normally do such as sledding, making snow angels or walking through the deep snow. At the end of the day, the children can draw a picture of their favorite snow activity.
Easy Pre-K Winter Science Projects
Science is one of those subjects kids really get excited about learning. During the winter, teach them why it's windy in cold weather, as well as why the snow melts when the sun is shining. Another great activity is taking a winter walk. What do they see? How does it feel?
Even preschoolers in the warmest climates want to learn and experience winter. Many of these activities not only give them a glimpse of the wintry season, but a taste too. Don't wait too long. Starting planning some winter lessons now.
References