Experienced teachers with preschool and ice activity themes know the best way to help children learn is by introducing fun and unique concepts to them in creative ways. The fact that ice turns into water and water turns into steam fascinates preschoolers. The slippery quality of ice and what makes it fun and dangerous also interests them. There are many types of crafts, activities, and demonstrations designed to help preschoolers understand basic information about ice while having fun at the same time. The preschool ice theme works great in January and February, when there's still snow on the ground but the craziness of the holiday season has ended.
Changing Physical States Demonstration
One of the most important pieces of information about ice is that it can change physical state to become water and visa versa. Start this preschool and ice activity demonstration by filling up an ice cube tray with water in front of the class. Then, put the tray in the freezer. If you don't have an hour to wait, make sure you already have a prepared ice tray waiting in the freezer and explain that the process actually takes more time. Remove the ice and set it in a pot. Ask the children what they think will happen if you heat the ice on the stove. Then, turn on the burner and melt the ice into water. Keep the heat on and ask the children what they think will happen if you keep heating the water. Once they begin seeing steam, ask them what it looks like and explain that the water vapor came from the same water that made the ice.
Ice Painting
Preschool students love to use their imaginations to create art projects. You can make beautiful watercolor pictures by painting with frozen paint. Fill small paper Dixie cups about half full with various colors and place a Popsicle stick in each. Then, freeze them for a couple of hours. Give each child lipped cookie sheets lined in heavy paper. Then, once the paint freezes, take them out of the freezer and dip the bottoms of the Dixie cups in warm water. This not only helps release the paint from the cups, it also starts melting the paint slightly so that it makes awesome designs when the children paint their papers with them.
Homemade Ice Cream Activity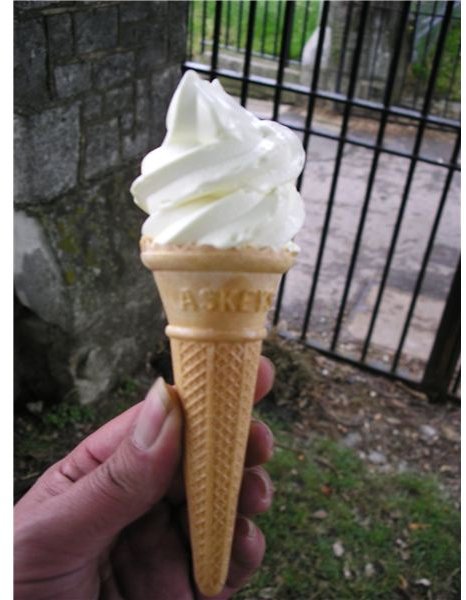 What better snack to eat during a preschool ice theme than ice cream. Children can make their own treat and watch the liquid freeze into a solid right before their eyes. Begin with a pint sized freezer bag and add a half cup of milk, one tablespoon of sugar, and a quarter teaspoon of vanilla. This serves two or three children. Then, take a gallon freezer bag and fill it half full of ice and top it off with about six tablespoons of rock salt. Place the sealed pint sized bag into the gallon bag and seal it shut. Let the preschool children take turns shaking the concoction. After about four minutes, the ice cream begins to freeze.
Ice is a perfect science theme for preschool students. It is interesting, fun, and can be used to create wonderful craft projects. If you're looking for some activities to incorporate with the winter season, ice is a great place to start.
Image Credit:
Pickle at Morguefile.com