Thrilling Halloween Lesson Plans and Ideas That Will Give Your Students a Treat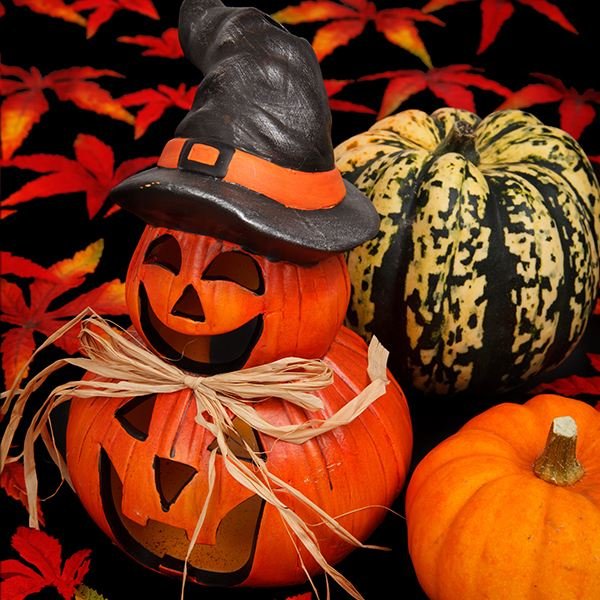 Trick or Treat? No…It's Learning!
Halloween is arriving soon and while we are getting our costumes ready and decorations hung, we as teachers are also thinking about all of the fun and thrilling ways to integrate this holiday into our daily lesson plans.
Fear not! This index of Halloween lesson ideas and activities for all age levels will put your mind at ease while focusing on areas of the curriculum that you thought could never be covered via this topic of terror. Get ready to invite some fright into your lessons that will get your students howling with excitement.
Language Arts
Halloween is the perfect time to focus on literary connections in order to reinforce reading skills, writing skills and listening skills. Poetry is a unique way of expressing emotion and demonstrating concepts of imagery, tone and mood. Writing scary poems can offer a chance for students to express their feelings and portray their inner emotions and creativity through writing. Halloween humor and loveable characters found in some of the stories below can help to encourage reading comprehension and gain an appreciation for literature.
These lessons and activities range from kindergarten to high school and can help you teach about story and poetry elements in an eerie and exciting way.
Math
Incorporate math activities into your lessons to create a spooktacular learning environment for your students. Through the use of bar graphs, patterning, counting, measuring weight, fractions and probability, students will develop a better sense of basic and slightly advanced mathematical concepts. In these activities, you will find using Halloween items such as candy, pumpkins, haunted houses and cupcakes, students will have fun learning math in a new way!
Arts and Crafts
Halloween is an excellent time to reinforce lessons through making crafts and completing art projects. Here you will find ideas for making spiders through paper mache, pastels, paper plates and paint. Handprints make great little creepy spiders! You can also get the creative juices flowing by making cute and decorative Halloween bags for candy collecting. Also included are some ideas for making printable coloring sheets to accompany your Halloween activities in the classroom. Halloween and art go hand in hand!
Music
Singing and dancing brings learning to life with the help of some spooky sound effects and bone-chilling musical stories. Here you will find an array of musical songs, rhymes and lyrics to reinforce musical concepts in the classroom while integrating the curriculum. Worksheets are also available and a list of short story books will set the mood for a cryptic educational experience complete with instruments and fun! Included are songs such as the "Spookley the Square Pumpkin Song," "Skin and Bones," "There Once Was a Witch," "I'm a Little Pumpkin," "Five Little Witches" and more!
Themed Lessons and Activities
Here you will find a variety of lessons and ideas based on Halloween themes. Ideas range from the preschool level to the upper elementary grades. Themes include monsters, bats, spiders and mummies. Now those are some scary creatures!
Also included are some great tips for Halloween bulletin boards involving pumpkins and scarecrows. The crafts can be adapted to suit students in kindergarten through second grade.
ESL and Special Education
Here are a few lessons to suit the needs of ESL learners as well as for special needs students who struggle with reading comprehension. For ESL students, Halloween offers a plethora of descriptive vocabulary and encourages telling and writing creative stories in the English language. For students with special needs, a modified reading lesson is provided that uses storyboards and cluster maps to help better understand the context of the story, "The Haunted House." This lesson can be adapted to meet the needs of gifted and talented students as well.
Share If You Dare…
Open up your students' world of learning by introducing Halloween-themed ideas and lessons into your classroom curriculum. If you have any other ideas for teaching math or reading using Halloween books or manipulatives or have tips for making cute or creepy crafts to share, comment below if you dare!
References
Author's teaching experience and research.