Summer Reading Statistics: Is Summer Brain Drain a Reality?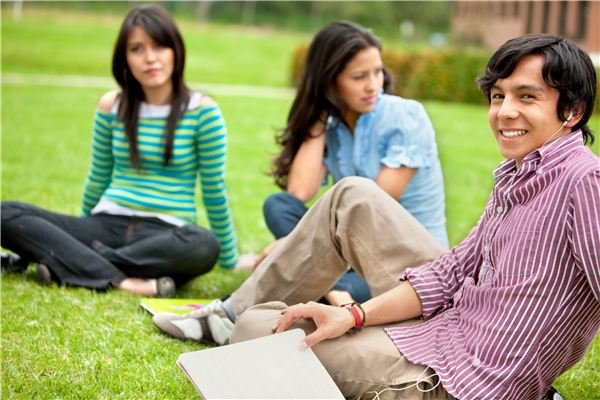 Summer Learning Loss
When that last dismissal bell rings at the end of the school year, there are two schools of thought. The students are thinking of sleeping in and long, lazy days at the pool. Parents and teachers are thinking of how they are going to stop summer learning loss. The quest then is to merge those two summertime plans of action. The summer reading statistics are concrete and show the importance of keeping your child reading and academically active during the summer months.
Literacy Statistics
World literacy statistics from UNESCO state that 1 of every 5 people over the age of 15 is illiterate. Over 780 million adults in the world are illiterate….so at one time, they were illiterate children. So, this constant struggle over summer reading is really much larger than it seems. Literacy opens the door to educational and career opportunities, shaping a person's future. A study (in the Handbook of Early Literacy Research, Volume 2, edited by Susan Neuman and David Dickinson) shared that in middle income neighborhoods the ratio of books per child is 13 to 1, while in low-income neighborhoods that ratio is a staggering 1 age appropriate book for every 300 children. The National Center for Education Statistics' evaluation of No Child Left Behind reading proficiency scores painted a picture that reflects this difference in these ratios. In 2005, 36% of all 4th graders scores in the "Below Basic" proficiency level, while 54% of 4th graders who were eligible for the school lunch program scored in the "Below Basic" proficiency level.
Summer Reading Statistics
Low-income children, by the end of fifth grade, are about 2.5 years behind their more affluent peers. This is primarily due to summer learning loss.
Students experience significant learning loss when they do not participate in educational activities during the summer months. Research shows that students on average score lower on standardized tests at the end of summer than they do on the same tests at the end of the school year. Low-income students experience greater summer learning losses than their higher income peers. On average, middle-income students experience slight gains in reading performance during summer vacation. Low-income students experience about a two month loss in reading achievement.
The achievement gap in reading scores between higher and lower income students increases over summer vacation. The research shows that achievement for both middle-and lower-income students improves at a similar rate during the school year.
Reading just 4-5 books during the summer can prevent a decline in a child's fall reading scores.
Summer reading loss is cumulative, these children do not typically catch up in the fall. Their peers are progressing with their skills while they are making up for the summer learning loss. By the end of 6th grade, children who lose reading skills during the summer are on average 2 years behind their peers.
Teachers spend an average of 4-6 weeks re-teaching material that students have lost during the summer.
Options for Summer Learning
Statistics prove that it is imperative that at-risk students keep reading during the summer months. Making materials and programs readily available in at-risk communities is critical. These students are often the last to receive services due to financial constraints. It needs to become a mission of the communities involved. Even starting a small book club for kids in your neighborhood will help keep them reading. If a small group of their friends are doing it, reading may actually become something they want to do! Bottom line, it needs to be a priority, the statistics don't lie.
References
Cooper, H., Nye, B., Charlton, K., Lindsay, J., and Greathouse, S. The Effects of Summer Vacation on Achievement Test Scores: A Narrative and Meta-analytic Review.Review of Educational Research, 66: 227-268, 1996.
Alexander, K.L., and D.R. Entwisle. "Schools and Children at Risk." In Family-School Links: How Do They Affect Educational Outcomes?, edited by A. Booth and J.F. Dunn, 67-89. Mahwah, NJ: Erlbaum, 1996.