32 Rip-Roaring Animal Lesson Plans for Preschool to Make Your Students Go Wild!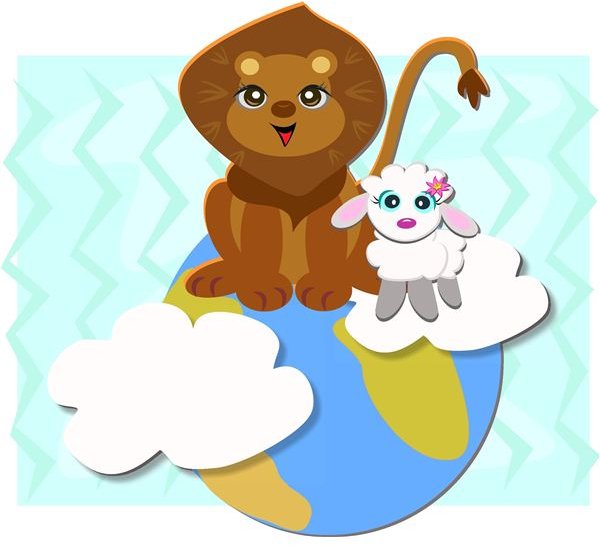 Animal Lesson Plans for Preschool Classrooms
Often times as a preschool teacher, you may find your students looking at picture books of animals or playing with the puppets, stuffed animals, or figurines of those lovable creatures we have come to appreciate. This article will give you several animal lesson plans for preschool and includes theme ideas, crafts, games, lesson activities and fun stories to share with your students. These ideas will further learning through engaging and hands-on experiences within the topic of animals. Turn your classroom into a jungle of learning while exploring concepts across the curriculum.
Animal Habitats, Hibernation and Behaviors
[caption id="attachment_130936" align="aligncenter" width="640"]
Learn about the animals all around us[/caption] Animals around the world live in a variety of habitats based on their needs and behavioral tendencies. Some may choose to live in water rather than on land if it means sustaining a longer life span. From hot deserts to shaded and damp forests to murky ponds or even deep ocean waters, it is important to help students become aware of their surrounding environment and what animals live in those areas. In addition, focusing on animal behaviors and characteristics, such as hibernation, being nocturnal and other adaptations help them to further understand the uniqueness in nature. With these lesson ideas, your preschoolers will soon know that no two animals are the same! These activities cover curriculum areas of literacy and reading comprehension, art with fine motor emphasis, and socialization skill reinforcement.
Close Encounters: Pets and Farm Animals
Loving Our Pets Owning a pet is a huge responsibility. They need water, food, exercise and most importantly, love. Young children get excited when talking about pets and often want one without understanding their role in the process. Incorporating these literature ideas and craft activities will help your students learn to appreciate their dogs, cats and hamsters a whole lot more! In these lessons, students will be working on fine motor skills, reading and listening skills. Taking care of a pet also helps to develop feelings of pride, a sense of belonging, and it can lead to discussions on life changes such as birth, growing up, and even death in some cases.
Down on the Farm Students love singing about Old MacDonald and his famous, lovable farm animals, but how else can we teach them about the types of animals that live in this setting? Through games, songs, books, and arts and crafts, your students will be E-I-E-I-Oing throughout the day!
Zoo Animals
Lions, and tigers, and bears…Oh My! Teaching preschoolers about zoo animals and their habitats, diets, and characteristics helps them to relate to the world around them, that they may never have a chance to see elsewhere. These wild ideas integrate the subjects of science, cooking, reading and art that will keep your students engaged in learning. Any of these ideas can be added to a zoo theme, unit, or can be reinforced by an actual field trip to your local zoo for your students to explore. [caption id="attachment_130842" align="aligncenter" width="640"]
Zoo animals can be exciting to learn about[/caption]
A Selection of Species
Teaching about different types of animals can be made fun through crafts, stories, pictures, songs/dances, worksheets and even snacks. From marsupials to mammals, there are a variety of ideas for teaching students about various categories and species of animals. Baby animals and their relationship with their mothers/parents is a concept that preschoolers can usually relate to and enjoy reading and learning about as well. These articles will cover teaching concepts on polar bears, amphibians, squirrels, opossums and other interesting and unique creatures.
Games and Fun
Preschoolers love to move around like animals they are familiar with. Using games like Charades, Simon Says, and Huckle Buckle Beanstalk, your students will love guessing what animal it is or what it sounds like. These games and activities help with memory or recall, listening skills and visual recognition and object identification through pictures. These games give an entire new meaning to the phrase, "You are acting like animals!"
Take a Walk on the Wild Side
Keep your animal lesson plans for preschool out of hibernation by incorporating these ideas and activities into your class schedule. While they introduce and reinforce concepts in a variety of subject areas to your preschoolers, you may have some more fun and exciting teaching suggestions to share. Feel free to comment below and don't forget to "tweet"!
References