Preschool Safety Theme: Collection of Fire & Safety Lesson Plans, Crafts & Activities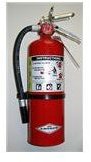 All children should be taught the importance of safety at an early age. Preschool age children will benefit from this knowledge in case an
emergency should come along. Use this guide to help you teach your preschoolers about the significance of fire safety and safety issues.
In this guide you will discover topics geared toward specific subjects such as learning an escape plan, planning a fire drill, fire safety while camping, how to prevent accidental fires, teaching stranger danger, summer and outdoor safety, what to do if you get lost, a 911 emergency safety plan, community helpers that include firemen and emergency technicians, and much more. Children are not too young at this age to begin learning these important safety concepts.
Preschool Fire Safety Lessons & Activities
October is fire prevention month. This is a great time to teach preschoolers about fire safety. Learning about fire drills and creating escape routes will show preschoolers how important it is be aware of your surroundings. Reading books, singing songs, making crafts and doing activities will provide students with a better understanding of how important fire safety is.
Fire Safety in Action: A Preschool Lesson Plan
Fire Prevention Month: Preschool Fire Safety Lesson Plans
Escape Plan Obstacle Course for Preschool: Fire Safety Activities
Preschool Fire Safety and Community Workers
Preschool Camping: Fire Safety
Safety Crafts & Activities
Using crafts to teach preschoolers about safety is a great way for students to learn. They will use their fine motor skills to create crafts while learning the importance of safety. In this section you will learn how to discuss fire prevention safety and rules using simple crafts. It is important to learn how to effectively explain the importance of 911 to preschoolers. They are at the age where they may want to call because their toy is missing. Learn how to create a Dalmatian puppet that will help the students better understand the rules of calling 911. Another great symbol of fire safety is Smokey the Bear. Learn how to use this character to teach the students about how to prevent accidental fires.
Fire Truck Craft for Kids: Teaching Fire Prevention to Preschoolers
Blazing Hot Preschool Crafts for a Fire Hydrant
Teach Fire Safety With a Smokey the Bear Craft
Early Childhood Safety Activities
Preschool Stranger Danger: Little Red Riding Hood Lesson and Activity
Additional Safety Supplemental Activities
It is important to start teaching preschoolers about safety issues in the beginning of the school year. This way they will have the knowledge in case a situation should occur. Talking to students about the dangers of strangers is essential when teaching about safety. There are also numerous ways that students can be in a dangerous situation, so it's important to talk about all aspects of safety, from how to stay safe in your backyard, on a boat, in a pool or even camping. In this section you will discover additional activities and lesson plans on safety that include street safety, learning the signs of the road, 911 safety and more. Download printables on water safety, summer safety, care safety and street safety. Use these resources to teach your preschoolers about everything safety.
Teaching Stranger Danger to Preschoolers
Safety Activities for Preschoolers
Lesson Plan on Safety for School
Preschool Summer Safety Lessons
How to Teach Playground Safety: Outdoor Safety for Preschool
Emergency Helpers
Preschoolers are at an age at which they are curious about their environment. Arranging emergency helpers to come to the classroom will provide students with an opportunity to understand the importance of their jobs in the community. Learn about how to teach what to do in a fire related emergency with worksheets and crafts. Explore poems, songs and a math activity on the 3 Little Fire Fighters and learn how to make fire truck cookies, snacks and drinks. You will also learn the song "Help is on the Way" and a correlating ambulance activity. Through these emergency helper activities your students will have a better understanding of their community and the people who help protect it.
Labor Day Lessons: The Firefighter
Ideas for Preschool Snacks with a Fireman Theme
Things That Go: Lessons and Activities for a Transportation Unit
Preschool Ambulance Activities
A Teacher Made Ambulance Song and Activities for Preschoolers
Preschool Lesson Plan: Community Helpers
Firefighter Themes: Scrapbook, Layouts and Ideas
I hope you have discovered an abundance of information that will help you teach you preschoolers about fire safety and all aspects of keeping safe. Have a question about an article or want to share your own teaching ideas? Please leave a comment.
References