Collection of French Lesson Plans for All Ages, From Beginner to Advanced Student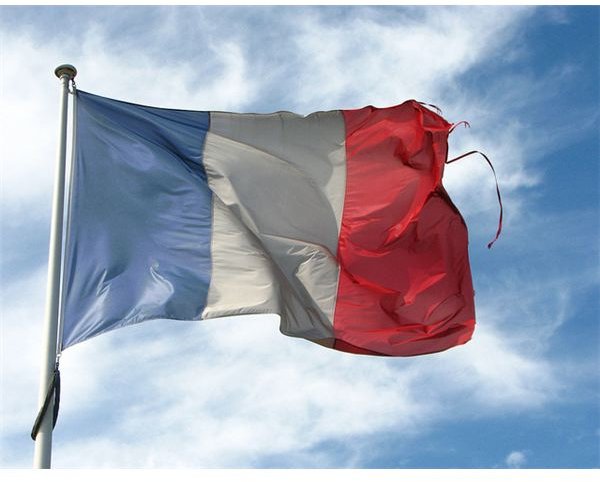 A Collection of French Lesson Plans
[caption id="" align="aligncenter" width="600"]
French is not always a language that appeals to everyone, but with the right lesson plans in place, even reluctant learners will stand a better-than-average chance at gaining an interest and improving their language skills. Our guide covers all experience levels and, in fact, we begin (rather appropriately) with beginner and young learners, continuing on to the intermediate and advanced levels. Of course, there are many lessons in other sections that may suit these learners too. Grammar, for example, is a crucial element of learning any language but is a very dry subject matter and can be hard to teach. If you combine it with one of the other lessons though, the whole affair can be much more rewarding. The same might be said of French writing although the lessons included here are very engaging but combining it with another element is always possible. For the times when you want to throw off the shackles of conventional learning, games are a way to teach without students even realizing it, or check out some of our less conventional lesson plans and ideas at the end of the article.
Beginners or Young Learners
French is a subject that is best started at a young age, but it's never too late. Although the lessons here are primarily designed for younger children, there are some that can be adapted to an adult beginner's class. Telling time and learning the rooms of the house, for example, is useful for anyone to know. SMART Board activities are always very engaging for young children, so we have an article dedicated to that, which you can use in isolation or combine it with a lesson on French culture, for example, as everyone loves learning about French food!
Intermediate & Advanced
We turn the learning meter up a notch in this section as we build on your students' basic skills with some more in-depth French lesson plans. This is the area to start considering grammar, so coupled with one of the lessons below, these lessons can be very comprehensive depending on the time you have available. Of course, there is still room for fun French lessons, and even learning about the seasons can include some really lively and worthwhile activities. We also take a step into France by looking at the history of French gardens along with teaching the relevant terms, and why not enhance your lessons with some help from the French poets.
Feeling Tense About Tenses, Adjectives and Verbs?
[caption id="" align="aligncenter" width="600"]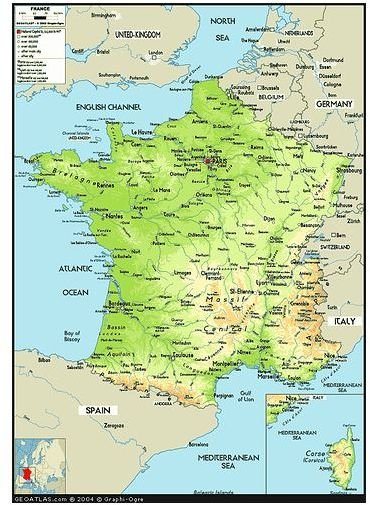 Map of France[/caption]
Your students likely share a collective groan when you introduce grammar, as it's never anyone's favorite part of learning French! Learning about the aspects of tenses and other matters of French grammar can be really difficult as it's very different to the way we might phrase things. Teaching it takes great patience, so try not to load too much on your students at one time and make sure they have grasped one aspect before moving onto the next. To make sure of their comprehension, we've included some tests too.
Writing Lessons
Writing in French can be an area that is overlooked in the classroom, as we tend to emphasize French in a real-life situation such as how to read a timetable or ask someone for directions. However, in certain situations, writing is the only answer and it certainly helps to reinforce the grammar subjects we looked at above. Give your students a particular task in the lesson such as writing a letter to someone as even the younger learners can at least practice how to start and end a letter. Alternatively, give your more advanced classes a formal letter to write, or get them to look at some great French poetry and learn about composition and such in that way too – a true English-meets-French lesson!
Make It Fun With Learning Games
[caption id="" align="aligncenter" width="600"]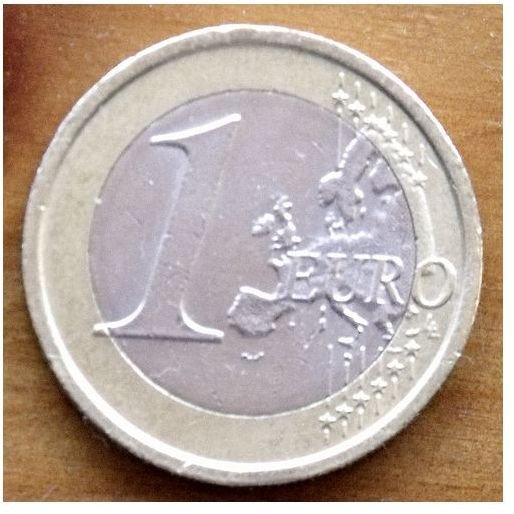 The Euro[/caption]
It's not just grade school children who benefit when you incorporate learning games into your lesson plans; games make it fun for everyone. It's also more likely your students will remember what you've taught them much better if it's done in a game situation. I remember one of the first games I played in my French class as a student called Lotto, which is ideal for even little guys to remember their French numbers. You simply cross off numbers on your card as the teacher calls them out and the first to cross out all their numbers shouts "Lotto!" Make sure it's shouted in a French accent as well.
French Lessons With a Difference
Although games can be fun, they are likely to be part of a lesson rather than a lesson in themselves so to really mix things up, why not take your French lessons out of the conventional classroom situation. Thanks to the technology available, there are plenty of ways to do this. It is a good way of introducing role-play type situations too as the real emphasis here has to be on fun. Why not go the whole way and plan a pretend French summer camp to really immerse your students.
If there's any area of French that you'd like to see included to use in your lesson plans, then please let us know.
References