Teaching French Gardening Terms and Vocabulary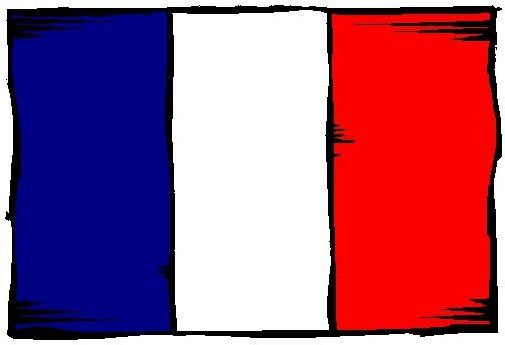 French Gardens - Jardins à la française
France is famous for its gardens. During the 17th and 18th centuries, French royals and aristocrats expended huge amounts of
money in laying out magnificent, formal gardens around their scrumptious properties.
Many of these gardens have the following features -
They are well-planned, well-organized and colorful
They are inspired by classical garden designs
They have man-made terraces with connecting stairs
They have artificial ponds and fountains
They have rectangular, well-manicured lawns and geometric flowerbeds
They have pathways lined with boxed hedges and trees
They contain decorations like sun-dials, bird-baths, statues and columns
The best known are the Versailles Gardens at the Château de Versailles. These were created for King Louis IV by the designer Andre Le Notre in 1661.
France also has some spectacular informal gardens like the one created by the French Impressionist painter Claude Monet in Giverny.
Starting a Garden
Gardening can be a very fulfilling and rewarding activity. Seeing the garden you planted and developed come alive with colorful blooms, producing fruit and attracting "les oiseaux" (birds) and "les papillons" (butterflies) is one of the greatest pleasures in life.
If you are interested in starting "un jardin" (a garden), you will need to visit "un magasin de jardinage" (a gardening shop) to buy "les instruments de jardinage" (gardening implements), "le jardin des plantes" (the garden plants) and "les graines" (the seeds). You will also need to get "quelques livres de jardinage" (some gardening books) to gain practical knowledge about gardening and also about French garden designs.
Cultivating a Garden En Francais
To cultivate a garden, you must know -
To dig - foncer
To hoe - biner
To plant - planter
To water the plants - arroser les plantes
To cultivate - cultiver
To prune - élaguer
To weed - désherber
To mow - tondre
You will need to get the following "les outils de jardinage" (gardening tools) -
The hoe - la binette
The rake - le râteau
The shovel - le pelle
The spade - la bêche
The trowel - le transplantoir
The fork - la fourche
The pruning shears - les cisailles
The hedge shears - le sécateur
The hedgecutter - la tailleuse de haie
The grass shears - les tondeurs
The axe - la hache
The mower - la tondeuse
The wheelbarrow - la brouette
For watering the plants, you will need -
The tap - le robinet
The watering can - l'arrosoir
The pipe - le tuyau
The hose - le tuya d'arrosage
The sprinkler - l'asperseur
You must decide what kind of garden you want -
A flower garden - le jardin floral
An ornamental garden - le jardin d'agrément
A botanical garden - le jardin botanique
A fruit garden - le jardin de fruit
A vegetable garden - le jardin potager
A rock garden - le jardin de rocaille
For your garden, you will need to buy -
Flowering plants - les fleurir plantes
Shrubs - l'arbustes
Seeds - les graines
Seedlings - les plantes
Tree seedlings - les semis d'arbres
Saplings - les jeunes plants d'arbres
Plant cuttings - les boutures de plantes
Lawn turf - la pelouse de gazon
Selecting Garden Plants
Some of the popular "fleurir plantes" (flowering plants) are -
Rose - la rose
Marigold - le souci
Tulip - la tulipe
Crocus - le crocus
Lily - le lys
Iris - l'iris
Sweet pea - le pois de senteur
Geranium - le géranium
Gladiolus - le glaïeul
Chrysanthemum - le chrysanthème
Sunflower - le tournesol
Zinnia - le zinnia
Aster - l'aster
Dahlia - le dahlia
Daisy - la pâquerette
Carnation - l'oeillet
Primrose - le primevère
Peony - la pivoine
Bluebell - la campanule
Begonia - le bégonia
Daffodil - la jonquille
Jasmine - le jasmin
Lavender - la lavande
Azalea - l'azalée
Orchid - l'orchidée
Water lily - le nénufar
Here are "les arbres fruitiers" (the fruit trees) that you might consider -
Orange tree - l'oranger
Lemon tree - le citronnier
plum tree - le prunier
Pear tree - le poirier
Olive tree - l'olivier
Cherry tree - le cerisier
Apple tree - le pommier
Apricot tree - l'abricotier
Fig tree - le figuier
Selecting Garden Accessories
You may want "le meuble de jardin" (garden furniture) and "les accessoires de jardin " (garden accessories) such as-
Garden chairs - les chaises de jardin
Garden benches - les bancs de jardin
Garden tables - les tables de jardin
You can put in -
A Garden path -la voie
A Garden pond - un étang de jardin
A Fish pond - un étang à poissons
A lily pond - un étang de lys
A lawn - la pelouse
Gardening Related Phrases
I like working in a garden - J'aime travailler dans un jardin
I would like to buy some garden plants, please - Je voudrais acheter quelques plantes de jardin, s'il vous plaît
Excuse me, how much for those rose plants? - Excusez-moi, combien pour les rosiers?
References