Six French Summer Camp Themes to Excite Your Students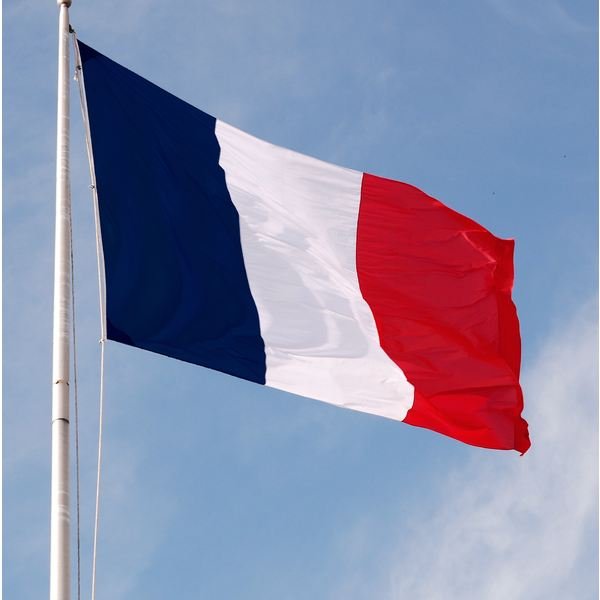 Une Colonie de Vacances (A Summer Camp)
During the summer, there are a lot of camps - Vacation Bible School, Summer Camp, and Science Camp - so why can't you have a camp celebrating the French language? There really is no reason why not.
When you're putting together ideas, though, you may stumble when you try to come up with French summer camp themes. While you could host the learning camp in a classroom, why not get creative with the idea and decorate? Having a theme will not only help to set a festive tone - which is always fun when it comes to summer activities - but it will also help you to focus the lessons. If you're scratching your head wondering what you could possibly do, here are some ideas.
1. Une Cuisine Française (A French Kitchen)
Remember the beloved children's film, Ratatouille? This film was centered around the preparation and serving of French food. Why not host a French kitchen themed camp for your students? If you can, see if you can use a cafeteria at your school or a local recreation center. Decorate the room in France-themed colors: blue, white, and red. You can put up French flags, checkered tablecloths, and create chefs' hats. Put together a planned list of French recipes students can make and keep the ingredients list written in French with simple instructions. Students can sit around a table during the lessons. With older students, if you conduct the camp in French as an immersion class, they will learn the language much faster than they otherwise would. Nothing says French culture like good food!
2. Une Nuit à Paris (A Night in Paris)
Another great camp theme is a Night in Paris. This plays off of everyone's fantasy of traveling and exploring Paris! Before camp begins, decorate your classroom in a Paris theme. Use dark construction paper and stars. You can hang stars from the ceiling with string or use a poster of Te Tour Eiffel on one of the walls. You can get as detailed as you would like with decorating for this camp.
For the vocabulary, you could have one night be themed for a French dinner, one for home activities, one for touring a French market, etc. all depending upon the ages of the students. Make it an elegant affair and the students are sure to remember it and the language they learned. Students will learn about Paris, one of the main cultural centers for France until they get a chance to visit.
3. La Cinema Français
French cinema is really something to celebrate. French films can be quirky, so this theme works best if you have a group of older students and you preview the films first. Remember that Europeans are much more relaxed about sexuality and nudity than Americans are.
Films like Amelie and Le Papillion make great options. You can decorate the classroom in a 1920s theme with black and white. You also can talk about the history of France or you could talk about modern France; it depends on if you will be showing older films or newer films. Have the lessons in the morning and the films in the hot afternoon. A project to go along with this theme is having your students complete a short film project where they will write and direct their own French-inspired film.
4. Une Excursion de la France (A Tour of France)
In this theme, you would put together different activity centers to represent different geographical and cultural centers in France. You could have Paris, Provence, Alsace, Normandy, etc. For each center, there would be items or activities that are central to that region. Divide the camp into groups. Each day, the groups rotate until they have gone to all four or five centers. This is an excellent idea for students of different age groups or if you have a large group signing up for the camp. Vocabulary would focus on the different regions and the activities students complete each day.
5. Camp Français du Football
If you have a group of soccer fans, why not make the camp sports-themed? While football is very popular in France, you could have a different sport each day. Activities would be more sports-based, and you would use sports-based vocabulary.
At the beginning of the day, students might run around and play French football. Then, students would receive a language lesson, and finally perhaps you could watch a French sporting event together as a class. This would be a great way to introduce the French language to students who wouldn't otherwise be exposed.
6. Club de Livre aux Bistros (Book Club at the Bistro)
A final French summer camp theme - especially for middle or high school aged students who have taken some French before - is to host a French book group. You could decorate the classroom like a French bistro or café. Play soft French music in the background. Consider having French-themed refreshments (not wine) like coffee or tea and pastries.
Students would read books in French (I'm thinking those meant for older children or young adults to facilitate reading ability, but if students are juniors or seniors in high school, consider using some of the easier French classics) and discuss the books. Vocabulary and grammar would center around what was necessary for reading and discussing the book. This can also be conducted outside in a cool area.
There are many more themes you could come up with for teaching French over the summer. By having fun with it, decorating the classroom, and centering studies around a theme, you can make learning French over the summer something your students will look forward to for the remainder of the year.
References:
French Camp: https://www.cg.cfpsa.ca/cg-pc/Greenwood/EN/YouthPrograms/summercamps/Pages/FrenchCamp.aspx
Concordia Language Villages https://www.concordialanguagevillages.org/newsite/
Image: Flag of France by wox-globe-trotter under Public Domain