Creating Rubrics: Steps to Create a Rubric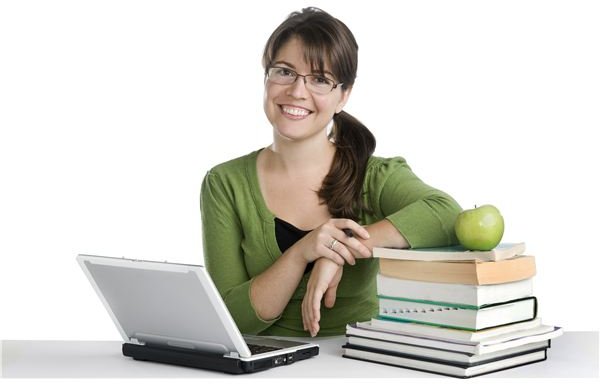 What Is a Rubric?
When I student taught, I worked with a class of whiners. They were always arguing their way to extra points. It got really annoying, so I
went to a colleague and asked for advice. He told me to use grading rubrics. I thought his solution was stupid, but I didn't want to insult him. The following week, I returned an assignment and used my colleague's advice. The first student that argued for points, I bashed in the head with a rubics cube. Nobody else argued.
I've since found out the difference between a rubic and a rubric and I create them all the time. Here's how:
What You Need to Think About
Before creating a rubric, a teacher must answer the following questions:
What level of excellence am I looking for on this assignment?
What are the most critical skills I want my students to master and demonstrate?
What level of performance would qualify as acceptable, but not excellent?
What skills should students be able to demonstrate, but not necessarily master?
What would be unacceptable on this assignment?
What mistakes should students absolutely avoid?
The process of answering these questions helps students and teachers focus on the desired outcome. It helps teachers teach with more confidence and students work with more confidence.
How to Create a Rubric
Creating rubrics will help students understand assignment expectations. Knowing how to create a rubric will help students focus on the targeted skills. To create a rubric, follow these steps:
Determine the focus of the assignment.: What skills and knowledge do students need to demonstrate and what task you are going to assign?
Determine the number of categories you will use: How many different skills and knowledge types does the assignment involve?
Describe specific observable actions that would indicate task mastery, acceptability, or inadequacy: What does a superior project, mediocre project, and unacceptable project look like?
Determine how many levels of performance are necessary: Is a two level rubric required (one that can be checked yes or no)? Or does it require multiple levels (exceeds standards, meets standards, approaches standards, makes me weep for the future)?
Determine the format: Would a graph, checklist, or chart work best?
You may want to use rubric maker program. I like this one.
Higher Level Thinking
When creating assessment rubrics, communicate standards clearly. The following words will help create grading rubrics worth sharing:
Higher level thinking skills that demonstrate a student's ability to connect knowledge with the real world can be measured with an assessment rubric. Use these words:
The Rubrics For Writing
Using writing rubrics improves student ability and teacher stability. Instead of spending hours writing comments, teachers can check off a few boxes on a writing rubric and be done in less than half the time. In addition to grading mechanics, usage, sentence structure, and spelling, writing rubrics can be used to evaluate specific types of writing:
Persuasive Essay Rubric: Measure how well the writer takes a stand, supports it with evidence, and explains it with commentary.
Process Essay Rubric: Measure students' ability to explain a process in clear language.
Narrative Essay Rubric: Measure students' ability to relate a personal experience to a life lesson.
News Article Rubric: Measure students' ability to write captivating leads and report objectively.
Descriptive Essay Rubric: Measure students' ability to use precise nouns and verbs without overreliance on adjectives.
Cause and Effect Essay Rubric: Measure students ability to process information and their ability to analyze literature and historical events.
How to Write an Introduction Rubric: Teaching students how to write an introduction leads to more focused writing.
Timed Writing Rubric:Help students focus their timed writings.
Assessments
Rubrics can be used for any assesment:
Homework Rubric: a homework rubric makes it less summative and more instructional. If your homeowk assignments are intended for practice and not as a demonstration of mastery, try a rubric.
Notebook Rubric: Notebooks take a long time to grade and students rarely fulfill the requirements. A notebook rubric gives them clear expectations and gives you convenient grading.
Cornell Notes Rubric: it doesn't matter how good your note taking system is if students don't do it well.
Portfolio Rubrics: Portfolios will look better with clearly defined expectations.
Powerpoint presentations: Give students guidelines for PowerPoint presentations.
This post is part of the series: Rubrics
Make your life easier with rubrics.