A Teacher's Guide to Good Relationships & Communication With Parents: From Open Houses to Conferences & More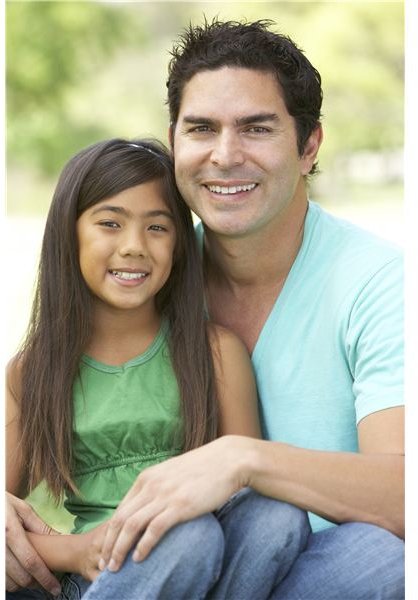 Parent Involvement: A Critical Factor in Student Success
Students whose parents are involved in their education are at an advantage in the classroom. Many areas of the child's academic life
improve such as organization, increased study time, assistance with homework, and being prepared for class.
These are a few of the areas supported for students when parents are active in their education. Use the ideas and resources in this table of contents to encourage and support parent involvement. Your students are sure to make more of an effort to succeed. That equals student learning and teacher success.
Writing Parent Letters
Communication begins with parents attending an open house, but that is the first step in opening the lines of communication. Use the ideas presented here for maintaining parent-teacher communication throughout the school year. Ideas, sample letters and suggestions for notes to parents are included in this section.
Maintaining Ongoing Communication
Now that the lines of communication are open, parent letters can be a major part of that communication. Refer to this section for tips, ideas and strategies for maintaining positive, ongoing connections with parents.
An article for communicating specifically with preschool parents is also included in this section. Some of the ideas presented include emailing, creating a website, making phone calls, holding a special parent night and sending home parent newsletters.
Encouraging Parent Involvement
Once parent communication is established, a little effort on your part will keep the communication open throughout the year. Search through the ideas in this section and implement creative methods for keeping parents involved. General and special education ideas are presented for the general education class with inclusion and for self-contained special education classes.
Planning and Holding Parent-Teacher Conferences
Conference time shouldn't be limited to administrative conferences scheduled by the school. Yet, they are a vital point in the school year for updating parents and addressing concerns regarding their children. Be well prepared. Access the articles here for specific information for making certain these conferences produce the desired results: increased student effort and at-home study, and an over-all improvement in academic performance in the classroom.
Managing Teacher- Parent Relationships
Parents are a pleasure to communicate with in most instances. However, for the rare occasion of having to deal with a difficult parent, access the articles here for stress reducing, proactive tips to decrease or eliminate tense teacher-parent interaction. Remember, parents need you and you need parents in order to move students' learning forward. It's a win-win situation if all communication is free of hostility.
Providing Daily, Weekly and Monthly Communication
In addition to the previous ideas, tips and suggestions for opening the communication lines between you and the parents, consider incorporating some of the tips presented here. This is parent involvement insurance because if other methods fail to produce the desired results, you can use these to support your efforts to get parents involved and to keep them current on the happenings in their child's education.
Addressing Common Parent Concerns
At times, specific issues may arise. Parents of preschoolers may have many questions that need to be addressed. Parents of students of any age may become angry with the teacher when their child isn't doing well in school. You can help parents make adjustments to their children's milestones, such as when they begin high school. Getting in touch with parents to open lines of communication may be challenging. Use this section for guidance on dealing with these and other common issues that may surface during the school year.
Building Bridges in Education
Making connections with parents opens the lines of communication to support students' learning. Administrators, teacher assistants, and other staff should be aware of parent involvement successes so these successes can be imitated, recommended to others, and duplicated. Building bridges with parents to support students' efforts and achievement benefits all involved.
After all, at the end of each school day and school year, students' learning remains to be the ultimate goal in education.
References
Author's own research and experience