Why Ask Parents to Get Involved?
Veteran teachers will tell you that having parents in the classroom is an essential part of the learning environment for little ones. Therefore, before you begin your teaching year, you should already consider potential parent involvement strategies for early childhood classroom activities.
According to a study conducted by the National Center for Educational Statistics, "School-aged children are more likely to get mostly A's, to enjoy school, and to participate in extracurricular activities, and are less likely to have ever repeated a grade and to have ever been suspended or expelled if their fathers or mothers have high levels of involvement in their schools." Pass this quote along to your families when you are fishing for help! When parents care about their child's education, the children see that their education is a priority and begin to make it a priority themselves. The other benefit is that it really gives parents a sense of what goes on in the classroom on a daily basis; they may be more empathetic to your daily struggles as a teacher and all that you do to help your student's succeed.
On a more selfish level, parent volunteers can help you complete more mundane tasks such as copying and hanging papers in the hallway so that you can focus on teaching and coming up with new teaching strategies. Parents can also work one-on-one with struggling students, which is something classroom teachers have a hard time fitting in to the daily schedule.
How to Get Parents Involved
What are some of the best parent involvement strategies for early childhood settings?
First, evaluate your daily schedule and look for times when you could use an extra hand. If you have free play time in the morning, that may be a good time to ask parents to come in and read to students. If during large group instruction, you feel you could use an extra pair of hands to help out with students who need remedial help or challenge activities, that may be a good time to ask for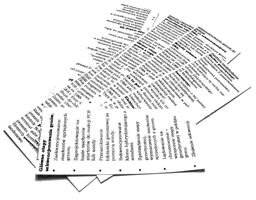 volunteers to come in. Once that has been established, you can then send out a sign up sheet for parents in your welcome packet who can help during these times. You can ask parents to come in weekly, bi-weekly, or once a month; whatever best fits their schedule. Reiterate that if they sign up for a time slot and can not make it on their assigned day, they should notify you in advance. It is hard when you schedule activities or volunteers and they do not show up that particular day.
Working parents often struggle fitting volunteering into their schedule. Look for ways to get these parents involved as well. If you do book orders, maybe they can staple together the packets for you at home. Or these parents can possibly cut out materials for an up-coming art project. At the beginning of the year, send home a sheet asking parents if they are willing to complete these types of activities at home. You may find some working parents who want to help out in this way; it's even more important to work to get these parents involved because they often spend more time away from home.
Newsletters are another way to keep parents in the loop. These allow you to ask for help for specific activities, such as field trips or other special events. It also allows parents to keep on top of what their children are learning at school, and they can in turn reinforce these skills at home.
A parent phone tree can also be helpful when you need to quickly share critical information such as emergency school closings. Once you gain permission from all parents who want to be included, enlist the help of a parent to set up the phone tree and then distribute to families.
Parental involvement for the early childhood classroom helps establish a pattern of responsibility for parents. If they start giving their time at this young age, parents can start to see the benefits described above. As they learn to fit this volunteer work into their hectic schedules, they are establishing a routine that will hopefully continue throughout elementary school.