Summer School, Tutoring or Another Alternative? What Is the Best Decision for My Child?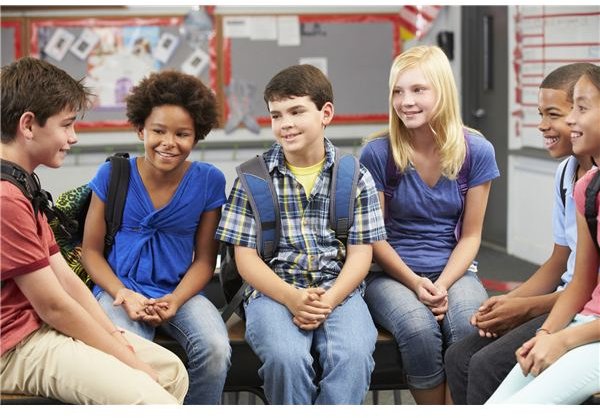 Some schools determine who should go to summer school early in the spring and send a note home to parents advising them that their child will be attending summer school. The purpose of summer school is to ensure that kids do not fall further behind, especially if they have low scores on the state mandated tests.
Parents usually have the right to opt out of this, but attendance is recommended when the school determines that students need the extra help.
What about kids who are not recommended for summer school but wish to improve their skills? Alternatively, what options do you have if you decide not to put your kids in the summer learning programs?
Should They Go?
First, decide whether you think it will be beneficial for your child to attend your school's summer school program. The main benefit of a summer school program run by the school is that you know the staff. Therefore, you can be sure your child will have seasoned teachers instructing then and that they will run the program well.
If you choose to enroll them in another program, you may or may not receive the same level of instruction that your school can provide. There is a chance that quality may suffer. If you do want your child to attend a summer school program, it is advisable to enroll in the one connected to your school if you have that option.
Other Programs
Of course, there are other summer programs for you to consider. If you check around in your community, you may find some PTO-sponsored programs or other reputable courses that from which your child could benefit. One advantage of these alternative programs is that they may not have as strict of requirements as in-school summer programs.
Home Tutoring
Another option you have for summer remediation is to hire a local tutor to come to your home on a regular basis and work with your child. You can set this up through your local high school, your literacy council, public library or check local ads in the paper and online. Choose carefully, because you want to make sure you get a high-quality tutor. If your child is already struggling, an inadequate tutor may be detrimental and cause your child to fall even further behind.
DIY
Many parents opt for a "Do-it-Yourself" method, which involves sitting down with your struggling child for a couple of hours each day to work on specific skills. This can be beneficial if you know the material well enough to communicate with your child about it. Then again, it can do more harm than good if you have to spend a lot of time looking up the concepts or processes and don't understand the material yourself.
However, some schools are very helpful in such cases. If this is the route you decide to take, start planning in the spring so you can communicate with the school early on, as they can be a valuable resource.
Summer School Checklist
Here is a checklist you can use to see if you should consider summer school for your child:
Your school requires or recommends it
Your child's standardized tests are lower than normal
Grades have fallen during the year
Your child is in danger of repeating a grade
Your child lacks skills necessary for the upcoming year
Summary
When it has been determined by the school that your child needs summer school, in most cases it is wise to follow through. The school's program will be in line with your child's history and upcoming educational requirements.
You can choose to do it yourself, but this can be taxing on you and your child. This is especially true if you don't know the topic well and can require a lot of extra work on your part.
In cases where enrolling in the school's summer program is not possible, talk to the school about alternatives and see what they suggest.
References
This post is part of the series: Summer Learning Tips for Parents
You want your children to enjoy summer break, but you also want to help them do their best in school. The articles in this series will provide advice and ideas you can use to make the most out of the summer months.