Keeping Kids Sharp Over the Summer: Steps Parents Can Take to Avoid Regression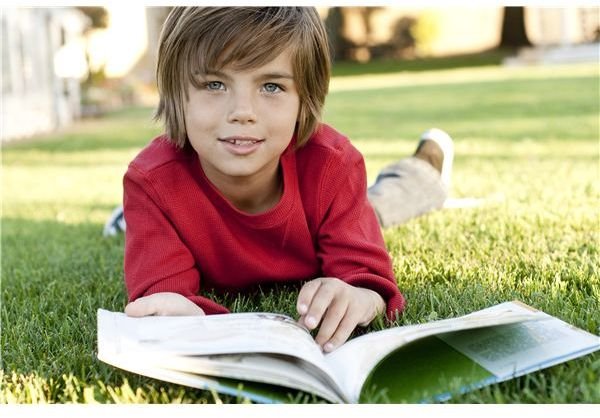 Teachers end up having to spend much of the first weeks in the fall reteaching, which means losing valuable education time that could be spent on new concepts. Since parents see kids the most during the summer months, the burden often falls on them to try children's skills up over the break. How should they do it?
Here are a few tips to help parents keep kids learning during the summer months without losing the gains they made during the school year.
Last Year's Work
Ask teachers to send work home that your child struggled with during the school year. This can include results of the state Benchmark exams as well as chapter tests and teacher-created evaluations or homework. Anything that can show what your child has difficulty with will be good to focus on during summer break. This can help them mastered the subjects in time for the new school year.
Incorporate Technology
Find online educational games and applications that address their weak areas. Many educational sites allow students to practice and focus on specific skills. Research shows that students who practice skills with a game using technology they enjoy are more likely to retain it.
Have Fun
Fun games make kids more open for learning. Studies also show that when kids are having fun they are more likely to learn new things and to maintain what they learned after the session is over. Anything that you can do to create a fun learning environment will improve your child's chances of maintaining knowledge.
Involve the Real World
Use home-based applications. Skills such as cooking, helping a parent fix a car and making change are easy to do at home and involve many math skills that students can apply in the real world. Try to make a list before the summer months of things your child could do around the house, both inside and outside, which apply skills they learned in school this year.
Keep Them Reading
Encourage reading all summer long. Taking frequent trips to the local public library is another excellent way to keep them from regressing. Reading makes better readers and writers. Ask your child to tell you about books they read in detail. Try to include skills in inference, comparison and other analytical thinking skills taught in school.
Look for More Ideas
These are just a few tips on how you can keep your child reading and learning through the upcoming summer months, so that they can keep the gains they made during the school year. It will be easy for you to think of your own, once you try these. Just look around and think about what you can do to promote skills and keep them learning.
Learning does not have to be boring. Using game-playing, everyday applications and technology in both math and literacy are some fun ideas that just may be what the doctor ordered.
References
This post is part of the series: Summer Learning Tips for Parents
You want your children to enjoy summer break, but you also want to help them do their best in school. The articles in this series will provide advice and ideas you can use to make the most out of the summer months.