Christian Valentine Party for Preschool: Ideas For Home or Classroom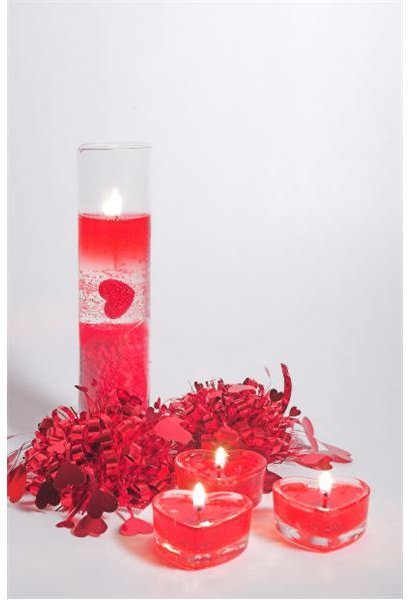 Valentine Decorations
Helping to make valentine decorations for the preschool classroom is entertainment for the students. It is also a pleasurable way to incorporate gross and fine motor skill development activities. The toddlers can prepare valentine hearts from construction paper and Valentine theme stickers. Let them use tape to hang them at eye level and give their gross motor skills a work-out. Large leg muscles and hand-eye coordination will benefit.
Red and white paper chains are easy for toddlers to make, and cutting the strips of paper exercises fine motor skills. Valentine's cards crafted by preschoolers make beautiful one-of-a-kind decorations - as a bonus the cards can be given to a local hospital or nursing home after the Valentine party. For preschool children, this may be their first opportunity to serve others.
Teachable Moment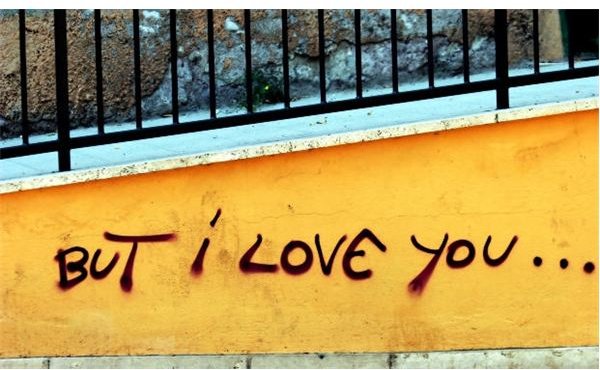 Take advantage of the teaching opportunity presented by donating the Valentine cards. Describe how the residents will take pleasure in the beautiful cards. Stress the concept of sharing love with everyone, not just on Valentine's Day, but year-round as a way of building Christian character. This is a good time to emphasize the idea of giving, rather than getting, during holiday celebrations like Valentine Day.
Refreshments
Here are suggestions for simple refreshments for a preschool classroom. Be conscious of allergy concerns and avoid serving foods containing red food dyes or nuts. Focus on naturally red foods like red-skinned apples and strawberries.
Valentine Red Punch – In a blender, combine one cup vanilla yogurt, one cup strawberries, one cup ice cubes, and enough milk to make a creamy, milkshake-like consistency. Pulse blender until the consistency suits you. Let the kids drizzle a little chocolate syrup on top and garnish with a sweet juicy strawberry. Serve in three-ounce paper cups; this recipe makes about three to four servings, depending on how full the cups are. This recipe can be doubled, tripled, and so forth to accommodate most class sizes. Serve with red delicious apple-slice-smiles (leave the skin on) and vanilla yogurt for dipping.
Valentine's Day Ideas - Games
Preschool activities like valentine games are good ways to let the toddlers expend energy in a beneficial way. This Valentine relay game described below fosters teamwork, and improves gross motor skills. Preschool learning concepts of waiting patiently for a turn, following directions, and using listening skills are introduced and developed. The "London Bridge" game uses music and movement to exercise preschool bodies and brains.

Heart-to-Heart Valentine Races
Supplies needed:
Plastic spoons
Candy hearts
Parent or other volunteers
Recruit parent and volunteers to help. Their job is to help the kids run the relay route, and keep spoons available for moving the candy hearts.
Form the preschoolers into two or three teams, depending on class size. Position half the team members at one end of the room, and half at the other end. Give each team captain a large spoon and put a few candy hearts in the spoon. Explain that when you say "go," the preschooler is to move as fast as possible to his waiting team member, and pour the hearts into the other person's spoon. The other person runs back and transfers the hearts and so on. The first team to successful transfer all the hearts wins.
Valentine "London Bridge"
The "London Bridge" singing game is a perennial childhood favorite. Here is a quick tip on how to transition it to fit the theme of a Christian Valentine party. Change the words to:
London Bridge is falling down, falling down, falling down.
London Bridge is falling down, but Jesus loves us!
If you are working with a small group it is fun to cycle through the song a few times and let every child have a chance to be caught in the arm circle and told "Jesus loves us".
Parties for preschoolers work best when they are short and simple. Decorations, refreshments, and a few games for children make a recipe for a successful Christian Valentine party for preschool children.
References
Author's personal experience as a Christian educator and lay children's minister
Image Credits
Colorful_Candy_Hearts/morguefile/ladyheart
LoveCN/morguefile/clarita
ValentineCandles/morguefile/gracey
This post is part of the series: Christian Valentines Day for Preschool
Here are a few articles for Valentine's day for the Christian teacher and preschool class.