Fun Bible Valentine Lessons for Preschool Ministry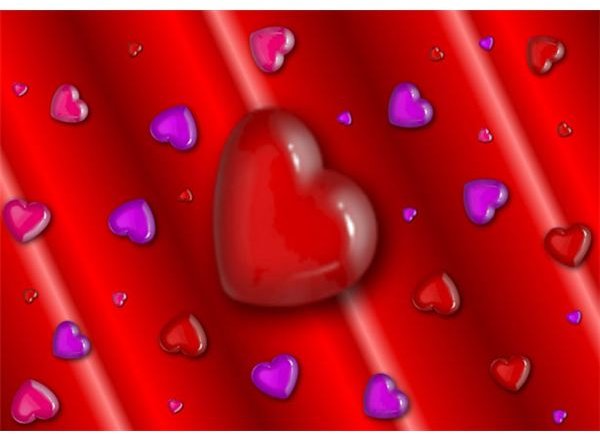 Lesson Plan
Preschool valentine lesson plans that are brief and use repetitive information work best because preschoolers have short attention spans. Keep this tip in mind when writing lessons for preschool ministry programs and choosing what types of materials to include.
Here is a sample lesson plan which includes:
Memory verse using music as a preschool learning game
The New Testament Bible story about the Good Samaritan
Application questions
Preschool craft
You can use this toddler learning plan as is or customize to fit your preschool learning activities.
Grade: Preschool
Duration: 30 to 45 minutes
Objective: Using the story of the Good Samaritan to teach about Valentine's Day and loving others. Life application questions introduce the concepts of loving and giving unconditionally. Pictures, a memory verse, and interactive props like puppets are recommended for reinforcing learning.
Prior Knowledge: This lesson builds on foundational teachings such as: God is loving, loving your neighbor as yourself, and loving enemies rather than despising them. Relate these concepts to the idea of Valentine's Day being a special day to express love.
You Will Need:
Bible
Stick puppets or flannel graph figures
Flannel graph board
Pre-cut red and pink construction paper hearts
Markers, stickers or crayons
Procedure:
Read the story of the Good Samaritan in Luke 10:25-37. Use flannel graph figures or simple stick puppets to illustrate the story. Let the kids place the figures on the flannel graph board or hold the puppets. Involving preschoolers in pretend play reinforces learning, encourages imaginations, and creates movement and activity to overcome the wiggle syndrome.
Life Application: (Five to ten minutes):
Who was a friend to the wounded man?
How did the Good Samaritan show his love?
What will you do today to show your parents how much you love them?
How can you show your love to other people?
What will you do today to show someone Valentine love?
Assess: Listen to the children's answers to determine their understanding of the concept of loving others. Restate the questions in different words if necessary to guide their learning.
Extension: Proverbs 17:17A (Five to ten minutes)
Teach this Bible verse quickly to the youngest toddlers by using a piggyback song, which is a song whose tune is familiar to most toddlers. Since the child learns only the words, not the music, memorization is fun and fast. This rhythm structure of this scripture verse fits nicely to the tune of "London Bridge."
Method: Using the tune, sing as follows:
A friend loveth at all times, at all times, at all times. A friend loveth at all times, Proverbs 17:17.
Pray: Dear Jesus, thank you for loving me, and being my friend. Help me learn to love my friends at all times, even when I feel sad or angry at them. Thank you for being my Valentine gift of love. Amen.
End the class with a simple project like using heart cut-outs to make a Valentine's Day card for parents if time allows. Use the pre-cut heart shapes and let the preschoolers use markers, stickers, and crayons to decorate them. Valentine lessons for preschool are the perfect way to teach about loving others.
References
Author's own experience as a Christian educator and lay children's minister
Image Credits
Public Domain Pictures/Shari Weinsheimer
Public Domain Pictures/Petr Kratochvil
This post is part of the series: Christian Valentines Day for Preschool
Here are a few articles for Valentine's day for the Christian teacher and preschool class.